Time posted: 2:06 am
Good Saturday, everyone. We have much better air across the state today, but we can't shake the chance for a few storms. As we get into Sunday, another cold front swings in here and brings a renewed threat for strong storms. This actually knocks our temps down even more to start next week, but the heat builds before the week is out.
Let's begin with today and roll ahead. Humidity levels and temps are down compared to the past several days with most areas in the middle 80s.
There is still the threat for a storm or two going up, but the chances are fairly low across central and eastern Kentucky. The west is closer to the Sunday front, so they have a better risk for some late day storms and a few could be strong. Here's today's Severe Weather Outlook from the Storm Prediction Center…
The low-end threat for severe storms then moves east into much of the state for Sunday…
Damaging winds and large hail are the main players. These storms will also have a lot of rain, so local flash flooding issues may develop. I will get to your tracking tools in a bit.
Monday looks awesome with highs 80-85 with low humidity and a mix of sun and clouds. I can't rule out a morning shower in the east, but the day looks dry.
Temps take off for the middle and end of next week with the west seeing the hottest air. However, the clear trend is now for more thunderstorm action to work across the state through next weekend…
GFS
CANADIAN
EURO
The GFS Ensembles are now showing above average rainfall over the next few weeks…
Some big time thunderstorms can move around a heat ridge like that, so we will need to be mindful of this going forward. Thunderstorms can knock the numbers down.
I leave you with your Saturday tracking tools for the day…
Have a great Saturday and take care.
Time posted: 1:37 am
Good Friday, everyone. We have the first of two cold fronts moving into the region today, bringing more showers and storms and better feeling air. The second front dives in on Sunday as we keep the better feel behind it for a few days. Once that gets out of the way, the plains heat builds into our region.
Today's front has the majority of the showers and storms developing across central and eastern Kentucky. This is not all day stuff by any means, but a few strong storms may fire up yet again. Heavy rainfall will also be a good bet with some of the stronger storms.
Here are your tracking tools to end the day…
Tropical Storm Fay is along the east coast continues to work northward along the coast…
This is the earliest F named storm on record. Here's the track from the National Hurricane Center…
Nothing like a July tropical system hitting New York City. Keep doing your thing, 2020.
That forces the next system to dive in here from the northwest by Sunday and reinforces the pleasant air we have ahead of it on Saturday. Showers and storms will accompany our gusty front…
Temps behind this will be pretty darn awesome to start the week with low humidity and temps only in the 80-85 degree range for Monday. Lows may even sneak into the high 50s…
The second half of next week will see a plains heat ridge move east, but how long and strong it gets around here remains to be seen. The latest 7 day height anomalies from the GFS Ensembles aren't quite as strong…
One of the things that could also cut into the numbers… Rounds of storms. We are seeing more of a storm signal showing up on the models…
GFS
CANADIAN
We shall see about that.
Have a happy Friday and take care.
Time posted: 1:41 am
Good Thursday, everybody. It's another day with steam and storms, but changes are on the way for the weekend. That's when two cold fronts are set to work into the region, bringing an increase in storms and a decrease in temps. That decrease in temps won't last very long as a plains heat wave threatens to expand our way next week.
Today is back into the upper 80s to low 90s for most of the state. High humidity levels will make it feel like the mid and upper 90s at times. That same high humidity will help crank thunderstorms that can put down a ton of rain in a small time span. These storms may also briefly go severe with damaging winds the main threat.
Here are your tracking tools for the day…
Before we get to the weekend systems, let's talk about the system off the east coast. This continues to become tropical as it hugs the coast all the way to New England…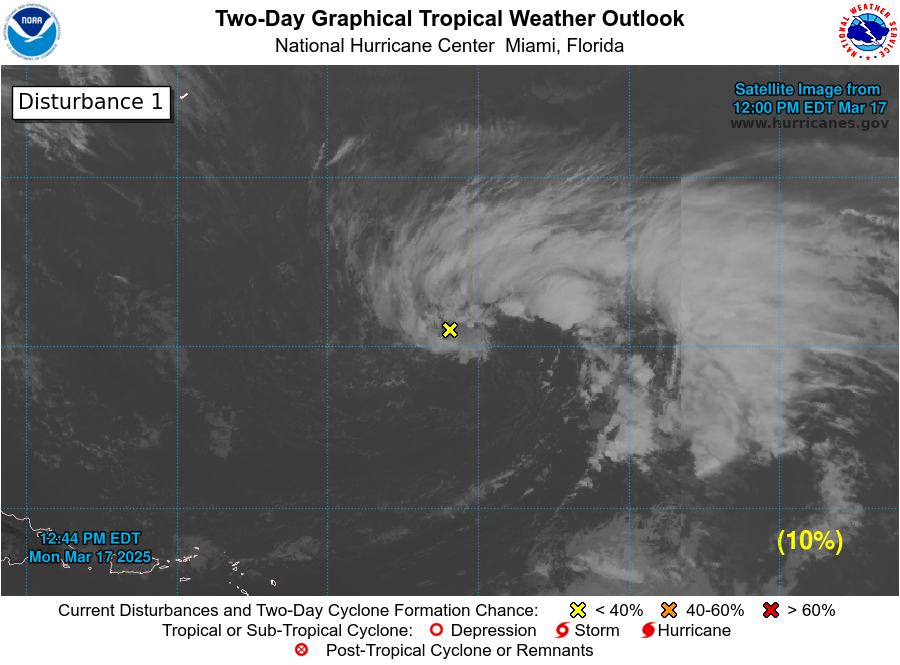 That system will ride northward along the east coast through the weekend and could have a decent impact all the way into southern New England…
Two fronts dive in behind this system to impact our weather from Friday through the weekend. The first front arrives Friday with showers and storms on the increase. Strong storms and heavy rains will once again be possible. Temps and humidity levels come down behind this for Saturday and it feels pretty good. Our Saturday sky may look pretty darn nice, too.
A potent system drops in here Sunday with booming thunderstorms a good bet. Here's a look at both systems…
Temps are generally in the low and middle 80s into early next week. Make sure to enjoy that because the hottest air of the summer may very well move in here later next week…
If you recall back in early May, the main analog to the late season record cold was 1966. That gave Lexington the coldest May temp ever recorded while this May gave us the second coldest May temp ever recorded. 1966 went on to feature a period of real deal heat (mid-upper 90s) in July, before below normal temps ensued from August through the winter. As a matter of fact, August 1966 couldn't even get to 90 in Lexington. Interesting.
Have a great Thursday and take care.