Daily Archives:
September 17, 2017
Time posted: 1:40 am
Good Sunday, folks. Warmer air continues to take control of our pattern, but a scattering of showers and storms will try to temper the temperatures in the coming days. As all this happens, the tropics continue to run in supercharged mode.
Highs today range from 80-85 in many areas. Skies stay partly sunny, with just a tiny shot at a stray shower or storm going up.
A better chance for scattered storms goes up as we head into late Monday and Tuesday. These scattered storms will then be with us each day through next weekend. The GFS shows this well on the rainfall forecast for the week ahead…
Hurricane Jose continues to pull northward off the east coast…
The latest forecast from the National Hurricane Center continues to keep the center offshore…
The storm is big enough to provide the northeastern states with wind and rain. The tropics remain active with 2 more storms developing in the Atlantic…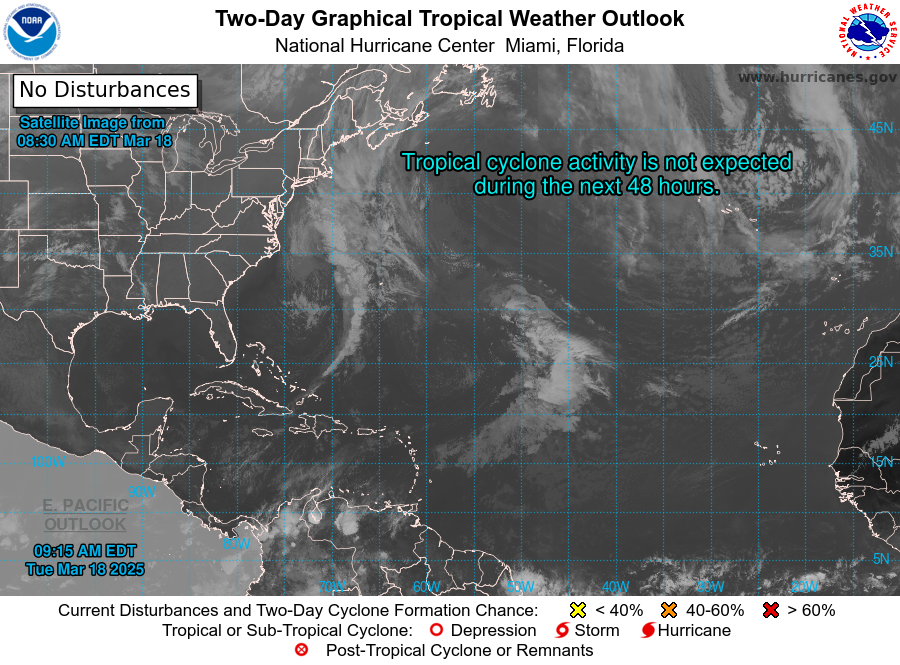 The front running storm is poised to work into the Caribbean this week and may threaten the southeastern US next weekend or early the following week. Here's the 5 day track from the NHC…
Looking down the road through October, we are likely to see some pretty decent early season cold shots around here. The extended run of the European Model suggests flakes will fly in the Appalachian Mountains before October ends…
That would indicate a healthy early season snowpack becoming established in Canada, with a lot of snows out west in the Rockies. The snow pack in Canada backs up my thoughts on a possible earlier than normal start to winter around here.
Have a great Sunday and take care.