Daily Archives:
April 6, 2018
Time posted: 7:32 pm
Good evening, folks. I have n real changes from the overall thoughts on our spring snowfall coming tonight into Saturday. This system can drop a few inches of slush across parts of the state, and that may be just enough to cause a few travel issues.
The Winter Weather Advisory has been expanded to include much of the state…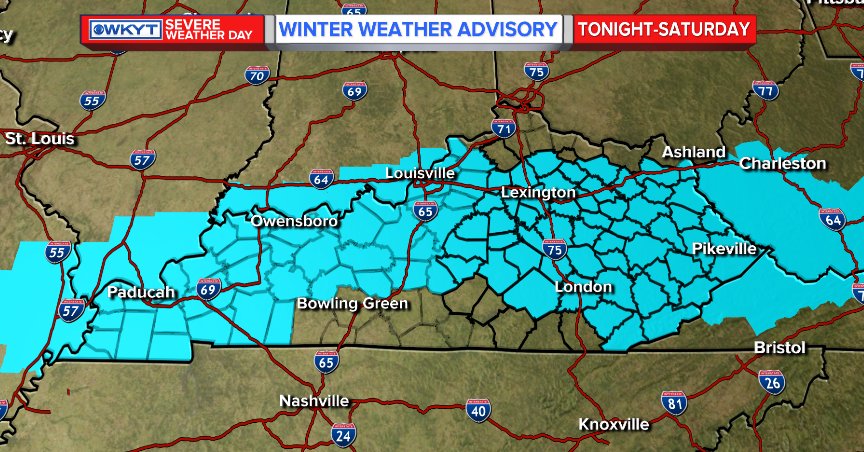 From a snowfall perspective, I haven't seen anything to make me change my views…
There sill be some areas that come in under those totals, but it's the thought that counts. 🙂 Much of the accumulation will come on elevated and grassy surfaces, with quick melting taking place into Saturday.
Sunday morning will feature some of the coldest April temps on record. Many areas will hit the low and mid 20s, but some upper teens may try to show up. That. Just. Wrong.
Another system may bring some light snow and light rain in here Sunday night and Monday morning. Hang in there… The 70s are coming before next week is finished!
Let's get back to our current system, here's regional radar to track the action…
Have a good one and take care.