Daily Archives:
May 15, 2018
Time posted: 2:25 am
Good Tuesday, folks. Our steamy days are about to turn into stormy days as we slip into a very active pattern. This pattern will feature rounds of showers and storms this week, with the potential to get a little Gulf of Mexico tropical moisture into the mix.
Highs today will be a little cooler than the past few days, but the muggy factor is on the increase. Afternoon showers and storms will increase, with the potential for a line of storms to drop in from the north late today. Here's the latest Severe Weather Outlook from the Storm Prediction Center…
I will have your tracking tools in a bit.
Rounds of showers and storms will continue to come at us for the rest of the week and those may have a tropical influence. We continue to watch a system down in the Gulf…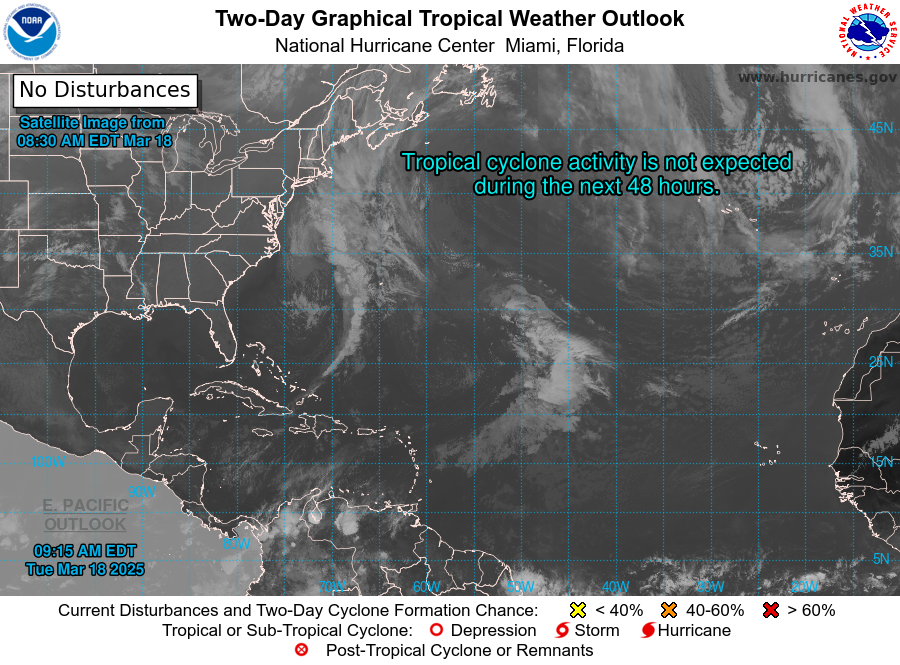 Watch how the GFS keeps the rounds of storms coming at us…
Locally heavy rains are possible, with some 'cloudbursts' possible. It's not going to rain all the time, though, and it may not rain every day at your house, but you get the idea.
My concern is that this wet pattern is locking in for the early part of summer, at least. Look at the super wet setup on the European Ensembles for the next 6 weeks…
That's a lot of rain and should make it difficult to get sustained heat.
Let's get back to the storm threat out there today. I have you guys all set to do a little Tuesday storm tracking…
Make it a terrific Tuesday and take care.