Daily Archives:
September 7, 2018
Time posted: 2:19 am
Good Friday, folks. It's been a stormy past few days and plenty more storms are on the way over the next several days. These boomers will continue to bring tropical rains to the region, giving us the renewed threat for flash flooding. That's especially the case later in the weekend as the Ghost of Gordon rolls into the Ohio Valley.
Plenty of areas have picked up more than 2″ of rain over the past few days and today will bring storms capable of dropping similar totals. In addition to the local flash flood threat, these storms will contain a lot of lightning and one or two could be strong.
Track away…
A stalled front will hang around the region through the weekend as what's left of Gordon rolls eastward out of Missouri. This will bring some big time rains with it, especially along and north of the track. As the low moves through, it will also drag a cold front across the state. That front will become very active, potentially producing some strong/severe storms.
Here's a general look at rainfall potential through Monday…
If you live in a flood prone area, please keep a close eye on water levels today and through Monday.
As this system moves away, another system hangs back and keeps some tropical moisture streaming in from the Gulf of Mexico. That should keep showers and storms going through much of next week. Yippee!
Next week, the weather world will be focusing on Hurricane Florence. This system has hit a little wind shear, bringing it down some, but it will bounds back to a major hurricane this weekend and into next week. Here's the specifics and the track from the National Hurricane Center…
The models continue to show the potential for an east coast impact next week…
Florence isn't the only game in town, check out the additional systems developing in the Atlantic…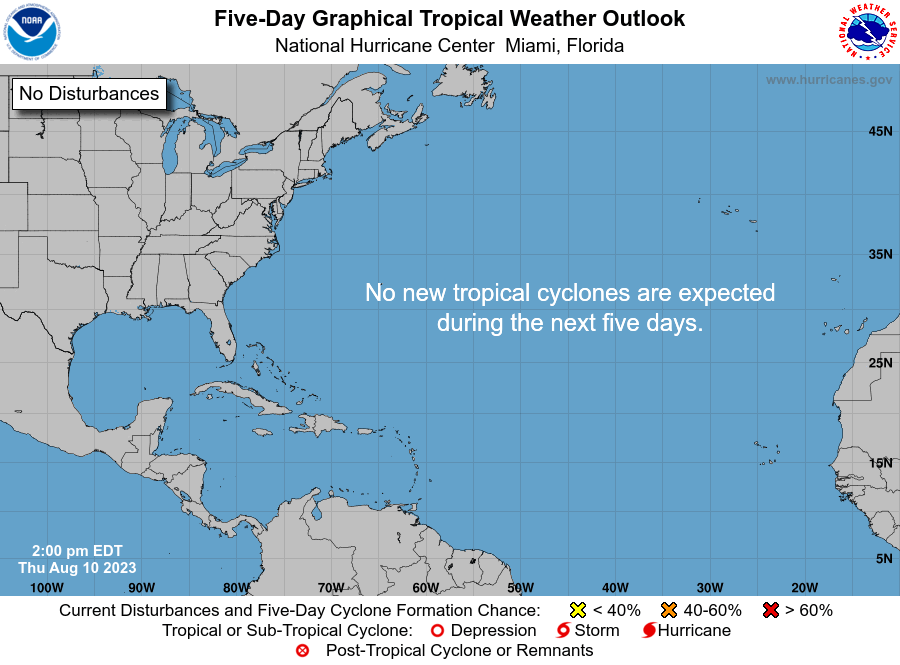 Make it a good one and take care.