Daily Archives:
May 21, 2019
Time posted: 1:20 am
Good Tuesday, everyone. Our Election Day is looking awesome in terms of weather, but the same cannot be said for the next several days. Heat and humidity are about to take center stage later this week into the long Memorial Day Weekend.
Today will find those toasty temps surging back in from the southwest. This brings the 80s back into western and far southern Kentucky, but the rest of the state remains on the pleasant side. Skies will stay partly to mostly sunny, but a few storms will be possible in the west…
The heat is on starting Wednesday as temps reach the mid and upper 80s in several areas. There is the chance for a shower or thunderstorm going up…
The setup for Thursday and Friday will feature temps ranging from 85-90 degrees in many areas. With a weak boundary just to our north, a few showers and storms will again be possible…
The Memorial Day Weekend continues to look toasty with temps back into the 85-90 degree range with high humidity levels. We will also have to be on guard for a few showers and storms dropping in from the northwest during this time…
That's a steamy pattern that looks to carry us into next week as we get set to close out May and official kick off meteorological summer.
Hurricane season also kicks off on June 1st in the Atlantic Basin, but mother nature is jumping the gun with Subtropical Storm Andrea…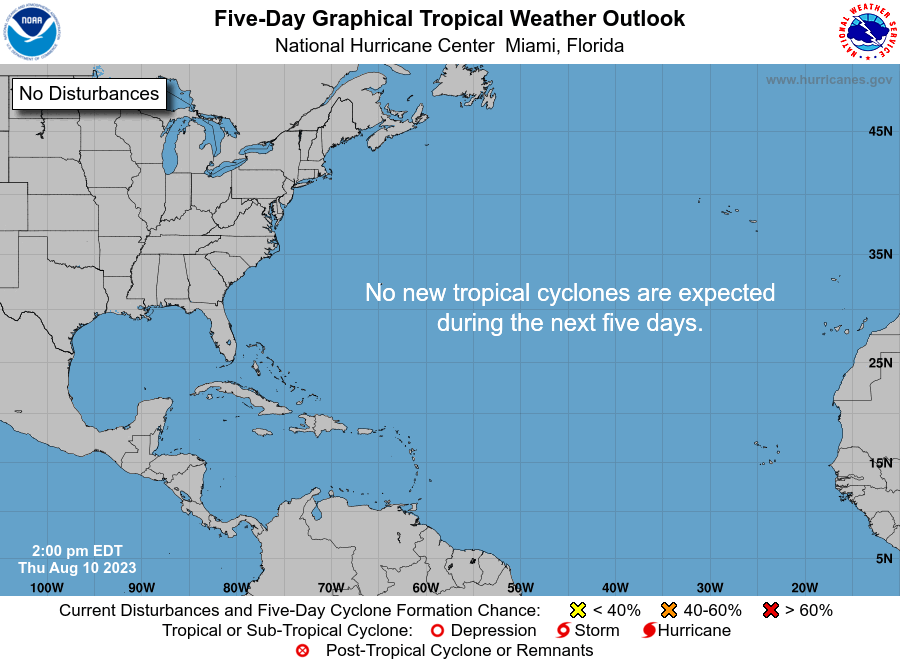 The pattern is favorable for early season development to continue.
Have a great Tuesday and take care.