Daily Archives:
July 9, 2019
Time posted: 10:23 am
Good Tuesday, folks. We have a fairly interesting pattern ahead as a system comes from land and develops into a tropical system in the Gulf of Mexico. That same system then tries to do a little loop and heads back to where it all started. Will it have a direct impact on our weather? We shall see.
Here in the bluegrass state, today is a mainly dry day, but a stray shower or storm may flare up across the south and southeast…
Wednesday finds a cold front dropping toward the region from the northwest. Temps are around 90 ahead of this with a heat index low and mid 90s for some. Winds should gust up with a few showers and storms going up. As the front moves in Wednesday night and Thursday, thunderstorms increase…
By this time, we are likely dealing with a tropical system in the Gulf of Mexico. "Barry" to be continues to be highlighted by the National Hurricane Center…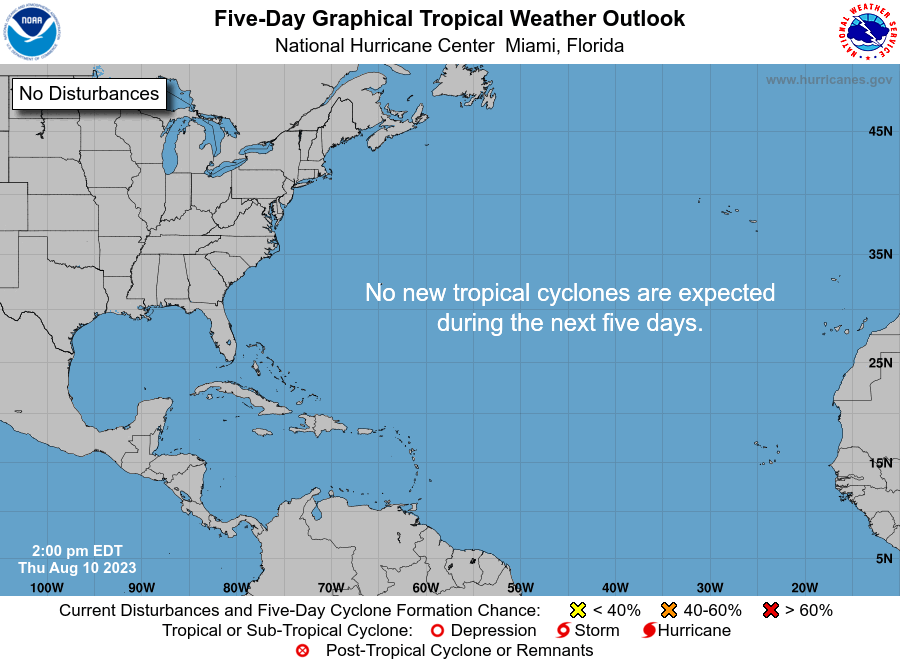 Here's the latest forecasts from the various hurricane models…
The GFS Ensembles…
As you can see, there's still quite the spread on where Barry will make landfall. The European Model continues to go a little farther west toward the Louisiana/Texas border…
The inland track on the Euro has also shifted farther west…
Again, there are a lot of questions as to how strong this gets and where it comes ashore. Those have to be answered before knowing if this can directly impact our weather.
As mentioned in recent posts, this kind of setup can produce some real deal heat around here!
Have a great day and take care.