Daily Archives:
July 22, 2019
Time posted: 2:05 am
Good Monday, everyone. A abnormally strong summer cold front is rolling across the region and is bringing some major changes. Temps are going to feel more like September than the middle of July, but the transition is a stormy one. Rounds of showers and storms are on the strong side and putting down enough rain to cause local flash flooding issues.
The severe threat is there today, but this doesn't appear to be a widespread event. Damaging winds will be possible in the strongest storms through the evening hours. Here's the current Severe Weather Outlook from the Storm Prediction Center…
The flash flood threat remains the top dog of the day as these storms are prolific rainmakers. These boomers can easily put down 1″-2″ of rain in under an hours time. Watch those creeks and streams! With the rain around, temps may not get out of the 70s for many, but the humidity is up until the front arrives.
That front will be very noticeable as it moves through here this evening. Winds will gust up as humidity and temps both drop in a hurry. Again, that's not something you typically get in the summer months.
Behind that front comes a pattern of well below normal temperatures…
Highs will mainly be in the 70s for Tuesday and Wednesday as lows drop into the 50s for most of the mornings through Friday. If skies are clear Wednesday morning, we could be within a few degrees of record lows. With such a cool pocket of air overtop of us, there's the chance to bubble up afternoon clouds and isolated showers.
Where does the pattern go after this week? I'm seeing conflicting signals showing up as we start the month of August. The trough that's coming through this week is likely to split and head into the deep south, keeping a weakness in the atmosphere into early next week. A ridge likely builds to our north and northeast as we watch to see if another trough can dive in at some point. You can see that on the GFS Ensembles…
Obviously, it's the time of year when the tropics play a big role in the overall pattern. We found that out with Barry and that's something to remember going forward. There is a disturbance near the Bahamas that bears watching in the coming days…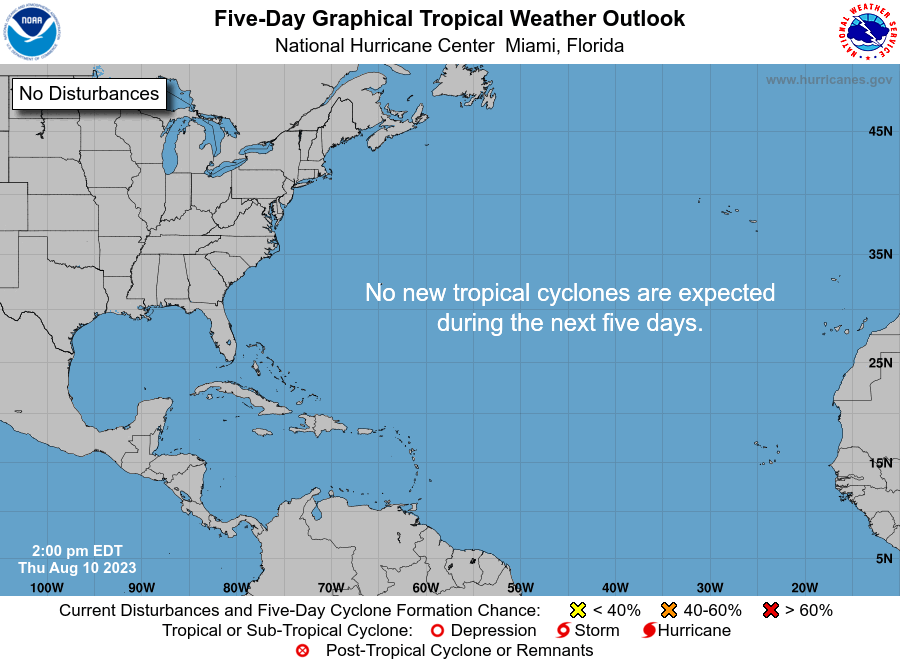 Obviously, that's too late to have any impact on the big blast of September air coming this week, so enjoy it.
Something you may not enjoy will be the storms today. Here are your tracking tools…
Have a great Monday and take care.