Daily Archives:
August 2, 2019
Time posted: 1:59 am
Good Friday, folks. The first weekend of August is kicking off with a scattering of showers and thunderstorms across the bluegrass state. This action now looks to increase over the next few days as a stalled boundary becomes a little more active. The pattern following that has a cooler and active look to it for next week.
Our Friday will feature those afternoon and evening thunderstorms flaring up. We should see a little better coverage today compared to Thursday and any storm that goes up may briefly become strong or severe. These storms will also be prolific lightning and rain producers that can cause local high water issues. Your tracking toys in a bit.
The weekend will feature better coverage of the showers and storms than what I was thinking a few days ago. This action will once again come mainly during the afternoon and evening hours, but won't be limited to those timeframes. The greatest concentration will be across central and eastern Kentucky, with more scattered action in the north and west.
The models are showing some decent totals through the weekend…
Again, this is NOT going to be all day rains on any one day. Many dry hours will continue to show up.
A check of the tropics finds the system off the southeastern coast not doing much at all. The system in the Atlantic is still forecast to intensify…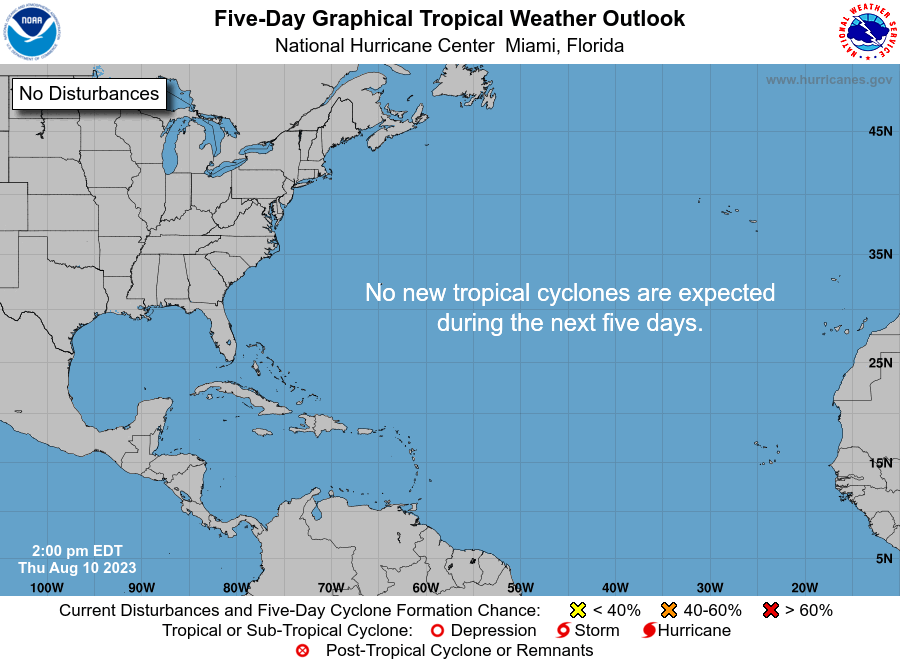 That storm may wind up struggling to get too far to the west and that's especially the case if the big trough settles in next week. The models have been all over this for a while, but the European is speeding up the arrival time of this next week…
That's one major trough with a lot of cool air taking control of the eastern half of the country. Bring it on!
Here are your Friday tracking tools to keep you company…
Make it a great day and take care.