Daily Archives:
September 3, 2019
Time posted: 1:30 am
Good Tuesday, folks. It's another warm early September day in the bluegrass state, but two cold fronts are set to bring some much cooler air in here. As we are turning cooler, the southeastern seaboard continues to brace for powerful Hurricane Dorian.
I will get to Dorian in just a bit, but let's start with the changes showing up across our part of the world. Today is a warm and fairly windy day as we watch a cold front dropping toward us from the northwest. That will have a lot of severe weather to our north, but the severe threat looks to largely skip our region.
This boundary arrives Wednesday with a shower or thunderstorm along and ahead of it. As the front passes, much cooler and drier air presses in here for Thursday and Friday. Thursday looks like a phenomenal day with highs likely staying way down in the 70s…
Lows by Friday morning continue to look very cool and could make a run into the upper 40s for some…
Hurricane Dorian continues to be a monster of a storm as it crawls northward just off the Florida Coast…
This storm will slowly work toward the Carolinas over the next few days then accelerate northeast, potentially grazing the northeast. Here is the update information from the National Hurricane Center…
Here are the latest Hurricane Model forecasts…
The GFS Ensembles…
As we approach the climatological peak of the hurricane season, Dorian isn't the only system of interest…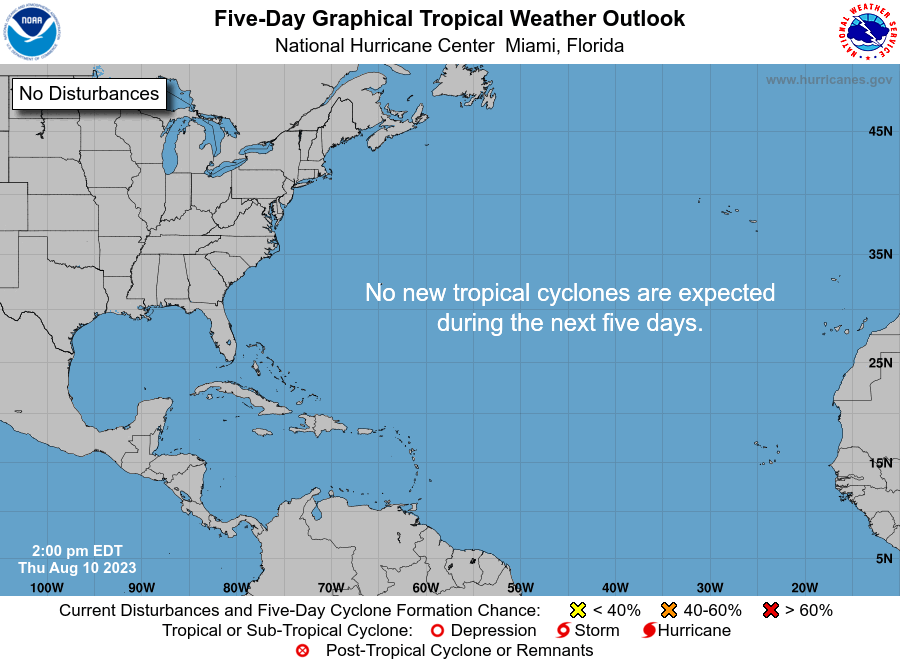 Several other systems may develop over the next few days, but that doesn't mean they will impact the United States. Can they influence the overall pattern in some way? Of course they can. We will just have to wait and see.
As of now, there's still a decent shot of cool coming later in the weekend…
Have a great day and take care.