Daily Archives:
September 24, 2019
Time posted: 1:45 am
Good Tuesday, everyone. Our first full day of fall is actually feeling the part across the bluegrass state. This nice feeling air is behind a cold front that moved through on Monday and it's the first of two fronts set to impact us. The next one arrives later this week. It continues to look toasty after this, but the tropics may be have a say in how it plays out.
Let's begin with today's dose of awesome weather. After starting things out around 50, temps rebound into the 70s with low humidity and a mix of sun and clouds. With dry air in place, watch for a quick drop in temps this evening with lows in the upper 40s to low 50 by Wednesday morning.
Another cold front then makes a run at us late Wednesday into Thursday. Several models are trying their best to slow this front down on top of us. If that's the case, we could be getting in on a decent shot of rain. Check out the rain totals from the models for the rest of the week…
GFS
Canadian
I'll take a heavy dose of the Canadian and all it a day as it has a weak wave of low pressure along the front. Think positive, folks! 🙂
From there, there's a smaller chance for rain this weekend as another system makes a run at us. This is on the edge of VERY warm air settling back in. This warm surge continues to look a little less formidable and has a little less staying power on many of the operational models. You can see what I'm talking about on this GFS virtual weather ride from this weekend through late next week…
It's interesting to watch these models go from record heat for the first week of October to showing a frost threat. There is a lot of cold air available for any trough that can manage to get into the eastern part of the country. Much of that cold is locked up across the west where VERY early season significant snows will be possible. Check out the 10 day GFS snowfall…
Road trip anyone? I hear Wyoming is nice this time of year!
Much of how the next few weeks play out are highly dependent on what happens in the tropics.Things there continue to be super-active with three named storms in the Atlantic Basin…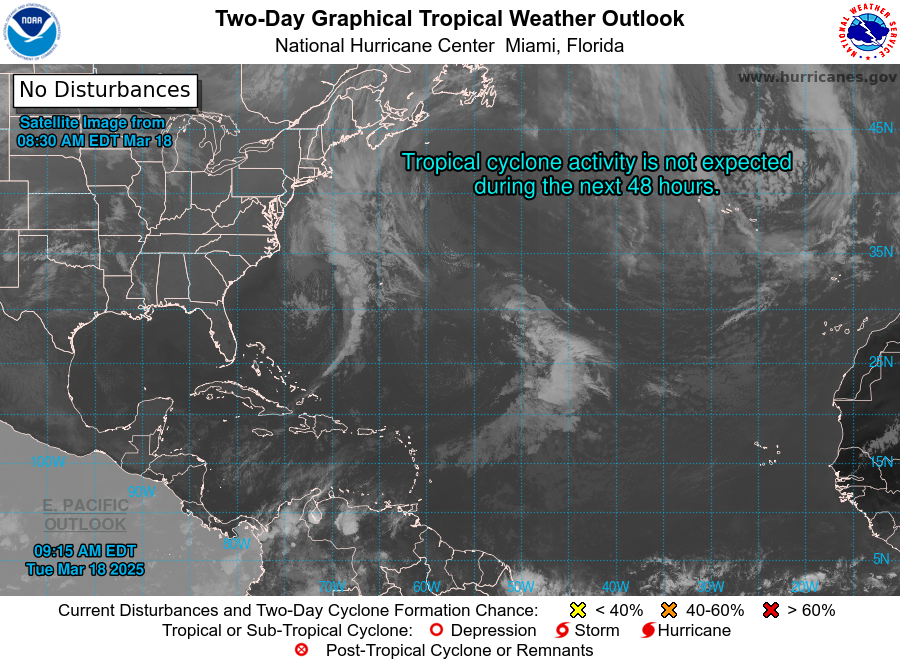 Jerry continues to push out into the central Atlantic…
There is a chance this storm does a little loop and tries to come back southwest, but it still doesn't appear to have any impact on the US.
Karen is a different story, however. This storm is going to be slow to get organized as it pushes into the north through the Caribbean…
There is a chance this storm then takes a due west turn late this week and it has a chance to impact the southeast or head toward the Gulf. Check out the model forecasts for Karen…
Hurricane Models
GFS Ensembles
Have a great Tuesday and take care.