Good Thursday evening, folks. As we continue to enjoy an incredible run of October weather here in early September, it's all eyes on Hurricane Irma. This storm continues to be a monster and will head toward Florida this coming weekend.
The satellite image below shows Hurricane Irma taking center stage, with Hurricanes Jose and Katia making cameos…
The forecast track from the National Hurricane Center is a worst case scenario for Florida and brings this thing straight toward Kentucky…
This track is similar to the latest run of the European Model…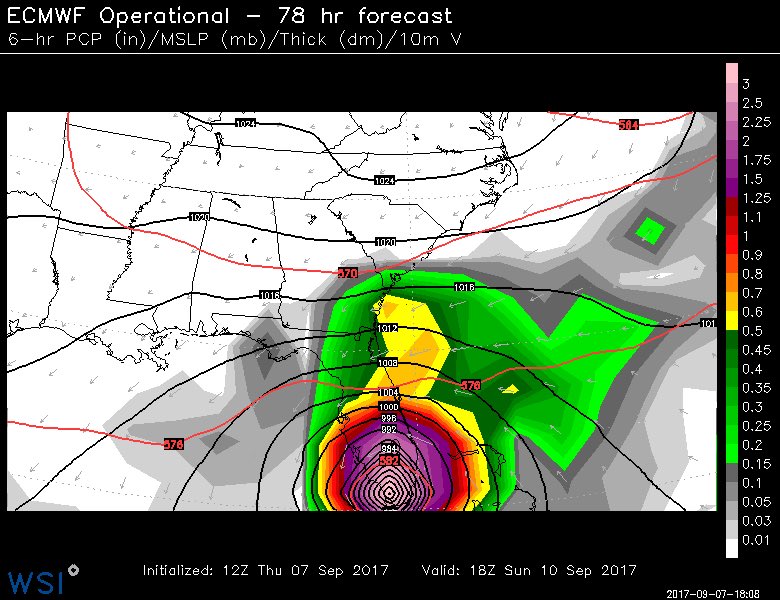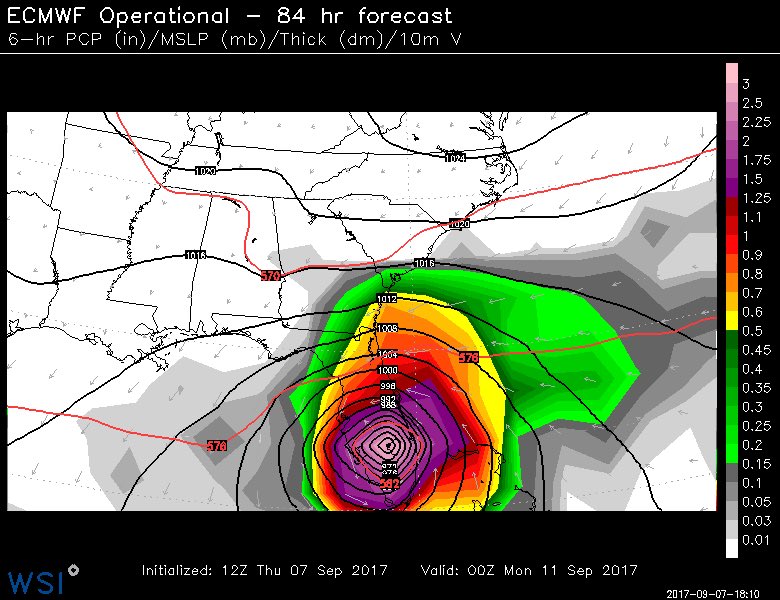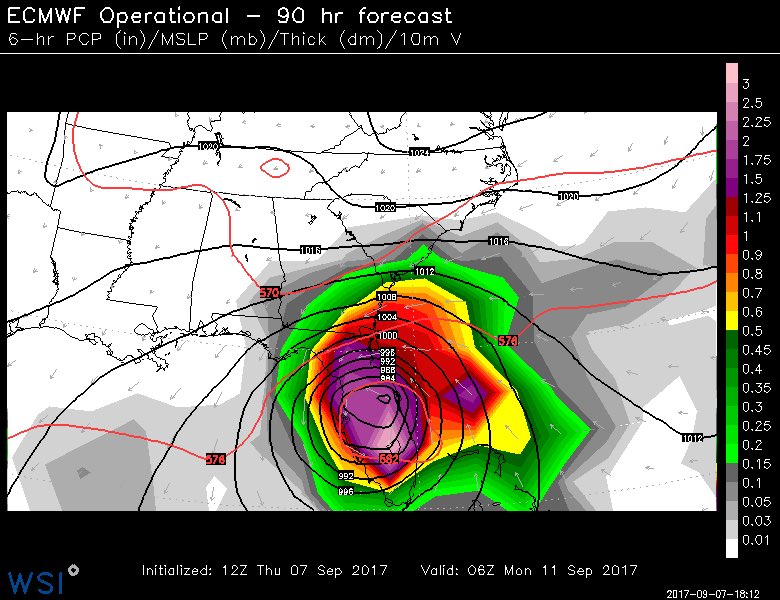 The European Model then brings what's left of Irma into the lower Ohio Valley and Tennessee Valley.
The GFS is now very close to the European model and the NHC forecast…
The Canadian does too…
The latest Hurricane Models spaghetti plot are all tightly clustered toward a similar scenario…
No doubt about it… This is a worst case scenario for the state of Florida.
I will update things again tonight. Make it a good one and take care.
---