Good Monday, everybody. Steamy temps and record highs are about to give way to a stormy setup across the Commonwealth. This will bring rounds of showers and storms our way this week, with that pattern likely sticking around a while.
As we begin the week, it's the temps continuing to steal the show. Highs today range from the upper 80s to low 90s, perhaps breaking records in some areas. You will also notice an increase in humidity levels, making it feel a little hotter than it is.
A few storms may also develop today, mainly in the north…
The storm threat will increase starting Tuesday and will take us through the rest of the week. The Hi Res NAM has a pretty good line of storms dropping in here late Tuesday…
A front stalls across the Ohio Valley, with moisture streaming in from the Gulf of Mexico. Remember the potential early season tropical the development I've been talking about the past week or so? Well, well, well…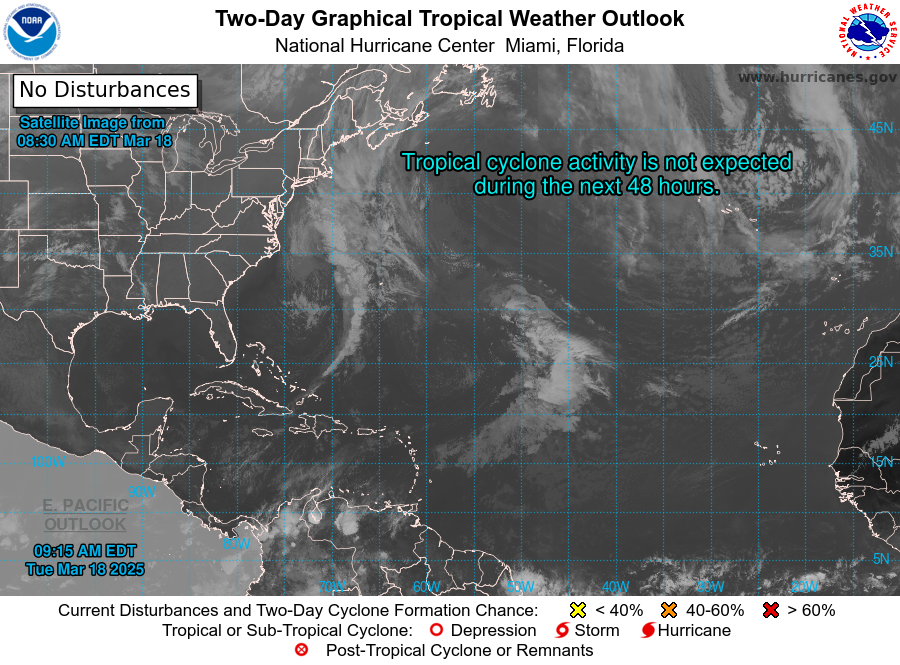 The European Model brings that system toward the Florida Panhandle by late Tuesday, with a steam of moisture into our region…
Can that become a classified system? That's certainly a possibility. From there, the European takes the low into eastern Kentucky later this week..
Some heavy rains are likely in that type a setup.
It's a setup that should continue through next week, too. The rainfall forecast through then shows a very active pattern, with the tropical connection…
That overall precipitation pattern matches up well with the long range European that goes toward the end of June. Check out the expansive area of above normal rains…
That's going to be pretty hard to get any kind of sustained heat with that much water falling and in the ground.
Here are your radars to track any storm that pops today…
Make it a good one and take care.
---