Good Thursday to one and all. We are dealing with a pretty nice weather day across the region, but storms are looming for Memorial Day Weekend. These storms look to have a connection to the tropics, with a system trying to develop in the Gulf of Mexico.
Before we get there, today is a nice one for much of the state. Highs are generally in the upper 70s and low 80s, but pockets of middle 80s are showing up. I'm watching southeastern Kentucky for enough of an increase in moisture to produce some afternoon scattered storms…
As far as your cookout plans for Memorial Day weekend, a lot hinges upon what develops in the Gulf, and where it ultimately winds up. The National Hurricane Center continues to monitor the setup…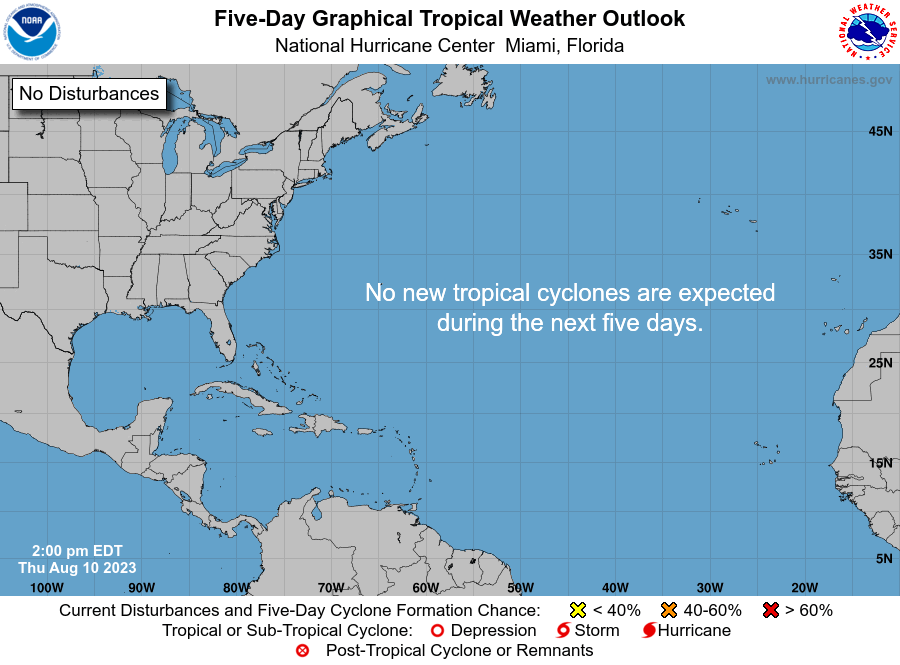 Moisture from the Gulf will get drawn northward into Kentucky, leading to scattered showers and storms going up on Saturday. A weak front settles in and slows down over the weekend, allowing for a nice conveyor belt of moisture to set up. You can see this already showing up on the NAM through Saturday…
The GFS is finally picking up on the tropical system, but is still likely too far east with it. Still, the model shows a good influx of moisture into Kentucky, and keeps a slow-moving system through next week…
Given the amount of moisture in the atmosphere this weekend and next week, we will likely find ourselves back in the familiar 'cloudburst' setup. Depending on what happens with the Gulf system, we could be dealing with something a little more widespread.
This continues to be one heck of a wet pattern!
Make it a great Thursday and take care.
---