Good evening, folks. Heavy rain and storms continue to target the region, especially southern Kentucky. This is bringing an increased threat for flooding tonight then again late Thursday. This is all ahead of a potent cold front, bringing a major temperature drop.
I'm really going to watch the southern half of the state this evening as that's the area getting in on the heaviest rain. The Flood Watch continues tor the entire state…
Strong to severe storms are possible across the western and south central parts of the state. This is the area being highlighted by the Storm Prediction Center…
The cold front sweeping in late Thursday into Thursday evening may also spit out a line of strong storms. The temperature trend from one side of this front to the other is absolutely amazing.
Check out the Euro Highs Thursday afternoon…
Now, check out where it has temps at by Friday morning…
Wow!
Here's a little different model run showing the feels like change…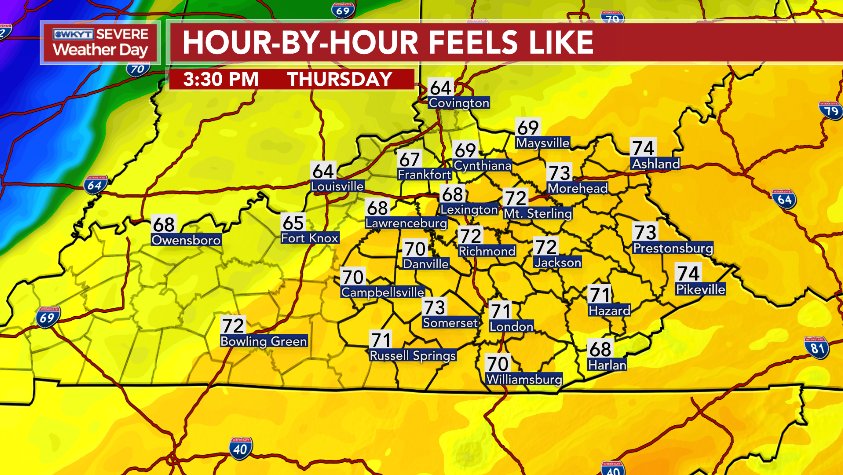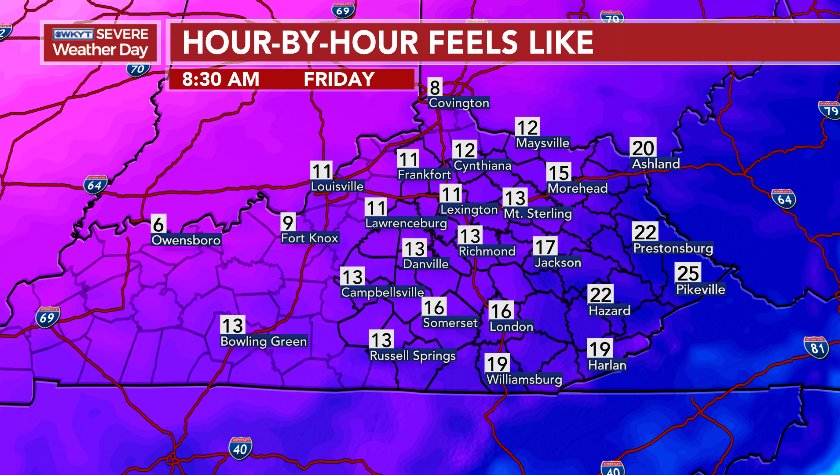 Double WOW!
Cold settles in for Friday and Saturday with single digit wind chills Saturday morning…
The setup after Saturday turns very busy once again as colder air tries to get involved with the systems moving our way. The new version of the GFS continues to lead the way in showing more of a winter look…
Winter is far from done!
I leave you with your evening tracking tools…
Make it a good one and take care.
---