Good Saturday to one and all. It's a gorgeous day across the bluegrass state as temps are on the early fall side of the weather spectrum. As we roll into Sunday, that begins to change as showers and thunderstorms get set to increase. That action is a few days ahead of another cold front set to charge in here early next week.
Todays highs generally range from the upper 70s to low 80s after starting in the 50s for many. Humidity levels are low with a mix of sun and clouds showing up. Our front doesn't get to far away from us, so I'm going to be watching the far southern and southeastern counties for an isolated shower or storm going up. You can also watch that small possibility on regional radar…
Showers and storms will return rather quickly on Sunday as moisture returns from the southwest, with the greatest concentration across western and central Kentucky. Check out the various rainfall forecasts through Sunday night…
NAM
New GFS
Old GFS
From there, showers and storms will continue to come in waves on Monday as a cold front pushes into the Mississippi Valley and pulls up more moisture from the south…
That front then moves in here on Tuesday, bringing more showers and storms with it…
Temps will be held way down during this time and will get a little cooler behind the front from Wednesday through Friday. Temps may be about where we are today as we get ready to close the books on August.
Another front looks to arrive sometime over the Labor Day weekend. but the tropics may have something to say about all that.
One system is currently developing just off the southeast coast and may actually strengthen into a tropical storm or hurricane. That one shows up on the model maps from above, staying just off the coast, but getting too close for comfort. Another system is out in the Atlantic and may also develop…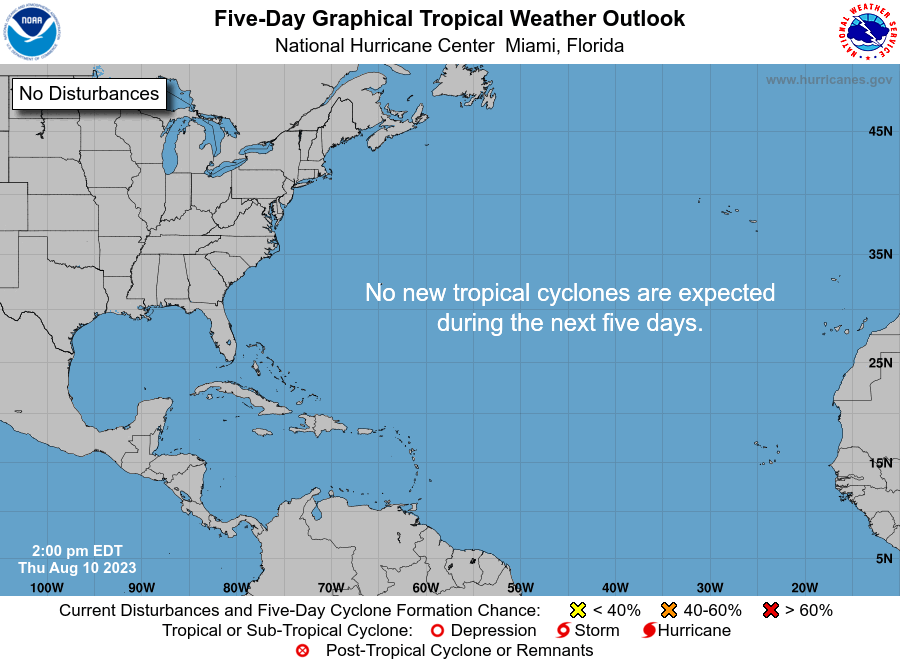 We shall see what happens with all that, but in the meantime, our weather pattern is now firmly skewed much cooler than normal over the next week or so.
Have a great Saturday and take care.
---