Good Saturday and welcome to the weekend. A cold front continues to push to our south and east, bringing cooler and drier air behind it. You had better enjoy it because temps are set to take off once again as we head into the start of next week. The overall pattern from there is going to be dictated by what happens with a couple of tropical systems.
The first thing you're going to notice about today is the drop in humidity levels. This happens from north to south and it will actually feel comfy out there. Temps range from the upper 70s to low 80s in the north to the low and mid 80s across the south and west.
We will also have to watch for a shower or thunderstorm early on across the south and east…
Lows by Sunday morning drop deep into the 50s for many areas but should quickly rebound as the day goes on. Readings are deep into the 80s by afternoon, but the humidity still isn't that bad at all.
Monday finds thermometers back into the upper 80s and low 90s with more humidity back into the mix. There is a weak cold front dropping in here from the north Monday night and this could touch off a shower or storm…
That should knock the numbers down a bit into Tuesday, but this is still a MUCH warmer than normal setup through next week.
A few days ago, it looked like a tropical system would cross Florida and get into the Gulf and bring rain our way. Obviously, that's no longer the case as our system continues to trend farther and farther east. As a matter of fact, Humberto now may have very little impact on the United States. Here's the latest from the National Hurricane Center…
Additional systems are being tracked farther out in the Atlantic…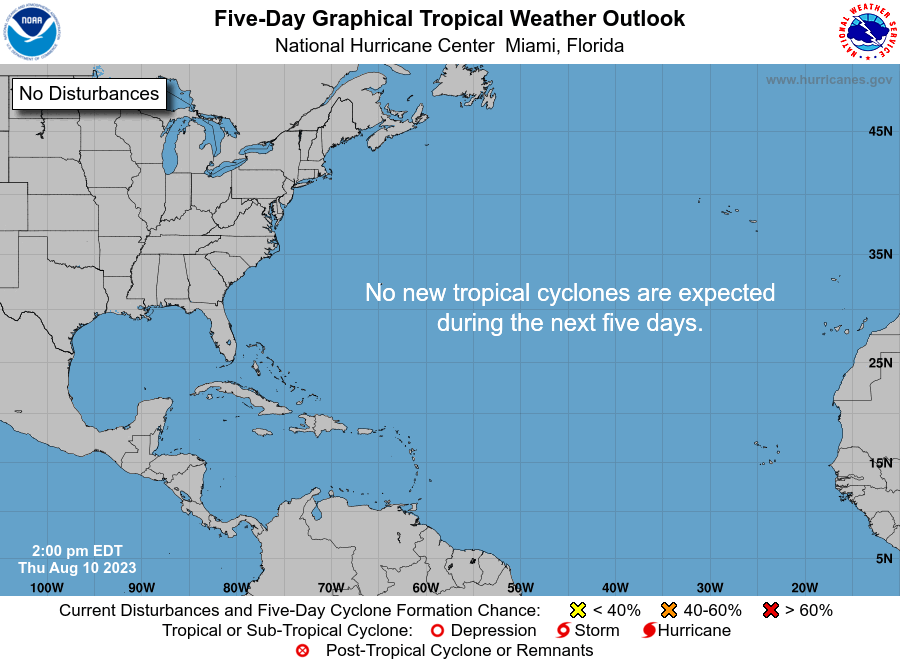 So what does all this likely mean for us? Humberto developing into a full blown slow moving hurricane in the Atlantic is not something we want to see. This is basically throwing up a stop sign to systems trying to cross the country behind it. That keeps the above normal temps and mainly dry conditions going a while longer. Once Humberto finally moves out of the way, the deepening trough should show up.
For years, I've been telling you how the behavior of tropical systems can absolutely alter patterns across North America. Humberto looks to do just that and not in a good way.
In the coming days, I'm going to be sharing some interesting research I've done on hot Septembers and what they can mean for fall and winter. 🙂
Have a great Saturday and take care.
---