Good Tuesday, everyone. Our fall weather pattern continues to settle in much earlier than normal across our part of the world. Another big fall front is crashing across the state today, ushering in another round of very cool temps. As all this happens, we are keeping a close eye on powerful Hurricane Irma.
Showers and storms will be common across the state early today, but should become more isolated this afternoon and evening. Winds will be very gusty, with some heavy downpours likely in the storms…
Behind this front comes a HUGE trough digging in across the eastern half of the country. The air with this is so cold that lake effect rain showers will be likely and some of those drop into Kentucky…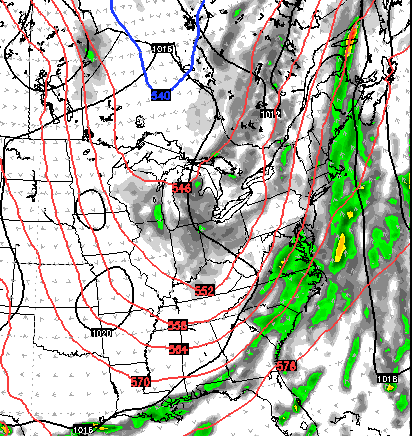 That would be a nice flow to see in the winter months! As is, it's only the first week of September, so we have to settle for some rain showers, gusty winds and highs in the 60s Wednesday and Thursday. Lows should drop into the 40s and may flirt with a record or two if overnight skies clear.
Our weekend looks really good with sunshine and temps in the low and middle 70s.
Hurricane Irma continues to churn west toward the Caribbean and is likely to impact the United States this weekend. The track on Irma keeps shifting farther south…
The latest GFS continues to target Florida, then slowly works our way…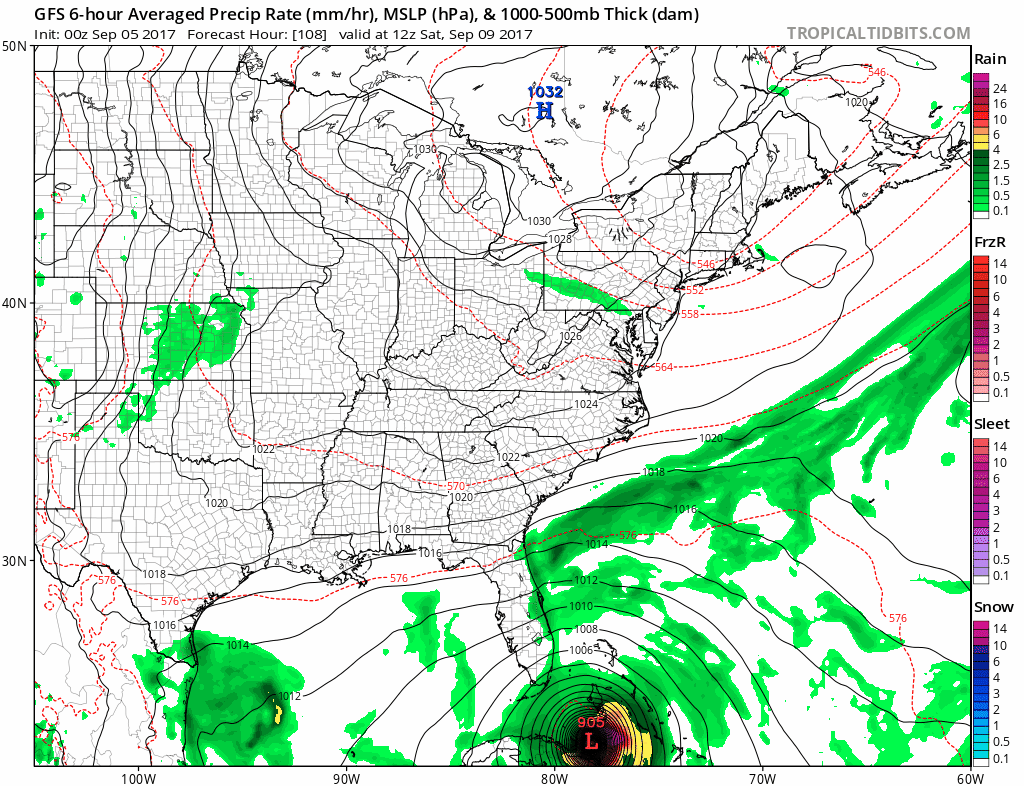 Here's the rain map with that run…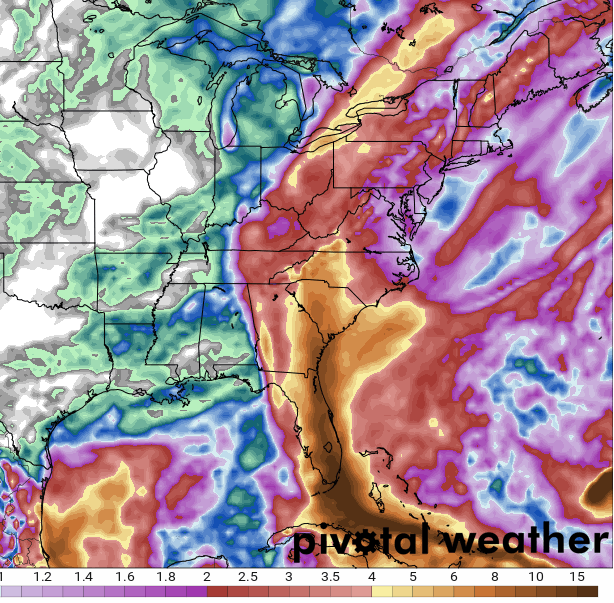 The new Canadian takes Irma into the eastern Gulf with a landfall around the Florida Peninsula, and still gets rain into Kentucky…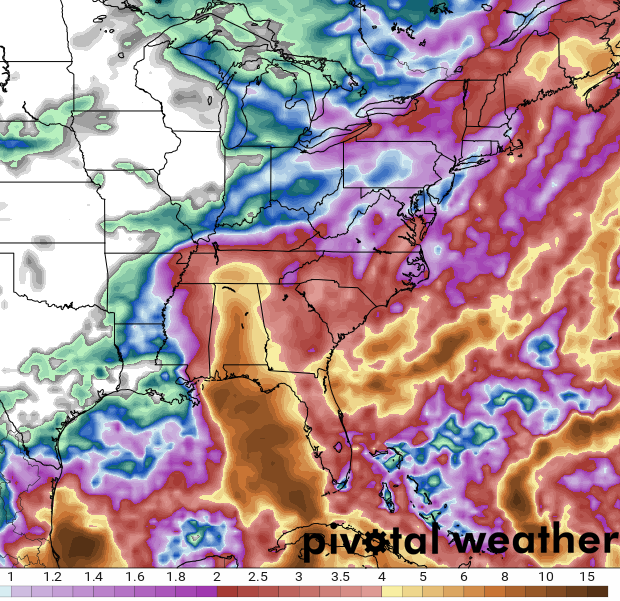 The latest GFS Ensembles from Tropical Tidbits show the various tracks from each member…
They also give us a look a the different hurricane model tracks (spaghetti plots)…
There is still a long way to go with Irma, but the Florida/eastern Gulf idea is gaining a tremendous amount of steam.
Make it a great day and take care.