Good Thursday, everyone. Clouds are increasing today as a major storm system gathers steam and rolls our way over the next few days. This will be a high impact weather maker for Kentucky and surrounding areas. We have everything from high winds and strong storms, to the likelihood of record high temps on Saturday.
Clouds are rolling into the region today as any shower or thunderstorm likely stays to our west until late this evening. Winds are gusty and could approach 40mph at times this afternoon and evening. Where do we go from here? I'm glad I asked that…
FRIDAY
Areas of showers and thunderstorms will impact areas of western and central Kentucky. Local high water issues will be possible in the west. Some storms may also be on the strong side. Farther east, it's mainly dry with temps deep into the 60s. Winds may gust to 40mph area wide.
SATURDAY
Heavy rain and strong storms become widespread across the west early on. This action rolls eastward through the day and into the evening. Flooding is possible across areas of the west, with a flash flood risk accompanying the storms across the entire state. Some of these storms may be strong or even severe. Wind gusts of 50mph or greater appear likely and this may cause some damage. Record high temps may reach 70-75 in some areas of the central and east.
Check out those wind gusts on Saturday…
EURO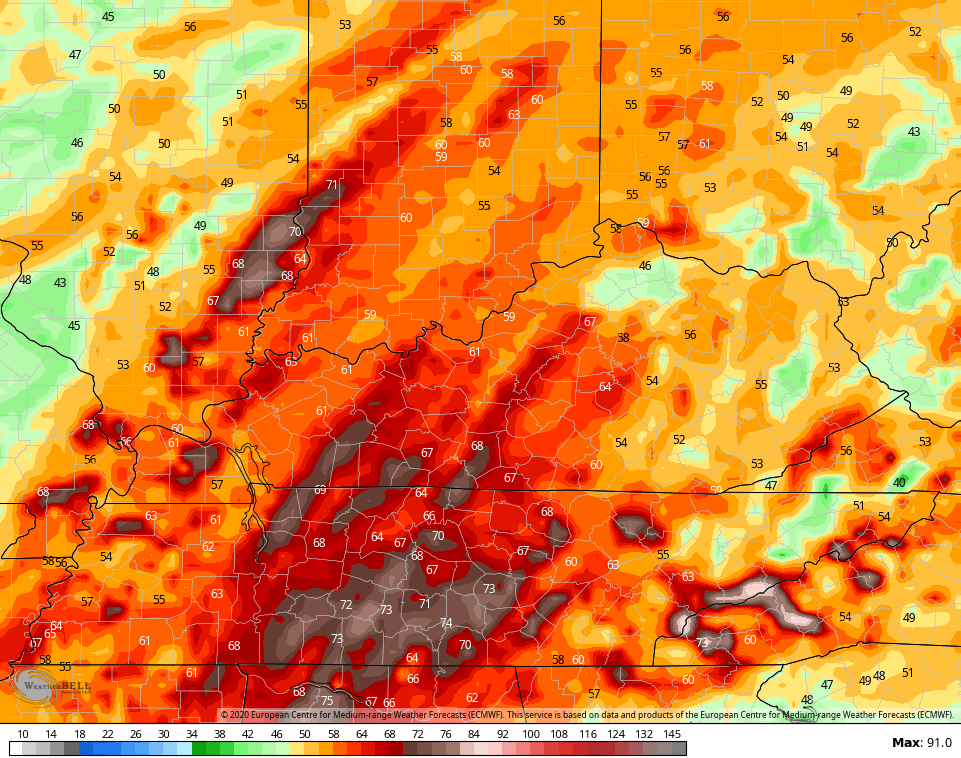 NAM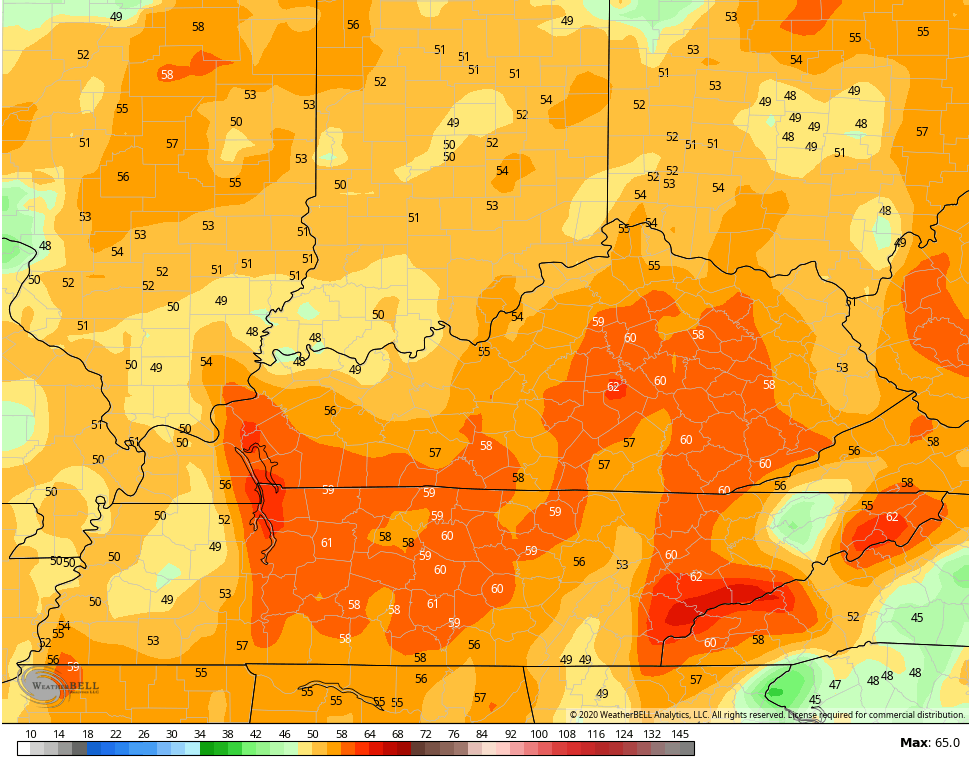 The Storm Prediction Center has a low-end risk for severe storms across western Kentucky on Friday….
That threat area focuses farther east for Saturday…
I will have updates later today, so check back. Until then, make it a good one and take care.