Good evening, folks. It's been a wild weather day across Kentucky as our potent storm system brought widespread high winds and severe weather across the region. Thankfully, things are calming down into the rest of the weekend, but the pattern remains active after that.
Possible tornadoes hit areas of western Kentucky this morning and the storm damage in central Kentucky may be worthy of a survey. Widespread wind damage has been reported across the entire state with flooding still an issue across the west.
Heavy rain and some thunder continues across central and eastern Kentucky through the evening. Here are your tracking toys…
After record highs near 80 in the east, temps are turning much colder behind the departing low. Areas along the Ohio River in western Kentucky may even have a close call with some snowflakes.
Sunday looks much cooler than today, but not too bad for this time of year as a mix of clouds and sun show up. There's another system that can bring rain and some thunder to areas of the state on Tuesday. The NAM is trying to show some decent rains across the southeast…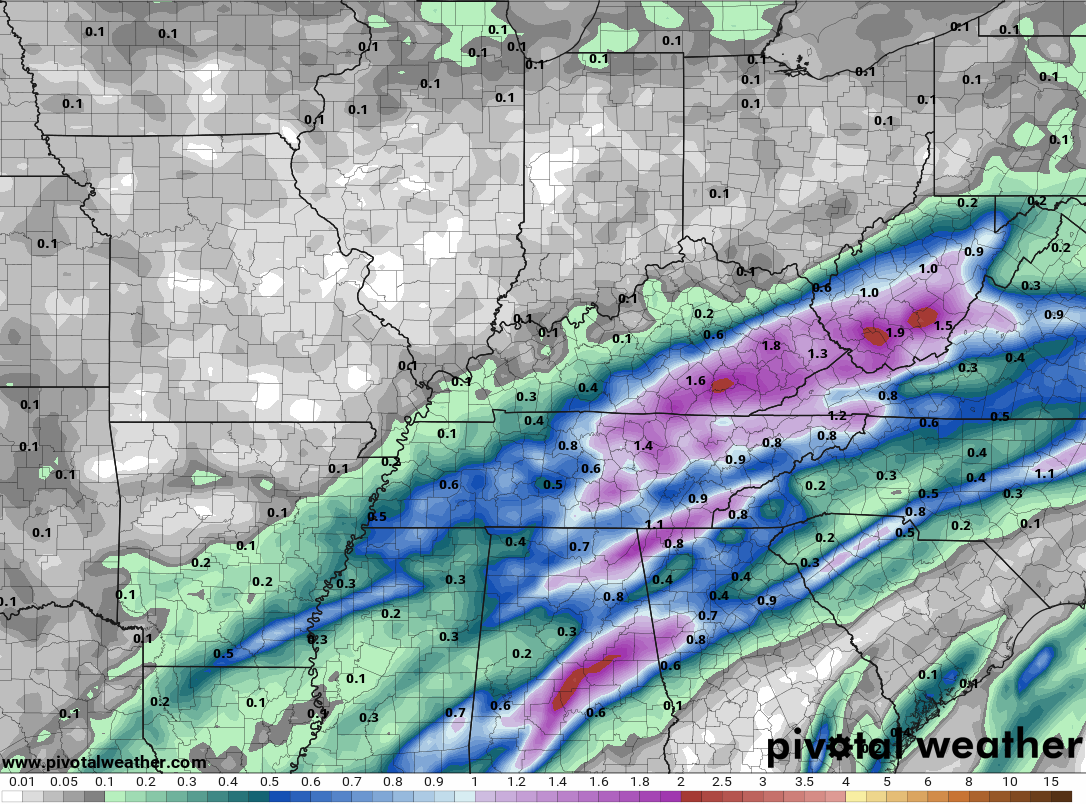 That may be a tad overdone because the next system looks to show up quickly on Wednesday.with a weak front dropping in from the northwest. That has some colder air behind it, plowing the way for an even bigger push of cold behind the next system next weekend…
This is the flip many winter lovers have been hoping for. Check out the very cold look on the Ensembles…
GFS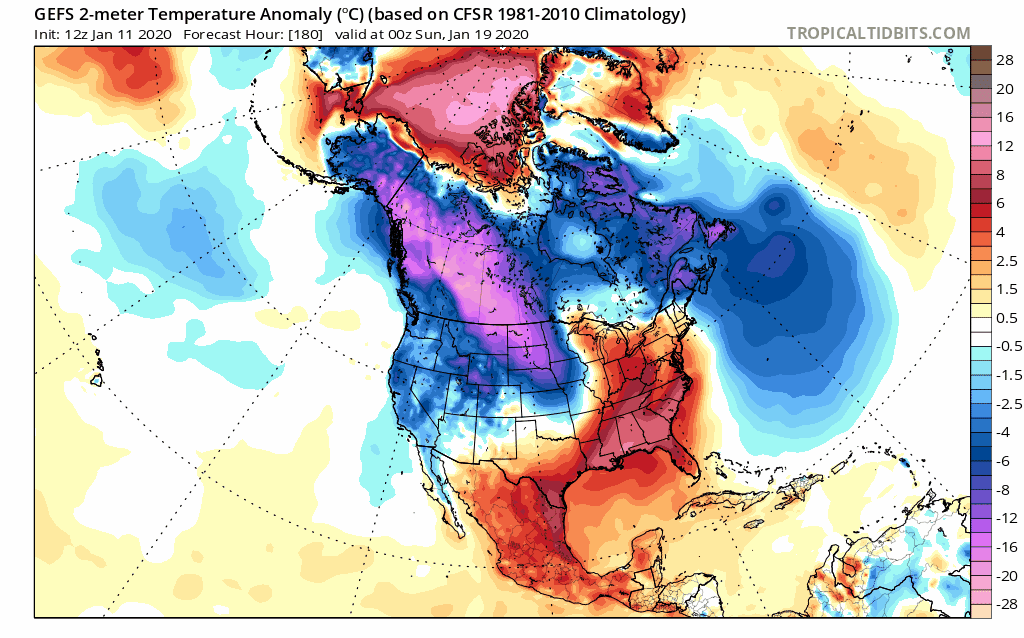 Canadian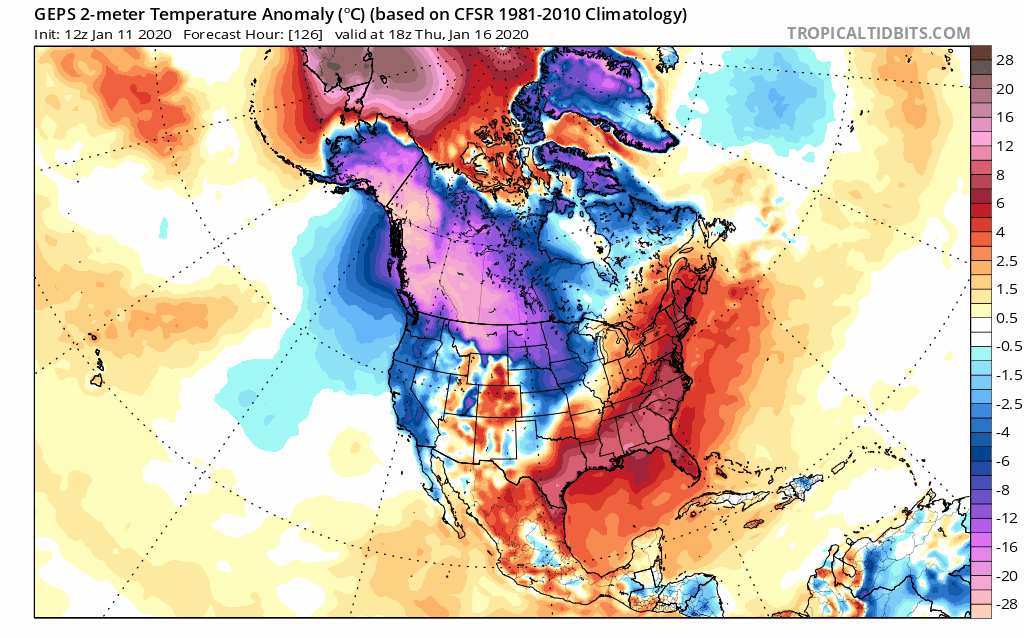 Enjoy the evening and take care.