Good Sunday, everyone. It's a much calmer day across the Commonwealth as our potent storm moves away. Even with a calm few days ahead, the overall pattern remains very active as the trend is finally pointing toward winter across much of the country, including here in Kentucky.
This is a transition week toward that winter pattern, with the main change showing up next weekend into the following week.
Let's begin with where we are today and roll forward. Clouds will linger into part of the day, especially across the north and there could be a couple of early day showers…
Highs stay in the 40s north and 50s south.
Monday is another calm and pleasant day, but Tuesday could bring some additional rain into southeastern Kentucky. The NAM is most aggressive with this…
Another system crosses the region Wednesday and brings a few showers with colder air coming in behind that for Thursday. The main shot of cold arrives behind a much bigger storm on the weekend…
With a ridge going up in the western US, that allows for cold air to take control of the eastern half of the country. Check out the temperature departures from normal on the GFS Ensembles…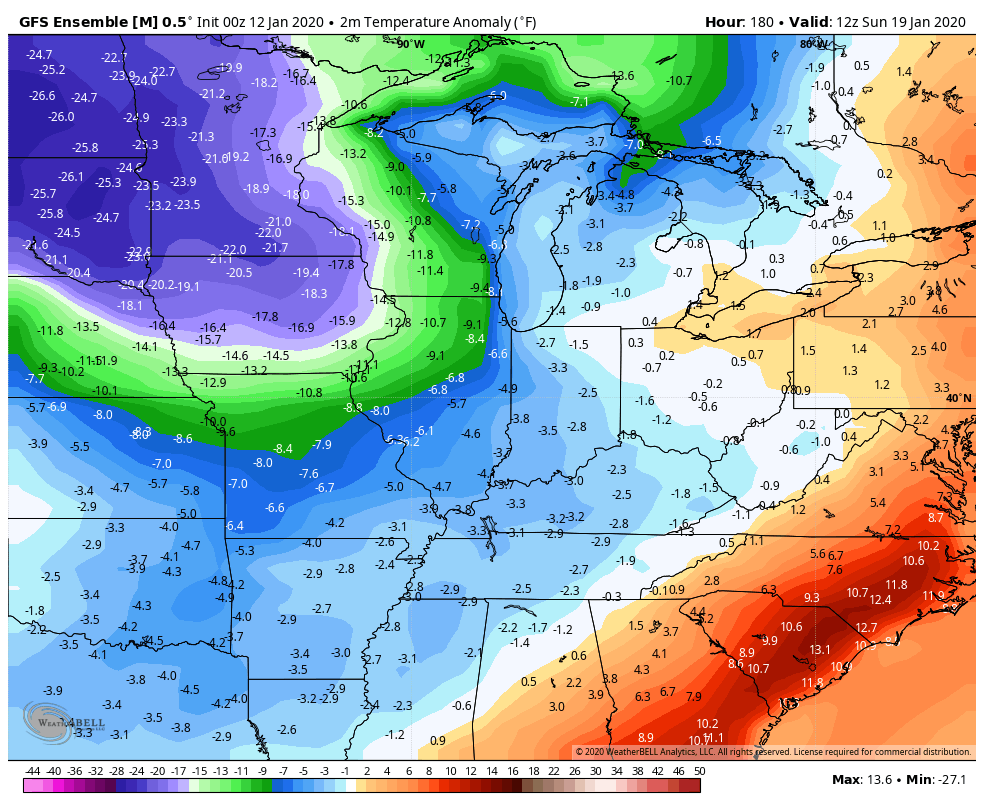 I will get more into that with updates later today. Have a great Sunday and take care.