Good afternoon, everyone. It's a much cooler and calmer day in the bluegrass state as lots of people get out and clean up after Saturday's high winds and severe storms. The damage is pretty extensive, but these things happen when it's warm in the winter. Can we change that up going forward? Yep.
We know today and Monday and calm, but a southern storm system will throw some showers and storms into southern and southeastern Kentucky Monday night and Tuesday. There's even a low-end risk for strong to severe storms. Here's the Tuesday Severe Weather Outlook from the SPC…
You can see the storms showing up on the Hi Res NAM…
A cold front moves in Wednesday, bringing more in the way of a few showers and storms to the entire region. Colder air comes in behind this for Thursday, but the system right behind this looks pretty potent for Saturday…
Temps will spike ahead of the front and we could even be talking about strong storms again. Oh yeah… high winds may also become an issue…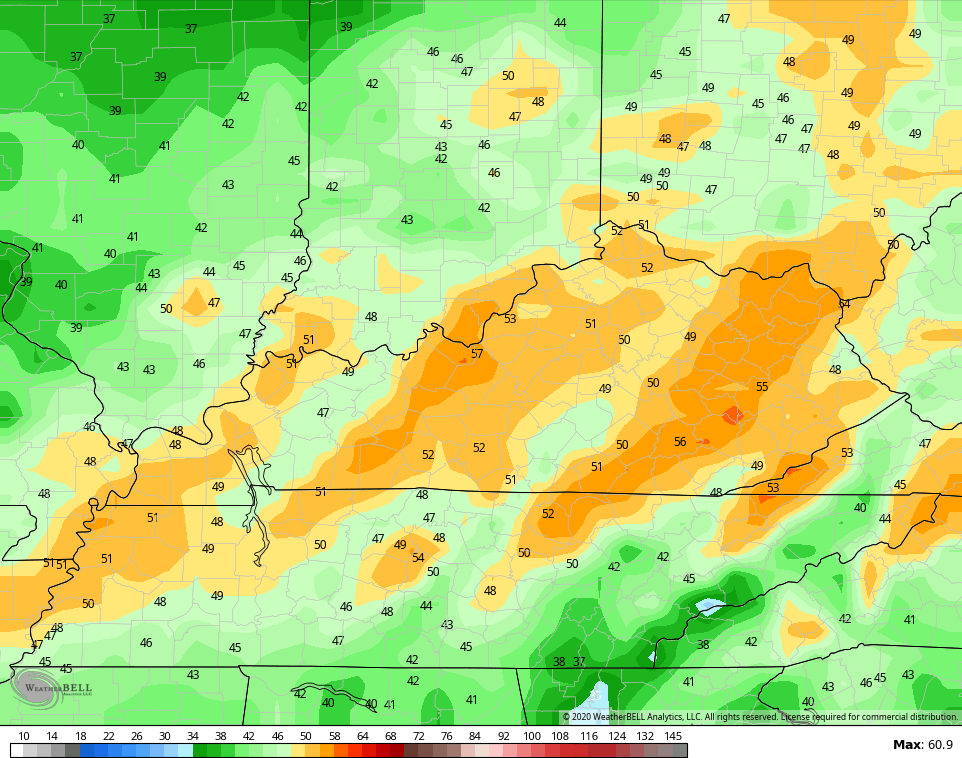 A much colder pattern follows this up and the GFS Ensembles continue to show well below normal temps…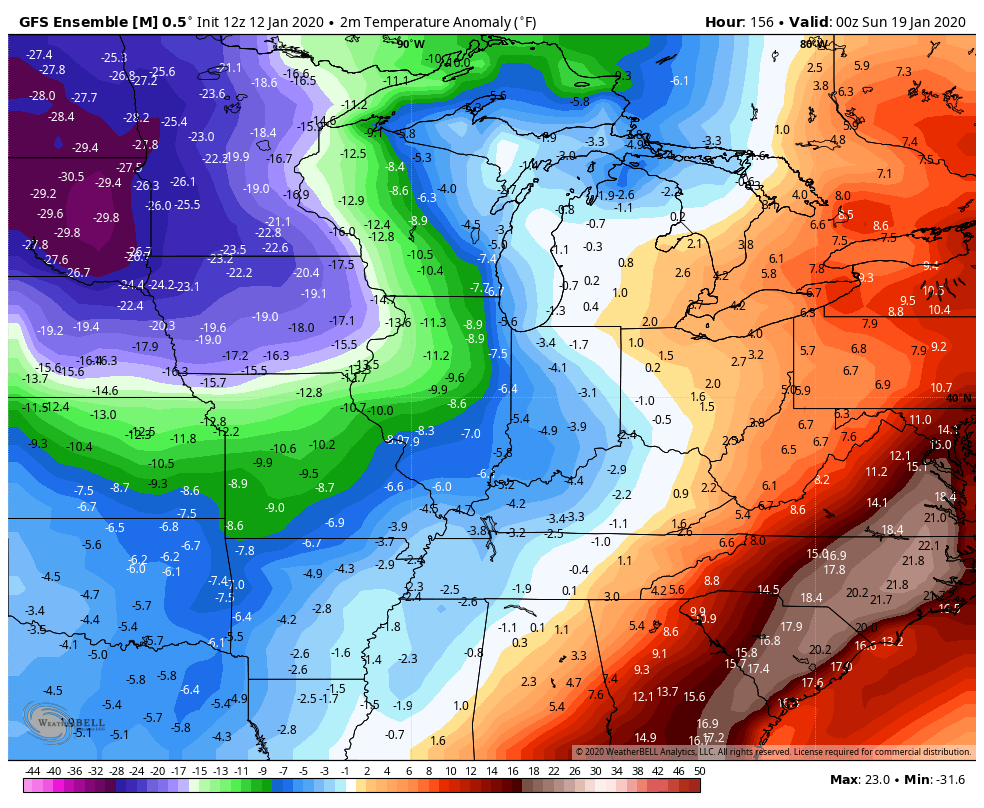 I won't have an update this evening as I need to recharge the batteries a bit during a three day weekend for your friendly weatherdude.
I'll see you guys later tonight. Have a good one and take care.