Daily Archives:
June 19, 2017
Time posted: 1:35 am
Good Monday, everyone. We continue to track a very active weather pattern across our part of the world. Heavy rains are starting the week across parts of the region, then we focus on a Gulf tropical system and a big blast of cool to follow.
The overall pattern across the country looks a lot like something out of September.
Storms on Sunday caused a lot of issues, with trees down in many areas of the bluegrass region. Heavy rains caused flash flooding for some, and additional heavy rain is on tap early today. The best chance for additional flash flood producing rains is across the southeastern part of the state.
Track away…

Skies will clear from northwest to southeast later today, with temps ranging from the middle 70s east to low 80s north and west.
Cooler air continues to sink in here for Tuesday, but I'm now seeing a small shower chance to go along with the nice temps.
Much warmer air fights in later in the week, ahead of a likely tropical system down in the Gulf of Mexico. The National Hurricane Center is watching that storm and another possible system in the Atlantic…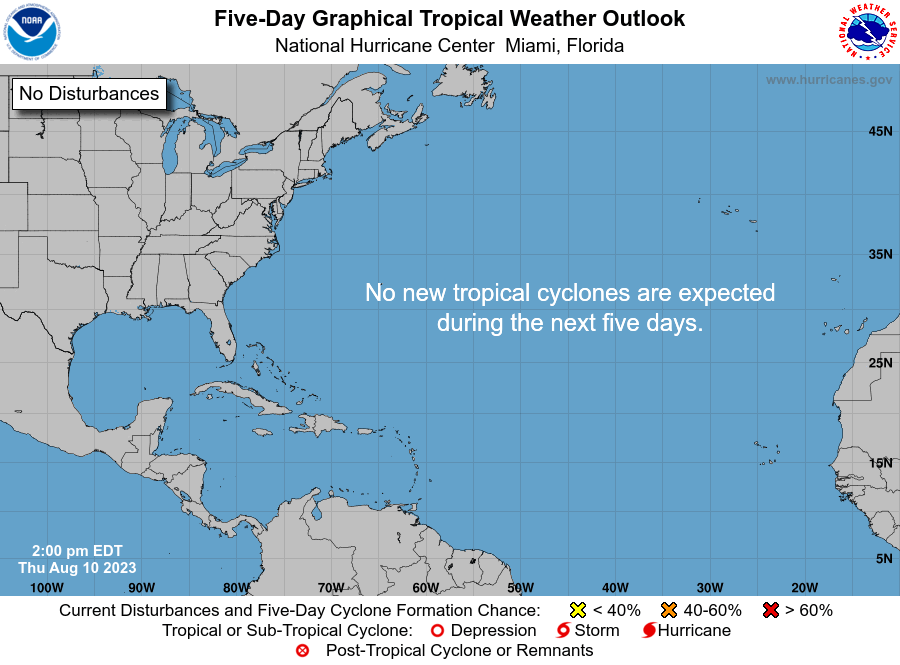 The Gulf system is likely to get a name today as it lifts toward the northwest…
Where does that storm go and will it impact our weather? That's what we all want to know and my answer is… The storm likely heads toward Louisiana or Texas and has a decent chance to impact the weather here in Kentucky.
The GFS brings what's left of the tropical system toward Kentucky by Friday and Saturday, with a DEEP tough coming in behind it…
The Canadian is a bit farther west, but also brings this system into Kentucky…
That's one heck of a setup for June! The potential is there for our region to get rain from this system before all is said and done. The cool air engulfing much of the country next weekend into early the following weekend is something to behold. It could give us a nice run of highs only in the 70s.
Make it a great Monday and take care.