Daily Archives:
August 22, 2017
Time posted: 2:00 am
Good Tuesday, everyone. The big solar eclipse is in our rear view mirror and it's full steam ahead toward a fall cold front. This front blows in late today and may bring a line of strong to severe storms with it. Behind the front will come a gorgeous push of September air.
A squall line of storms should develop this afternoon and race in from northwest to southeast. Damaging winds are the primary threat, but some large hail can't be ruled out.
Here are the tracking tools for the day…
Leftover showers and storms linger across the southeast early Wednesday as much cooler air filters in from the north. Temps should stay in the upper 70s and likely stay there all the way through the upcoming weekend. Lows drop deep into the 50s.
From there, the pattern skews cooler than normal, but we will watch the setup gets very active. We may see twin tropical systems spinning up, with one in the Gulf and another off the southeastern seaboard…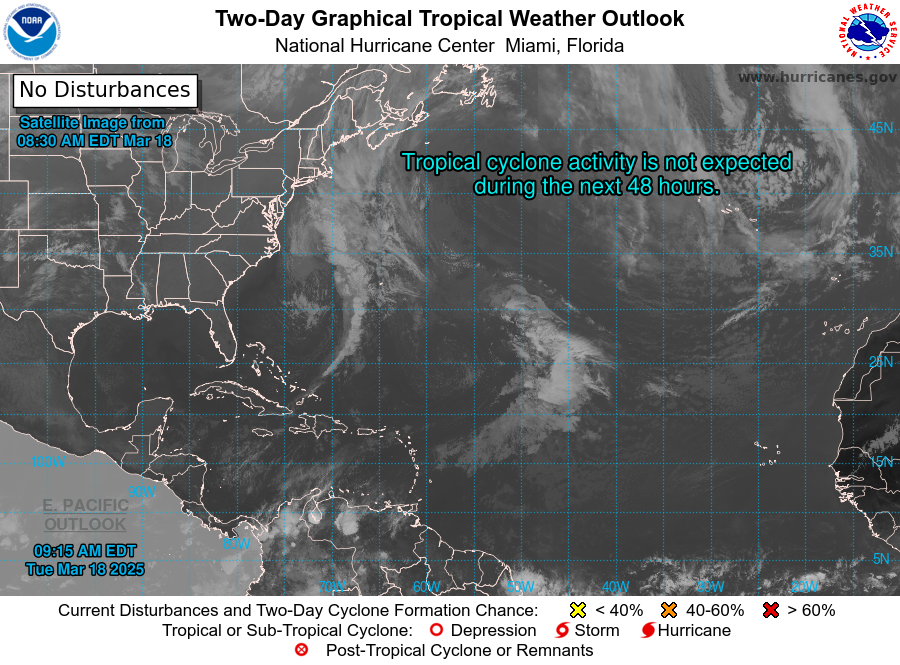 The models are showing the Gulf system becoming a hurricane that could threaten Texas or Louisiana…
Whether or not that would impact our weather is a long way from being known, but several models show that as a possibility.
Have a great day and take care.