Monthly Archives:
July 2019
Time posted: 1:49 am
Good Wednesday and welcome to the last day of the month. We are wrapping up July with a few showers and storms going up, with temps a smidge cooler than we should be for this time of year. The scattered storms potential looks to roll into the first few days of August, as we wait for a stronger front and cooler push of air next week.
Today's showers and storms will be much more prominent across central and eastern parts of the state. Just like yesterday,some of these storms may put down a lot of water in a short amount of time, leading to a local flash flood threat. I will have your tracking toys in a bit.
The weather for Thursday and Friday looks VERY similar, with the eastern half of the state seeing the bulk of the action. The models continue to hint at more heavy rains during this time…
Remember, models don't handle thunderstorms very well, so some areas will likely come in much higher than that through Friday.
The weekend looks mainly dry, but we still can't shake a storm or two as temps are fairly pleasant for this time of year.
It's also at this point when the tropics may become more of a player in the overall pattern. One system continues to spin toward the southeastern seaboard, but the one behind it out in the Atlantic has the best chance at becoming a storm…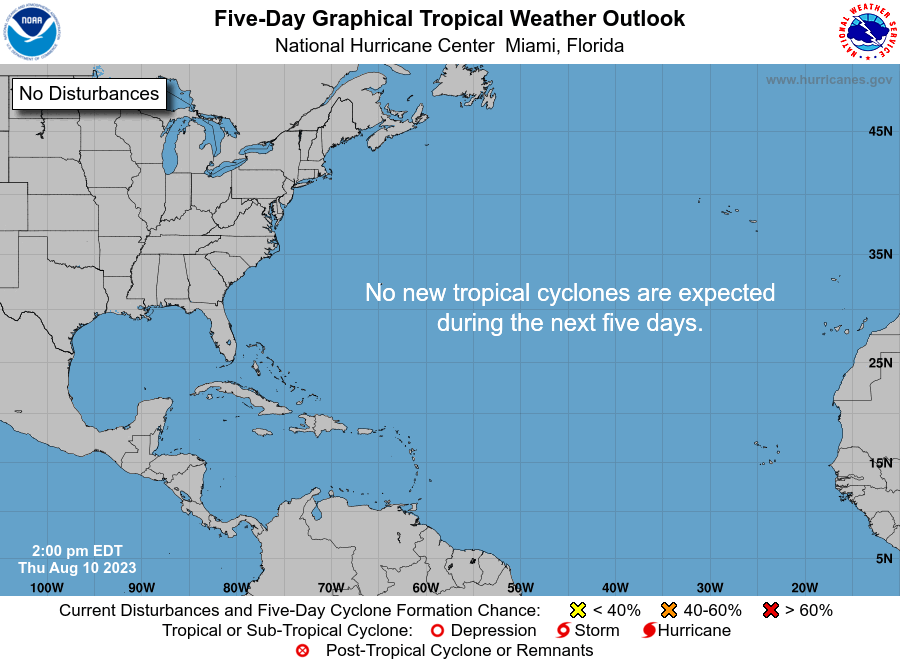 All of this is happening as a deep trough looks to dive into the eastern half of the country. How those two interact will be interesting to watch. The latest GFS shows the trough diving in here with cooler air and keeping the storm off the east coast…
That could make for  a very interesting weather map!
As I wrap up this post, here are your storm tracking tools of the trade…
Have a great final day of the month and take care.
Time posted: 1:39 am
Good Tuesday, everyone. We are tracking a cold front across the bluegrass state and this is spawning showers and storms, and a drop in temperatures. This front is likely a small preview to the front moving in next week. That one should unleash a period of much cooler air that could rival or exceed what we had last week.
Today's showers and storms will be more common across central and eastern parts of the state. This won't be all day rainfall, but locally heavy downpours are a good bet and we could even see a few local high water issues develop. I will have your tracking tools in a bit.
This front slows down just to our south as our trough splits over the next few days. That keeps the threat for scattered showers and storms going, especially in the east and south.  The NAM is showing some hot spots of very hefty rain totals through Thursday night…
Temps won't be too bad at all during this time and generally come in under where they should be…
What happens this weekend may depend on what goes on off the southeast coast. There's a weak system that may try to become better organized and the National Hurricane Center is watching it and another system well out in the Atlantic…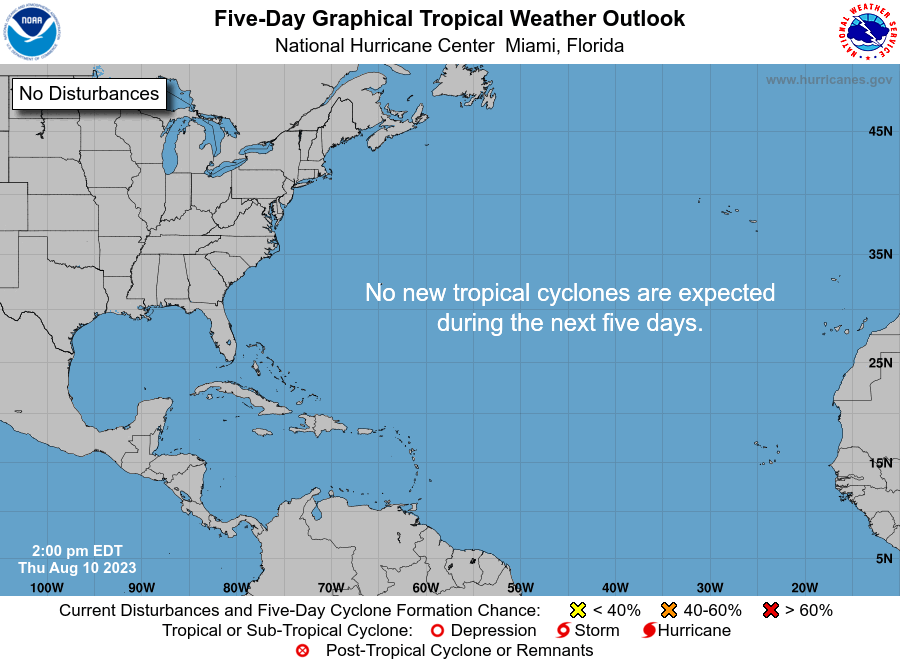 I do think temps recover some this weekend, but the threat for a shower or storm remains.
The next front shows up at some point next week and should be much stronger than the one blowing through here now…
Check out the blast of cool showing up behind that front…
I leave you with your storm tracking tools for the day…
Have a great Tuesday and take care.
Time posted: 1:38 am
Good Monday, everyone. July is quickly running out of days, but the overall weather pattern continues to be active. Rounds of showers and thunderstorms are increasing ahead of a cold front that will also knock our temps back down. As we head into early August, storm chances remain as we wait for a bigger push of cool air.
Today is another typical late July temperature day in the Commonwealth. As the cold front nears, a few showers and thunderstorms will go up, with the greatest concentration across the west. Not everyone sees rain today and it won't be all day stuff for those who do.
Here are your radars to track the slow increase in showers and storms…
The front moves in here on Tuesday, bringing an increase in showers and storms…
The greatest concentration will be across central and eastern Kentucky.
As I've been talking about, the trough splits and leaves a piece behind across the Tennessee Valley into the deep south. That will hang around the rest of the week, spawning a couple of showers and storms. This action may increase this weekend as this system strengthens. At the same time, something tropical may be cranking off the southeast coast. Here's a look at this potential scenario…
Temps are generally below normal during this time, but if a tropical system gets cranking it could boost the numbers a bit.
Once this mess works itself out, that allows this deepening trough to really get established across the east during the first full week of August…
That's a pretty cool look for that time of year and it will be interesting to see if the western Atlantic ridge fights a little more than shown. If so, guess what that could mean? A wet setup.
Have a great Monday and take care.