Daily Archives:
September 8, 2019
Time posted: 1:26 am
Good Sunday, everyone. As we wrap up the weekend with fairly pleasant temps, there's nothing pleasant about the temps for the week ahead. The numbers are about to take off as a blast of summer air surges in here from the southwest. For folks longing for an early fall, this isn't doing much to help y'all out.
A mix of sun and clouds will be noted today as the toasty temps gather to our south and west. Some showers and thunderstorms can develop and roll our way, but should weaken as it crosses into the state. The best chance for a late day shower or storm is across the west and north. Here's regional radar…
Temps really begin to rebound on Monday with the real steam steaming in here for Tuesday and Wednesday. Moisture will also begin to return, bringing a few showers and storms. A better threat for a few storms will be with us by late next week or early in the weekend as a cold front arrives…
GFS
Canadian
As far as the tropics are concerned, Dorian continues in the North Atlantic and is just about off the map…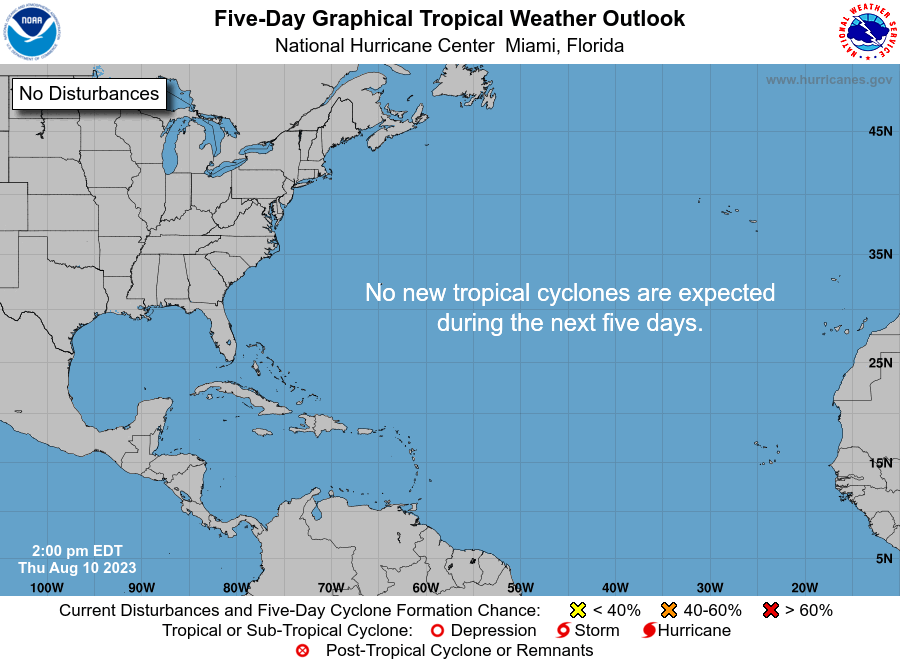 Gabrielle isn't of much concern, but the systems trying to develop farther south in the Atlantic could be. I would expect more action to ramp up over the next week, perhaps even off the southeast coast again. Don't be surprised if another tropical system has a direct impact on our weather before the season is over.
Have a great Sunday and take care.