Good afternoon, everyone. High winds are rolling across Kentucky and the potential for flooding continues to increase. I've been highlighting the high water threat for several days and that is looking a little better as we get closer, especially in the southeast.
We will get a line of showers and thunderstorms to move across the state late today through tonight. That line may slow down across southeastern Kentucky, leading to the potential for some major rains. The models are really latching on to this possibility.
The GFS is showing widespread 2″-4″ rains with local 5″ amounts…
The NAM is a little more expansive with similar numbers…
The Hi Res NAM is also showing some pretty hefty totals…
If the above numbers are realized, significant flooding problems will develop across southeastern Kentucky and parts of south central and eastern sections of the state.
A Flash Flood Watch is already out for parts of the southeast but may need to be expanded…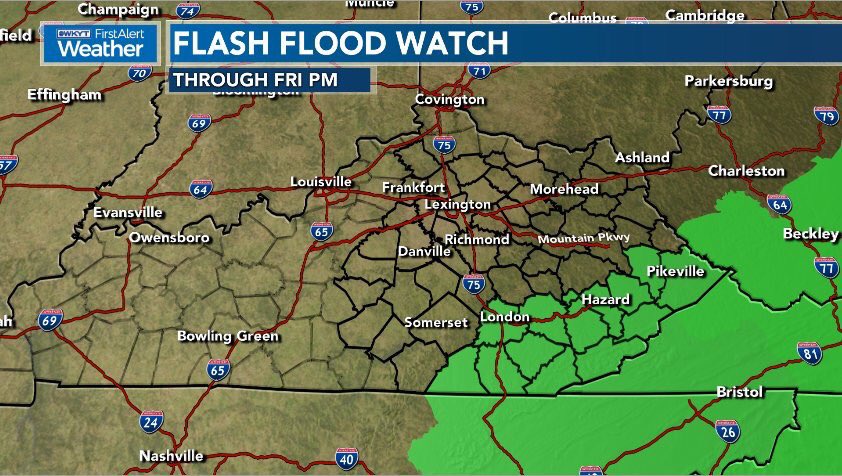 I have no changes to the winds with gusts that may top 50mph at times through tonight.
The flood potential returns late this weekend into the final day of 2018 as another big storm system rolls right on top of us. This could drop another 1″-3″ of rain across much of Kentucky, leading to flash flooding and possible river flooding. That will be followed by colder air and a potential third system by Wednesday and Thursday. That is starting to trend west on the models. Here are both systems…
Canadian
GFS
I have you all set to track today's active weather across the country. Let's start with the exclusive interactive radar. This allows you to go to street level in any part of the country and includes real time weather information, watches and warnings, storm tracks and live feeds from storm chasers. You can watch the live streams from the snowstorm in the plains or the severe weather in the south… Or both…
Current watches

<img src="http://www.spc.noaa.gov/products/watch/validww.png" alt="Current Watches" width="582″ height="408″ />
I have the latest on WKYT-TV starting at 4pm and will throw you another update later today. Make it a good one and take care.
---