Good Sunday, folks. Temps are on the rise over the next few days, but the pattern continues to slowly evolve from obnoxious heat to one more typical for this time of year. How fast this happens over the next week largely depends on the evolution of the tropics.
Temperatures out there today are back deep into the 80s, but humidity levels stay pretty decent.
Temps then increase to the upper 80s and low 90s on Monday as a weak cold front drops in from the northwest. That front may spark a shower or thunderstorm from late in the day into Monday night…
The GFS keeps that front and a couple of thunderstorms hanging tough into Tuesday…
Temps should come down a bit behind this boundary, but the numbers are still well above normal through next week.
Humberto continues to increase well to the east of Florida and should become a hurricane today. The track of this storm continues to trend farther and farther to the east…
The farther east this storm trends and the faster it goes, the better it is for us to change the pattern around here. The models are already responding to this farther east track by bringing a weak front in here by the end of the week. A deeper trough then digs in behind that next weekend or early the following week…
This could bring one heck of a cool shot to our part of the world.
We will still have to watch for additional tropical development behind Humberto…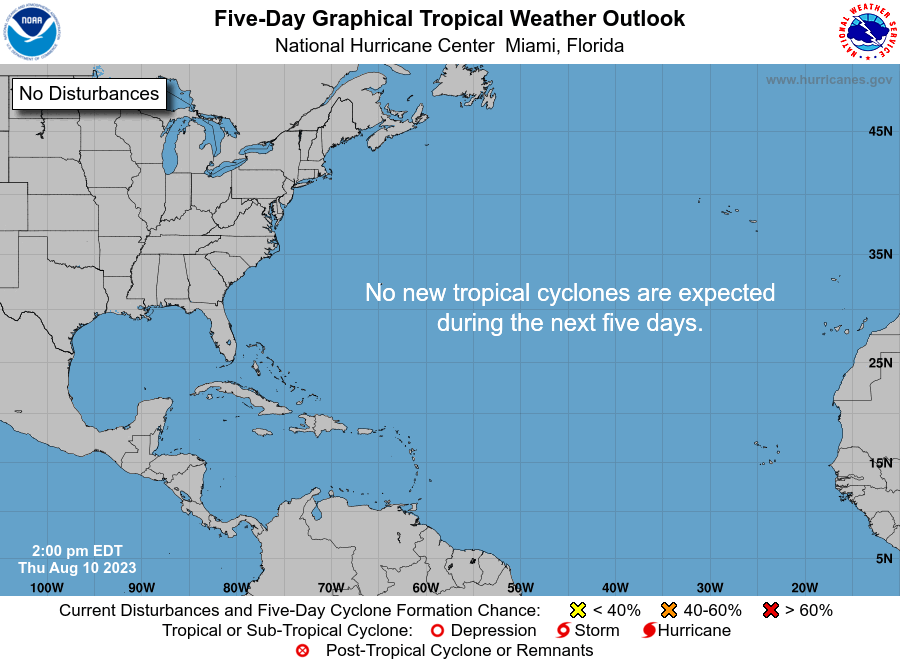 The behavior of those systems can play a role in shaping the overall pattern across North America over the next few weeks.
I'll get into the hot September talk and what it means for fall and winter with my next update. Make it a great day and take care.
---