Good Tuesday, everyone. Here's hoping this update finds you guys doing well in life. The weather of late has been a little ugly, and there is some more ugly to go through in the coming days. That said, things in the temperature department are looking much, much better! 🙂
Scattered showers and storms will roll across the start from northwest to southeast today. This is along and north of a warm front draped across Kentucky. The best chance for these storms is across the central and east, where some heavy rain totals may show up. We will need to watch that to see if we get repeat storms moving over the same areas.
Outside of the storms, temps can hit the low 80s south of the warm front.
Track away…
Scattered showers and storms will continue over the next few days, and a few of them can be on the strong side. Temps will range from the low 70s in the north to the low 80s in the south and west.
Low pressure then moves through here on Friday with more of a general rain. The rain numbers through Friday have some pretty good totals…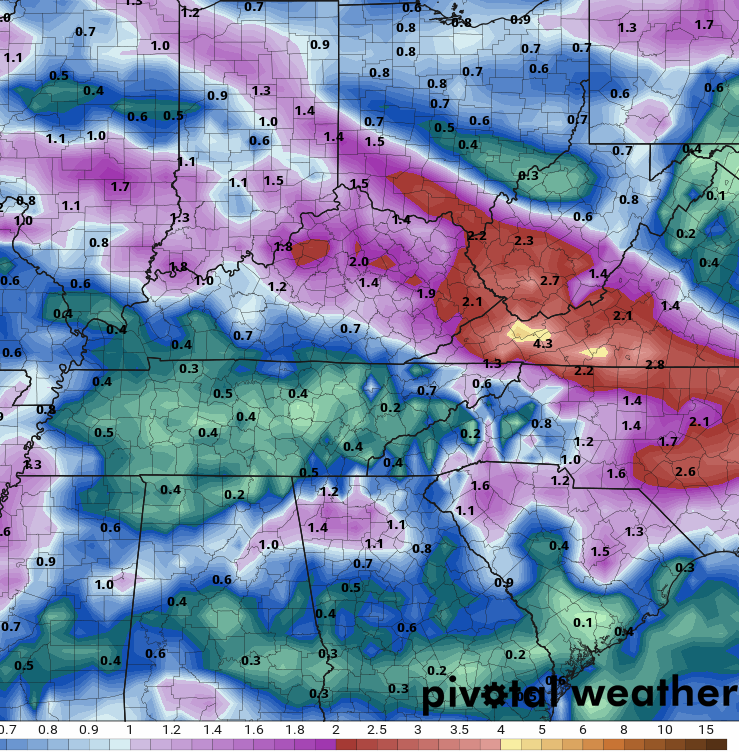 Winds look gusty on Friday  with cooler temps…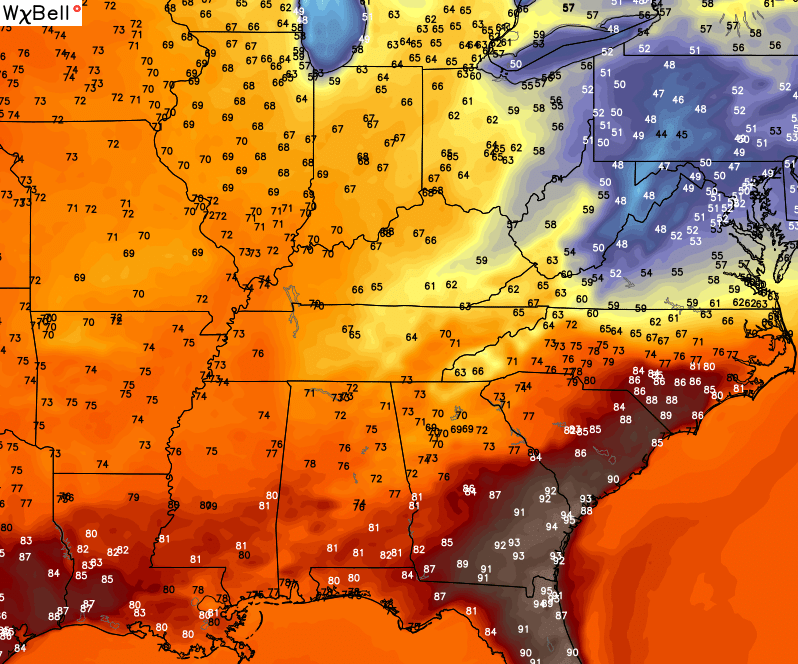 As of now, the trend is toward a warmer weekend. That's especially good news for all the moms out there as temps may return to the 70s.
The pattern is showing signs of trying to turn warm again next week…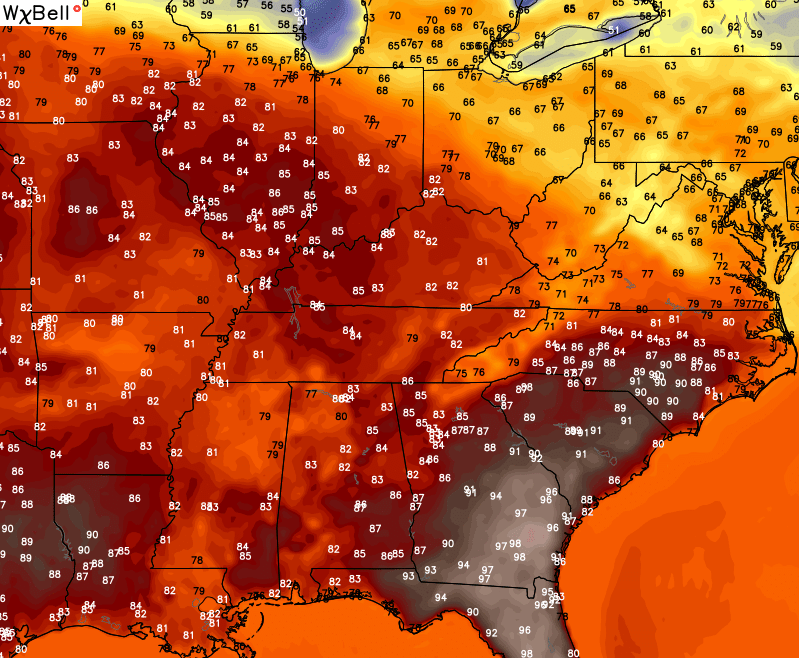 Here's hoping this works out, because the recent cool weather is awful. I hate cool shots in the spring and warm shots in the winter. 😉
Have a great day and take care.