Good Tuesday, everyone. We have better weather blowing in today, but all weather eyes are on the end of the week and weekend. That's when we could be facing a significant heavy rain event unfolding across our part of the world.
This potential comes from a tropical system from the Gulf getting hooked up with a slow moving front across the Ohio Valley.
Before all that gets in here, we have a nice day today. Enjoy it because temps will take off again for Wednesday and Thursday. There is a chance for a few storms to go up during this time.
It's late Thursday into Friday that we have to be on guard for the gulf system potentially impacting our region.
What's the latest on this system? Here ya go…
The computer models are all in agreement on bringing the remnants into our region, interacting with a cold front dropping in from the northwest. That's a combination, if it happens, that should be sounding alarm bells to forecasters from the lower Ohio Valley into the Tennessee Valley.
Here's the GFS…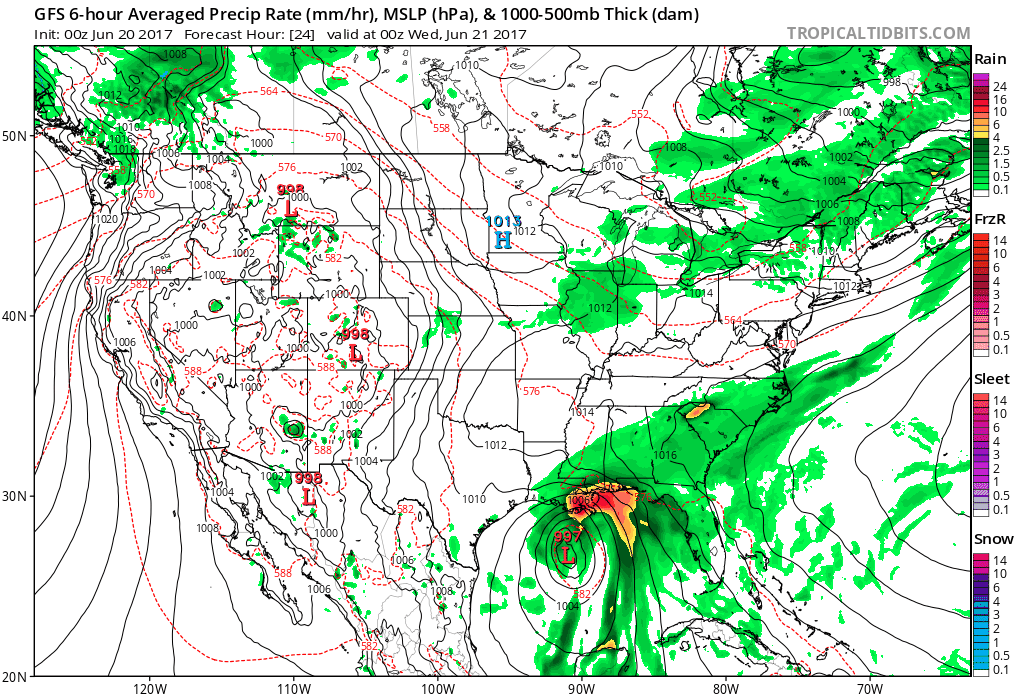 The Canadian…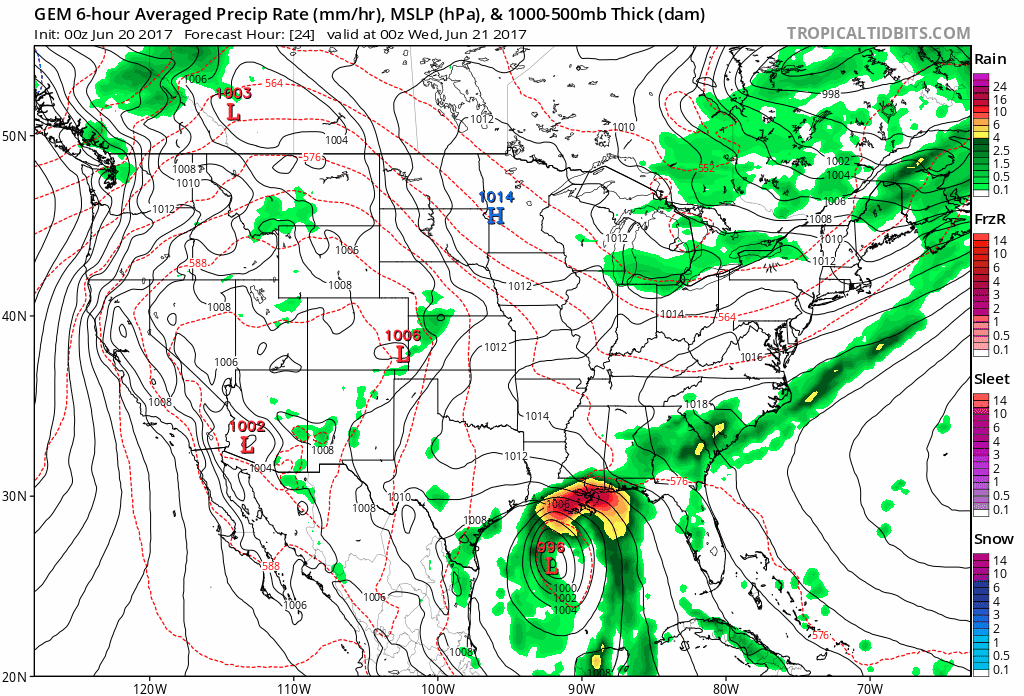 The Canadian rainfall totals are absolutely off the charts…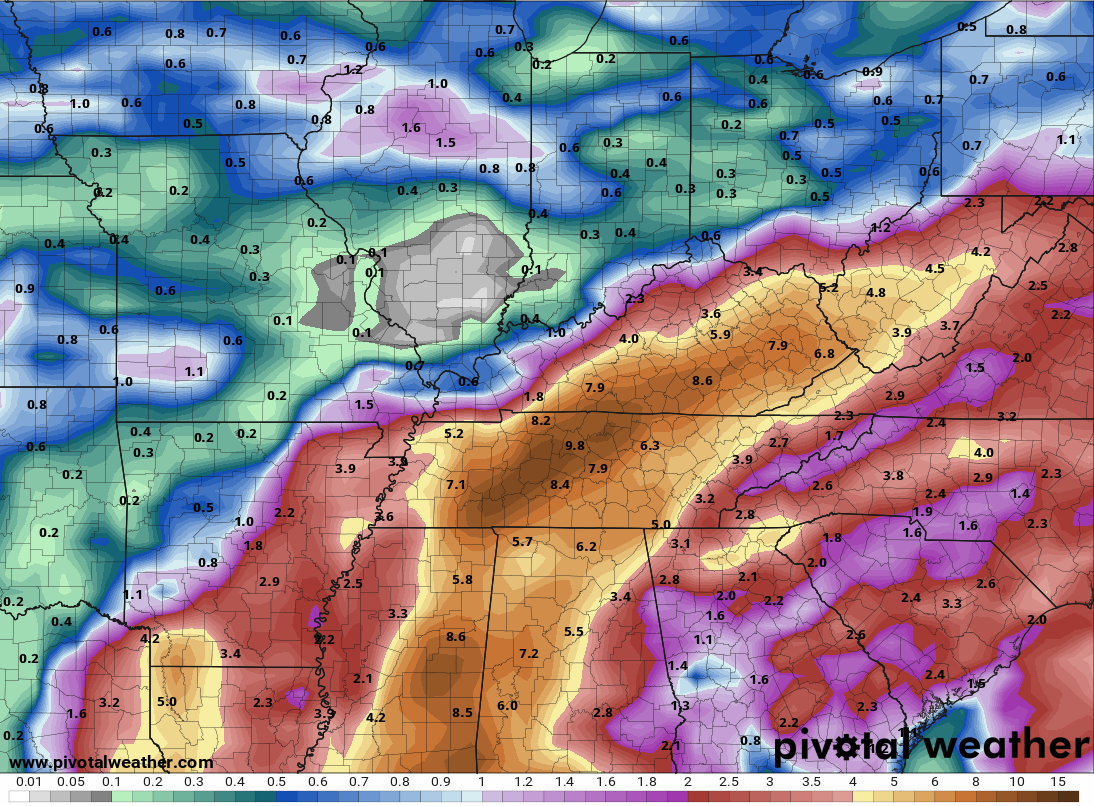 Unfortunately, the European Model isn't too dissimilar…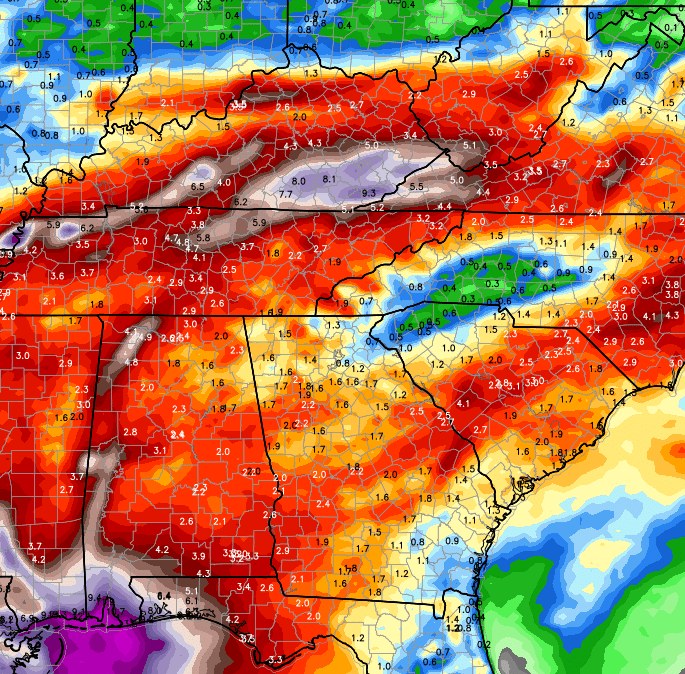 The 18z GFS also had similar numbers…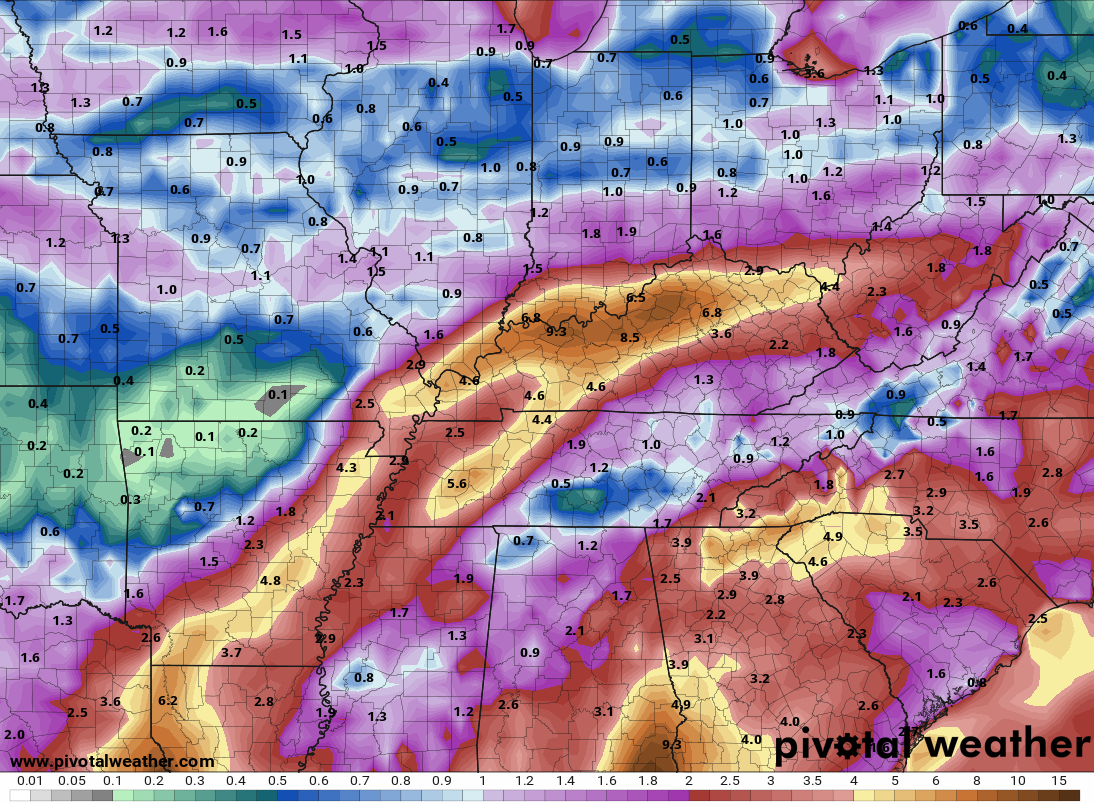 The 0z run backed off somewhat, but still had some big numbers…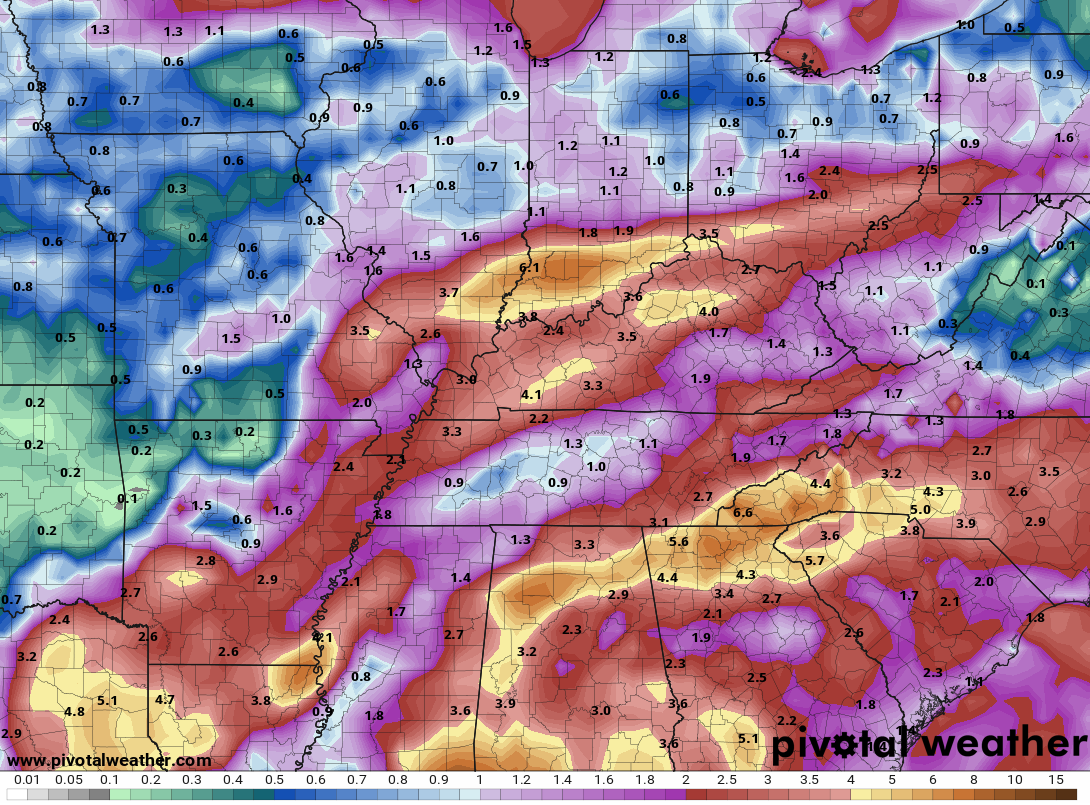 Nothing good comes of cold fronts meeting up with the leftovers of a tropical system. Nothing! We really need to monitor this very closely in the coming days. Hopefully we can get the front and the tropical system to miss the connection.
The troughs digging in behind this system are pretty incredible for this time of year. The 540 thickness line into Wisconsin at the end of June???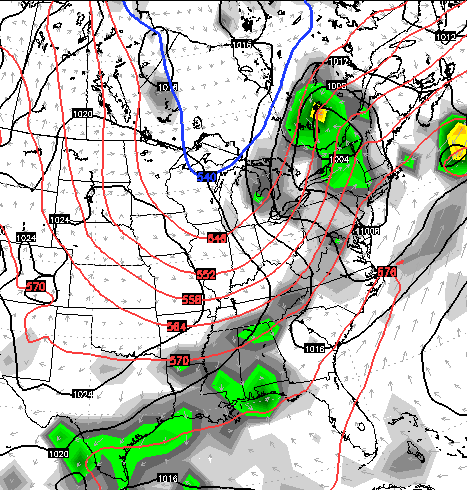 I've been studying weather since I was old enough to read and I cannot remember seeing a forecast map with the 540 thickness line that far south in the summertime.
This may give us an extended run of highs in the 70s. Wow.
Make it a great day and take care.