Good Sunday to one and all. We're putting the wraps of a flat out awesome weather weekend here in the bluegrass state. If this weekend is a taste of September, next weekend may look and feel more like October. This is one heck of a pattern taking shape and it is basically a fall setup.
July leaves us on Monday and it does so on a quiet and cooler than normal note. That slightly cooler than normal air is with us for day one of August on Tuesday, but the real deal cool is on the way by the end of the week into next weekend.
Before we get to the cool, a nice shot of rain looks likely, with the first rounds coming on Wednesday. That action then increase by Thursday…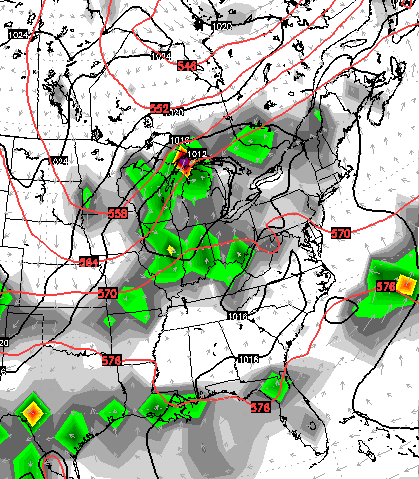 That will help keep temps below normal, even ahead of the front diving in here on Friday. That will be accompanied by rounds of showers and some thunder. The European…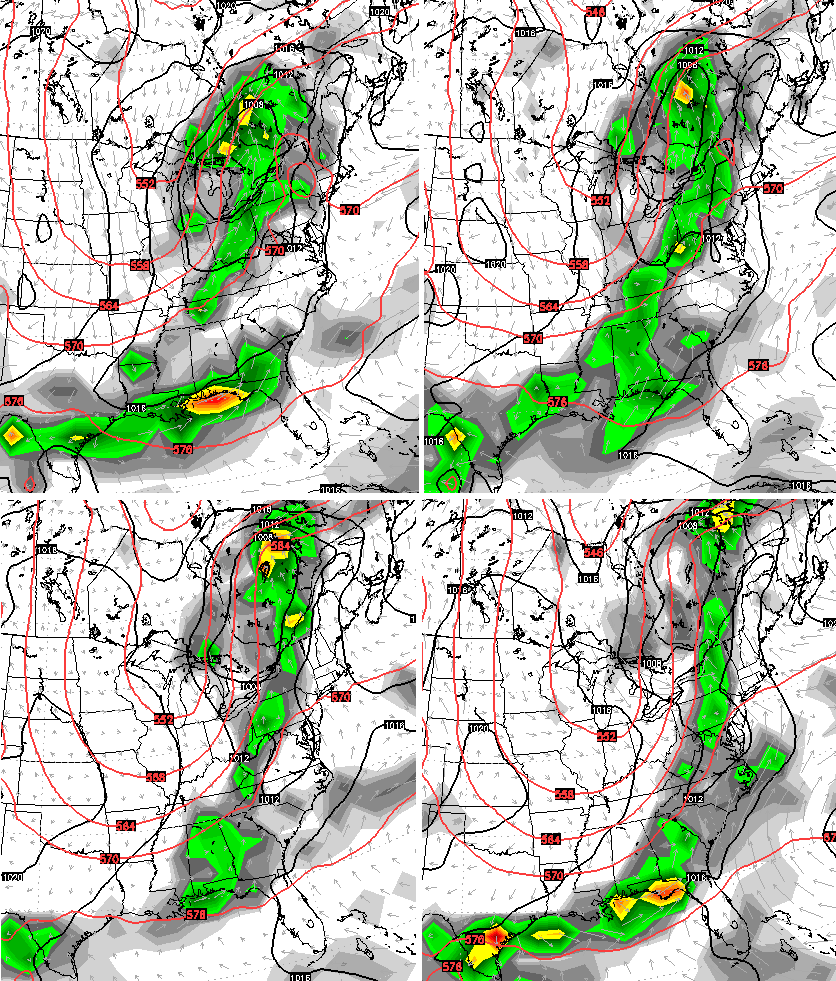 This is being pushed by one of the deepest looking troughs I can recall on a computer model for this time of year. Again, here's the European…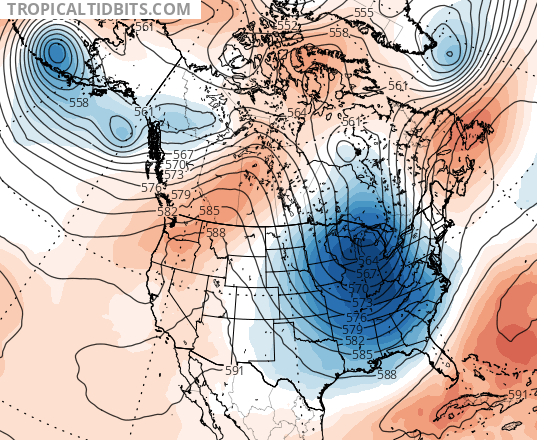 The GFS is in 100% agreement. Here are the rains…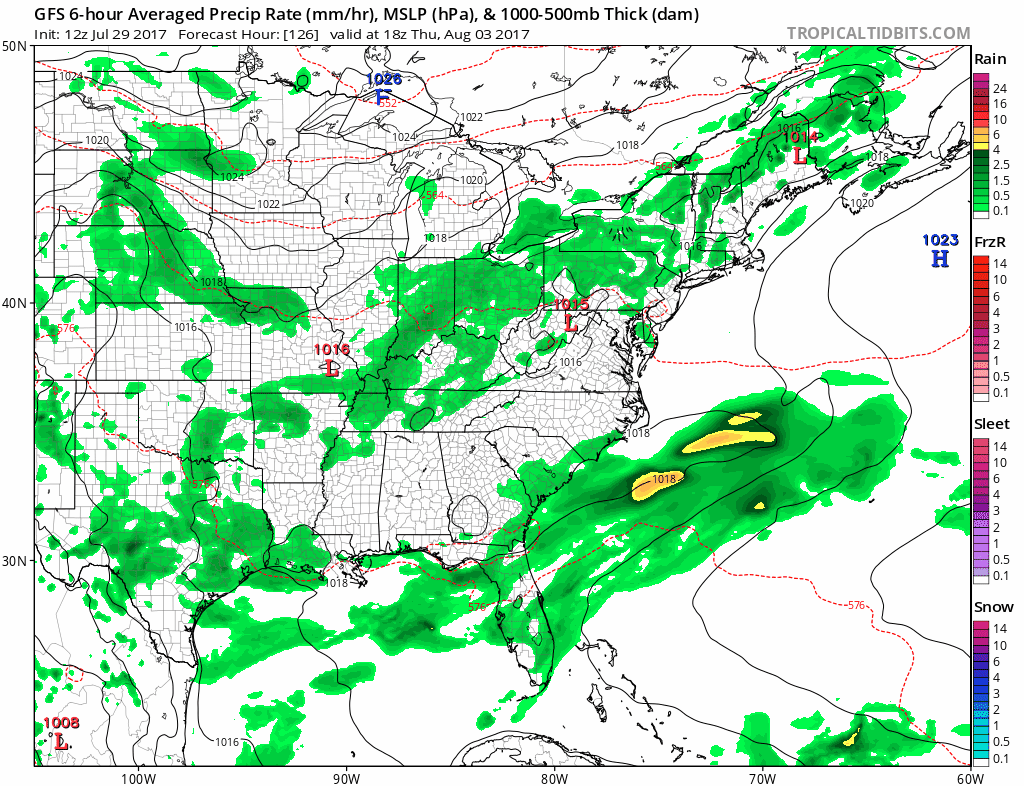 And the temps that go WAY, WAY below normal…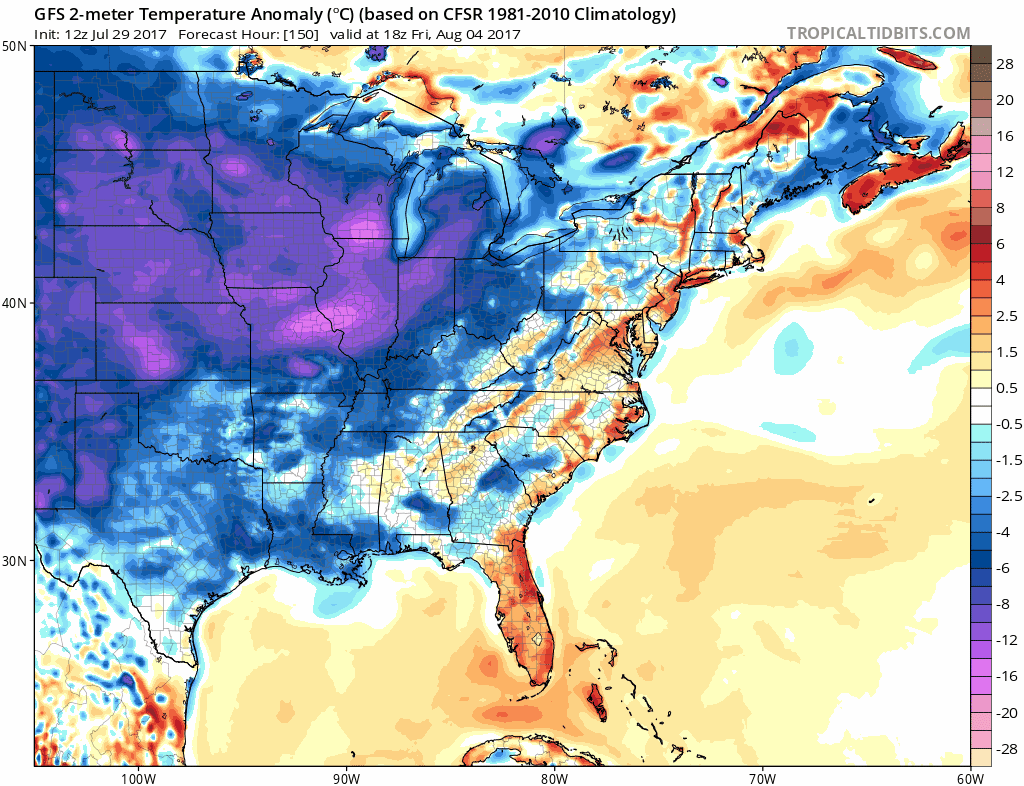 The Canadian isn't going to be left out, since Canada will be supplying us with the cool air…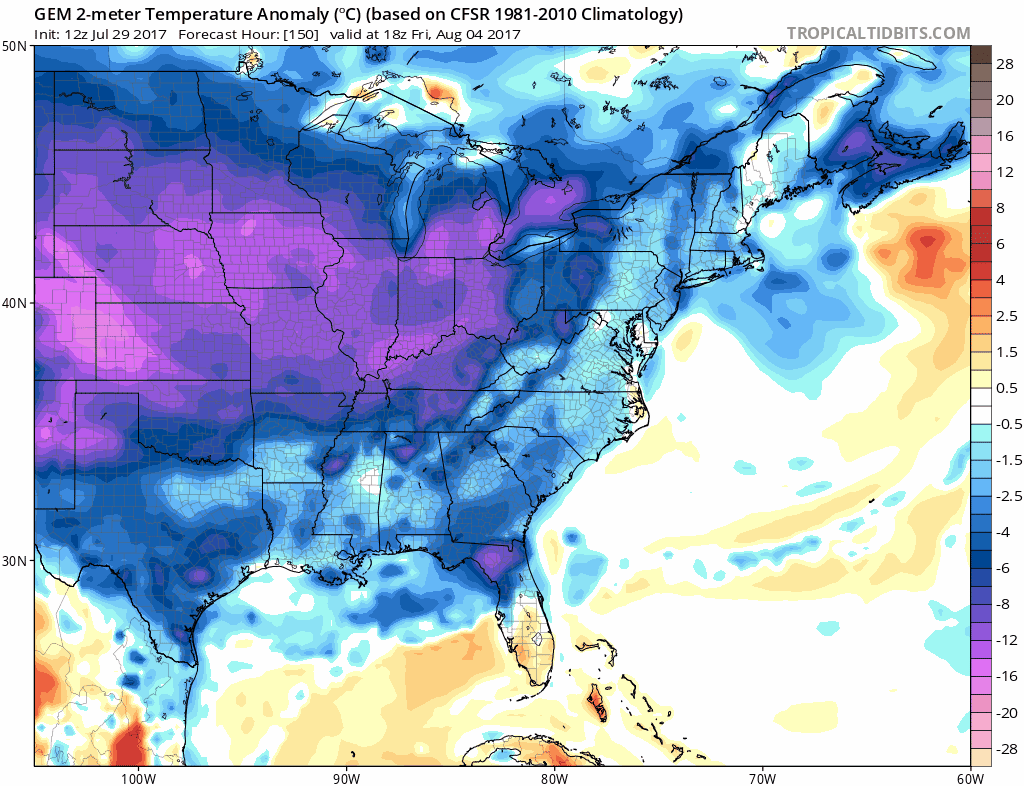 Folks.. Summer had better try go put up some kind of a fight, or fall will settle in early this year.
Have a great day and take care.