Good Friday to one and all. We continue with a gorgeous stretch of October weather here in early September. While we enjoy the good stuff, folks across Florida are preparing for a devastating hit from Hurricane Irma. This storm has a chance to impact our weather early next week.
We know the weather around here is nice, so there's really no reason to go into it very much. Just enjoy it.
Irma continues to push into the Bahamas today…
The forecast track from the National Hurricane Center is a worst case scenario for Florida and brings this thing toward Kentucky…
Given the record water temps in the Bahamas and near Miami, I would not be surprised to see Irma come in as a Cat 5.
The latest GFS model holds with earlier runs and shows the impact on Kentucky…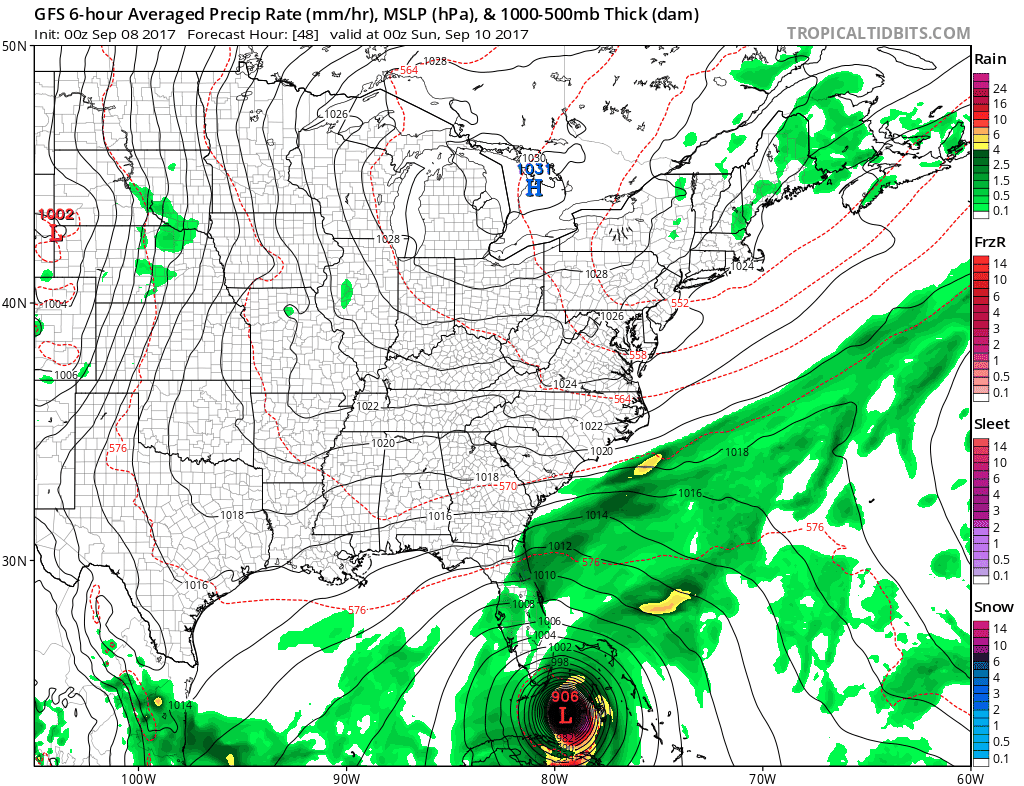 The Canadian is VERY similar…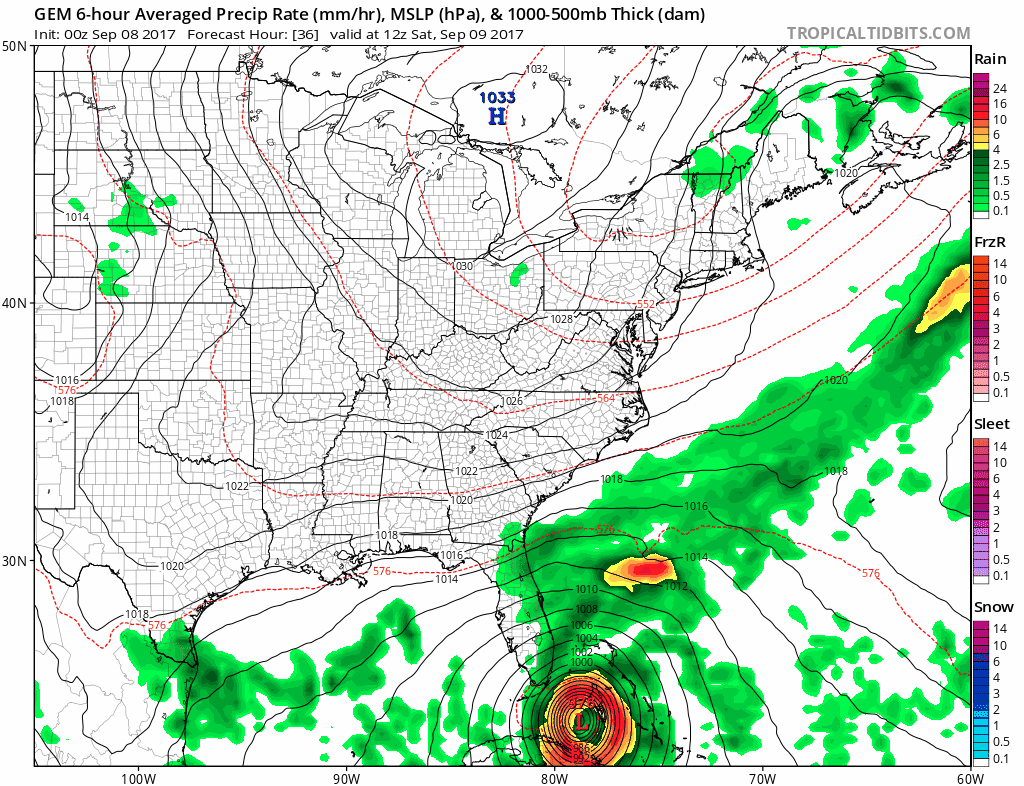 The latest Hurricane Models are tightly clustered on a similar scenario playing out…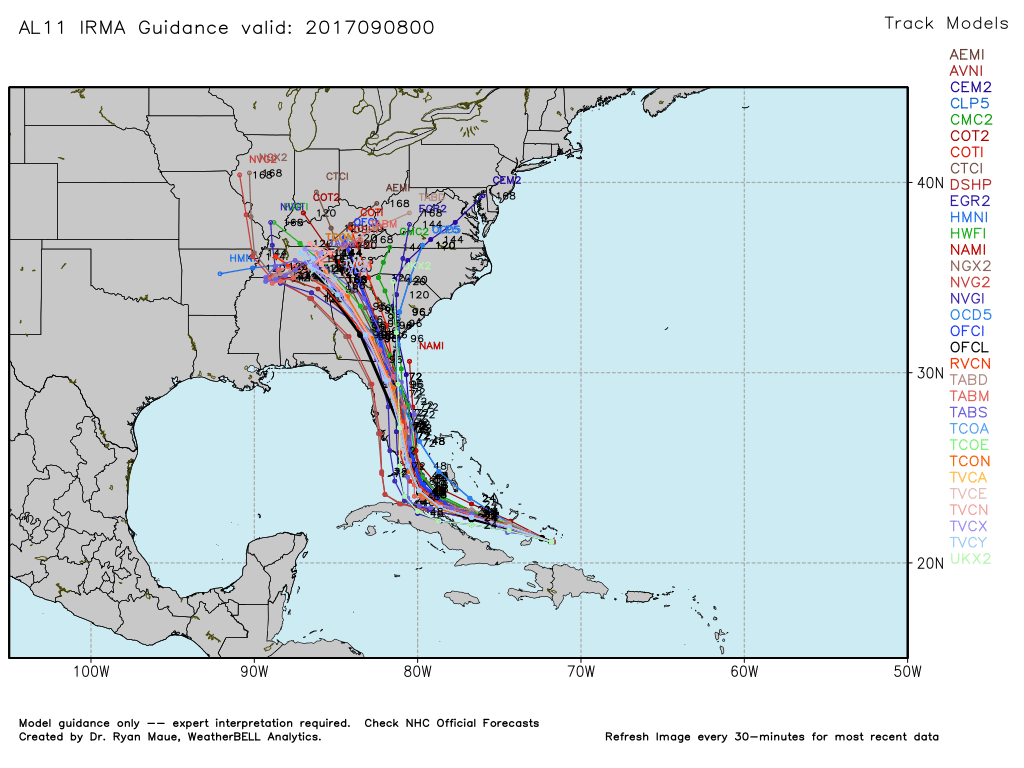 It goes without saying that this will likely cause major destruction across Florida. The Miami area looks to be in serious trouble, perhaps taking the brunt of the storm surge and highest winds.
Hurricane force winds may engulf the entire Florida peninsula from south to north Saturday into Sunday. We may see hurricane force winds deep into Georgia and South Carolina. Tropical storm force wind gusts may come all the way into Tennessee and southern Kentucky.
The prime time for impact on Kentucky comes Monday night and Tuesday. Bands of heavy rain and storms will likely work through here, but the rain shouldn't come close to producing what Harvey did here. Winds may be greater, and that's something for us to watch as we get closer.
What's left of Irma will then weaken over us Wednesday into Thursday.
I will have another update later today, so check back. Have a good one and take care.