Good Saturday, everyone. It's the final weekend of what has been a very wimpy summer, but mother nature is giving us one final surge of real warmth. These surges have been in short supply over the past several months, but this one will carry us through the next week or so.
With the surge in temps, comes an increase in storm chances, especially next week. That's when Jose will threaten the northeast, with additional tropical systems likely developing.
Temps out there today are generally upper 70s to low 80s in most areas. With a few clouds billowing up, I can't totally dismiss isolated showers or storms popping…
Our weather for the week ahead will feature highs in the 80s and lows in the 60s. There is a better chance for scattered storms going up, starting Monday.
Hurricane Jose continues to churn northeast of the Bahamas…
This storm continues to turn toward the north, with the potential for a more northwest movement early next week. Here's the latest NHC track…
The new GFS continues to threaten the northeast…
The Canadian continues to show a direct hit…
The tropical hits don't stop with Jose. We have a few more areas being watched well out in the Atlantic…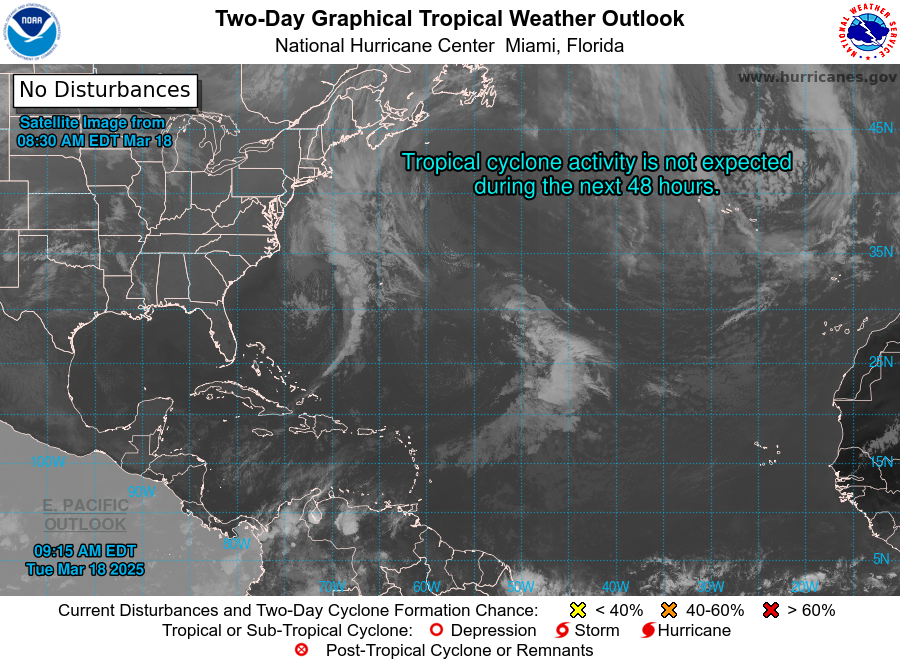 The Canadian Model has one of these storms threatening the southeast in a little more than a week from now…
The GFS shows a very similar scenario, then follows it up with another threat several days later…
We will see how all this tropical action impacts the overall pattern, but it looks like the last week of September turns cool again, with an outside chance at an early season frost as we get ready to flip the calendar.
Have a great Saturday and take care.