Good Tuesday to one and all.  We have a gorgeous fall week underway, with a chill in the air and sun in our sky. This nice pattern carries us into the start of the weekend, but changes start to show up after that. It's a pattern that is threatening to take on an early winter look to end October.
Our Tuesday starts with a touch of frost out there, especially in the colder valleys. Afternoon temps reach the low and middle 60s.
Wednesday looks similar, with a bit of a warm up following that from Thursday through Saturday. Highs from 70-75 look common as we keep the sunshine.
Things begin to change quickly on Sunday as showers and thunderstorms work in from west to east. This is ahead of a healthy system that takes us into Monday…

Temps will take a huge drop as that system works through, but a follow up system delivers cold air by Tuesday…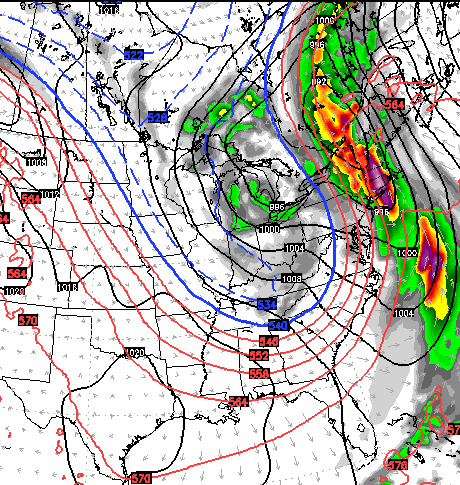 The European Model is spot on with that…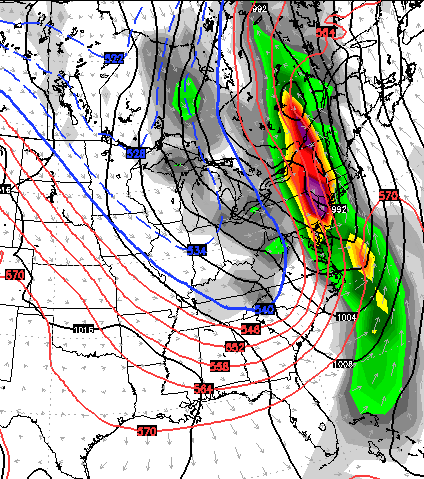 That's some real deal cold and could produce some flakes across the Appalachian Mountains. Here's the animated view from Sunday through Tuesday…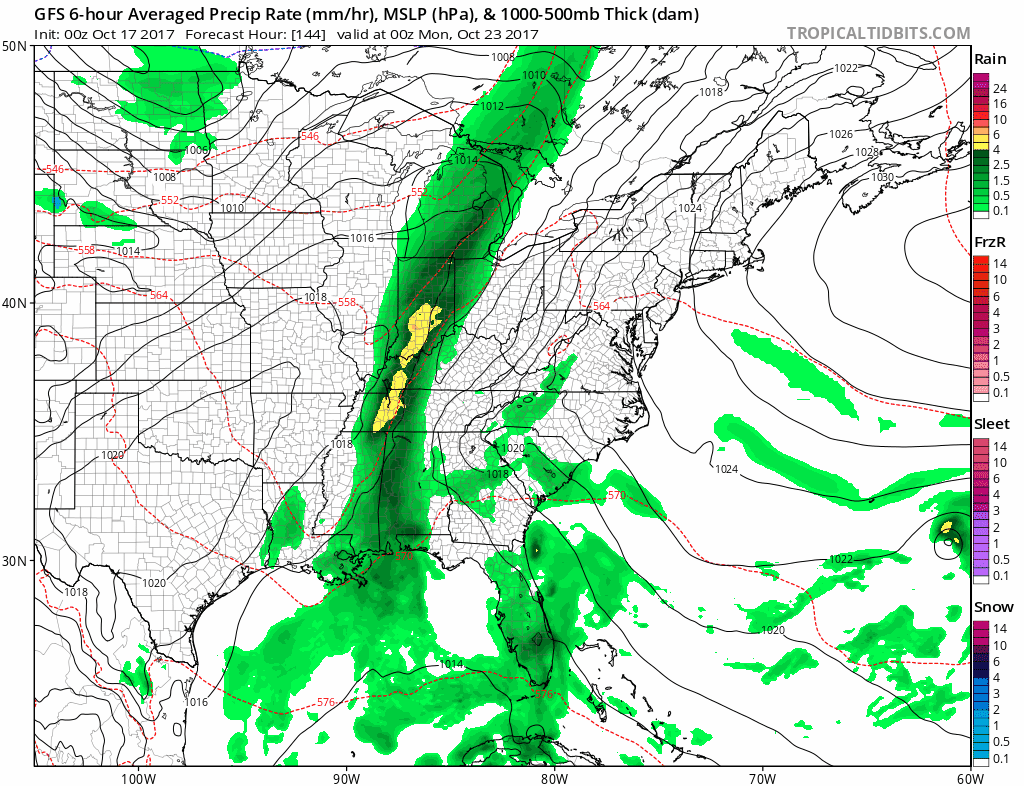 The GFS Ensembles are seeing the Appalachian Mountain flake potential at the same time…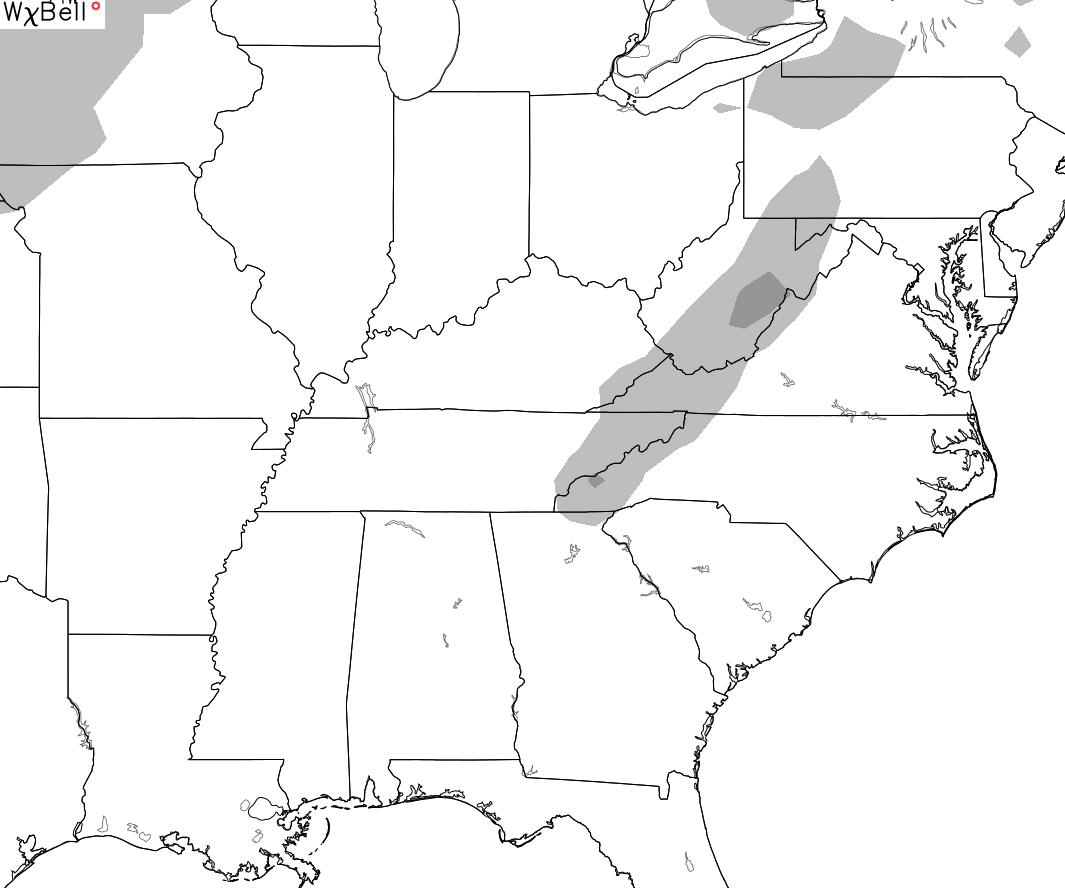 The setup following that will then feature a HUGE trough developing across the eastern half of the country. It's one that can deliver frigid temps by October standards and the potential for some tricks before Halloween. The GFS continues to show this scenario later next week into the following weekend…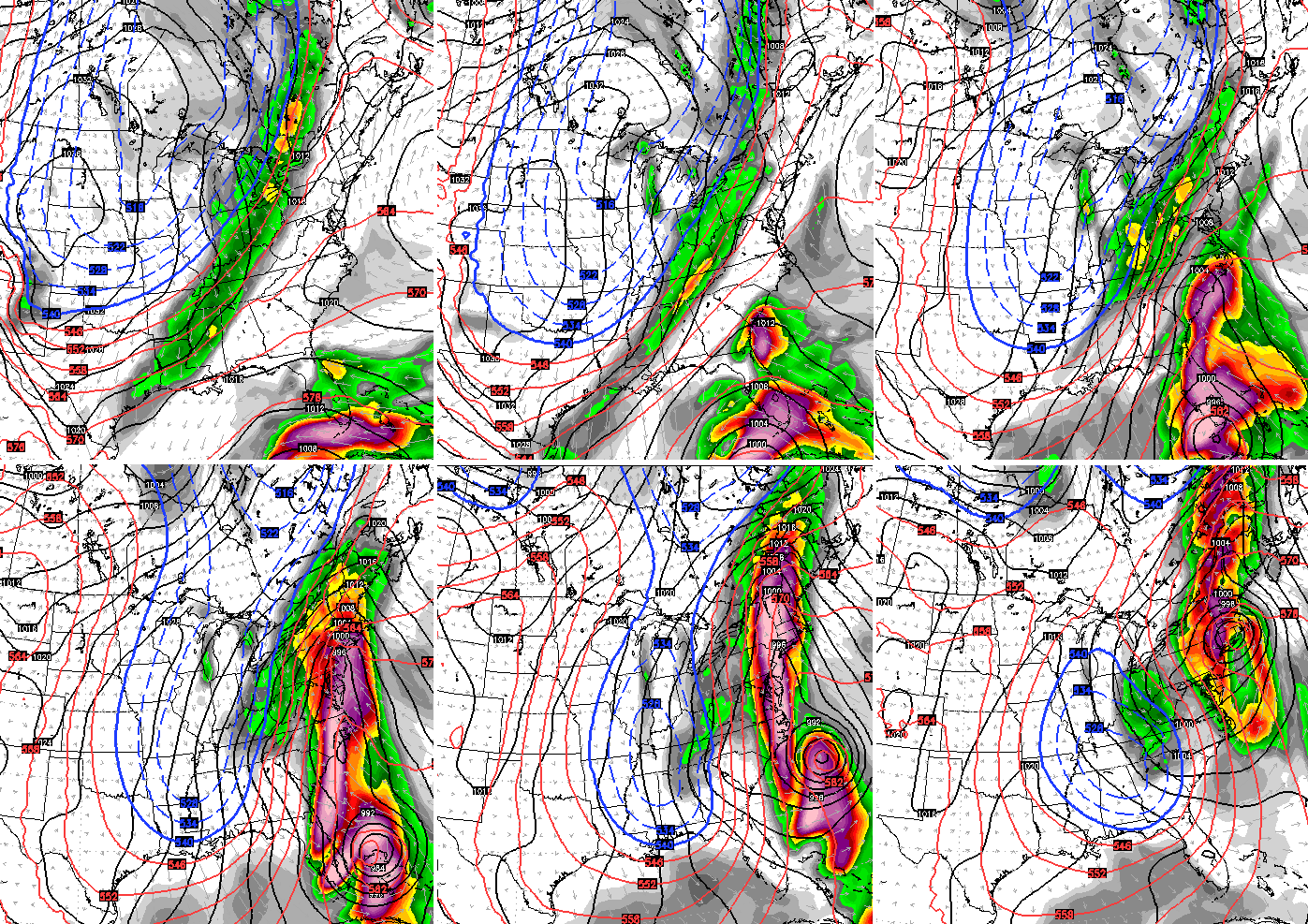 Here's the animated version of that same particular run…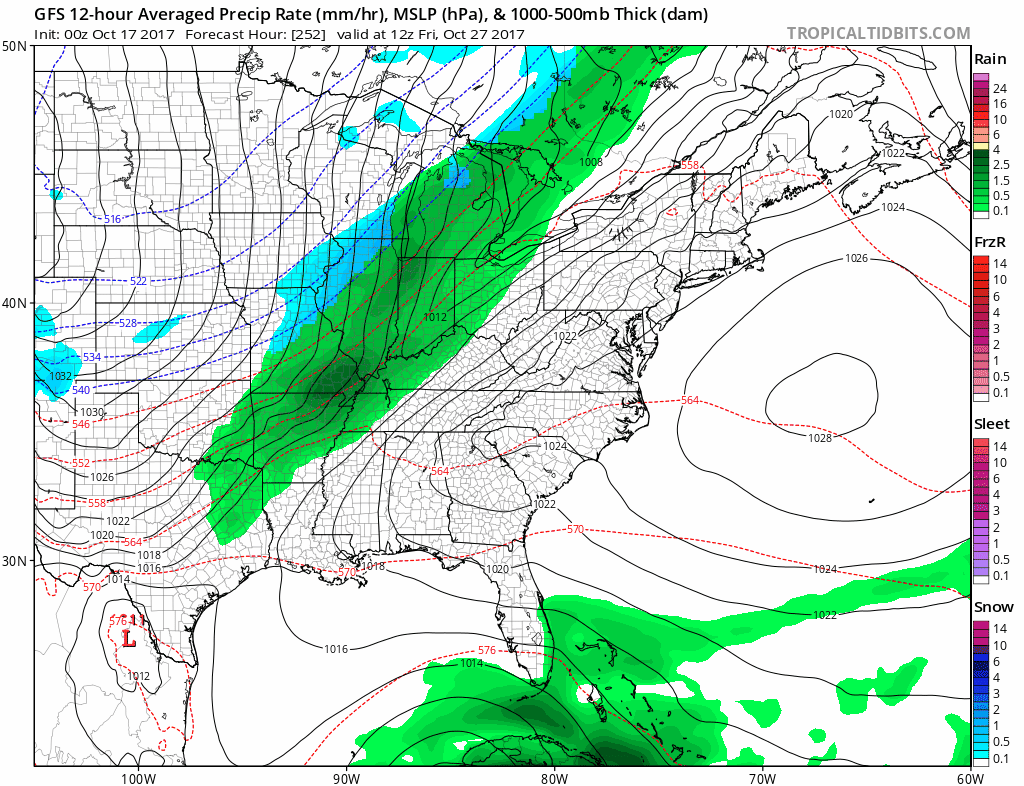 Now, I do not put a lot of stock in that "son of Sandy" solution being shown above. It's the overall setup that I'm trying to illustrate. The pattern is can go very cold, which could deliver some flakes to the Ohio Valley and Appalachian Mountains.
The GFS Ensembles continue to show the flakes potential from later next week into the following weekend…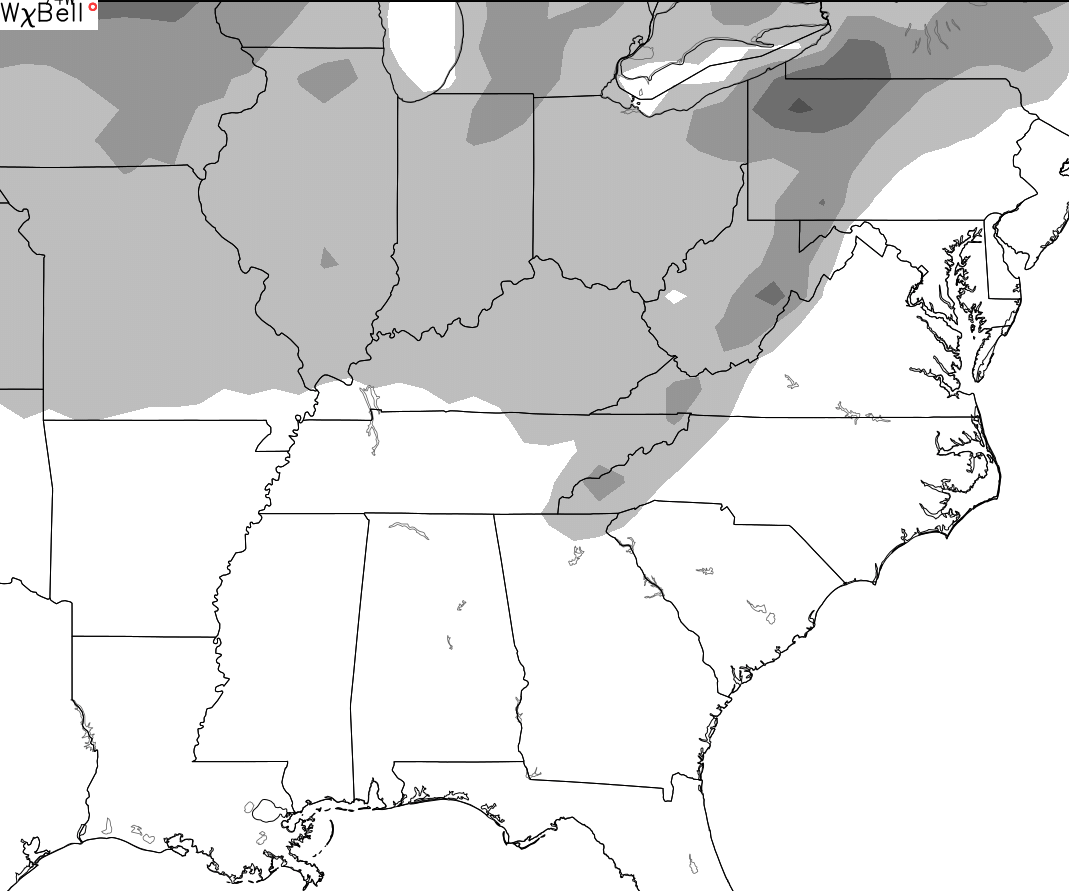 I've been talking more and more about a potential early start to winter. Many of my analogs have it and, obviously, we are seeing some of the medium range models seeing it. The seasonal models are also picking up on it. Check out the cold look into November on the CFS. These are 5 day averages…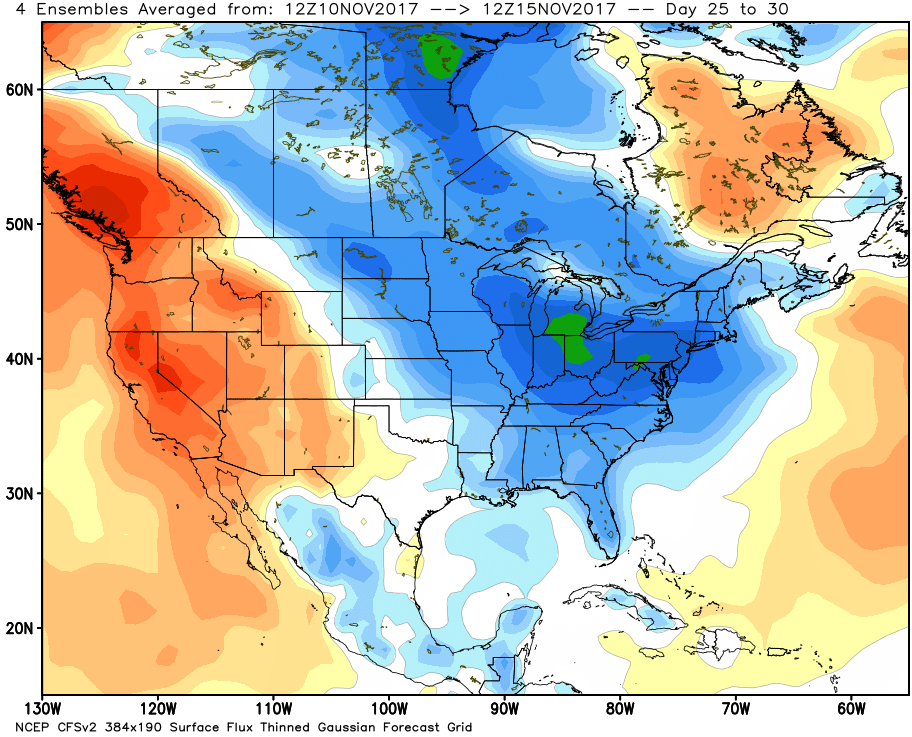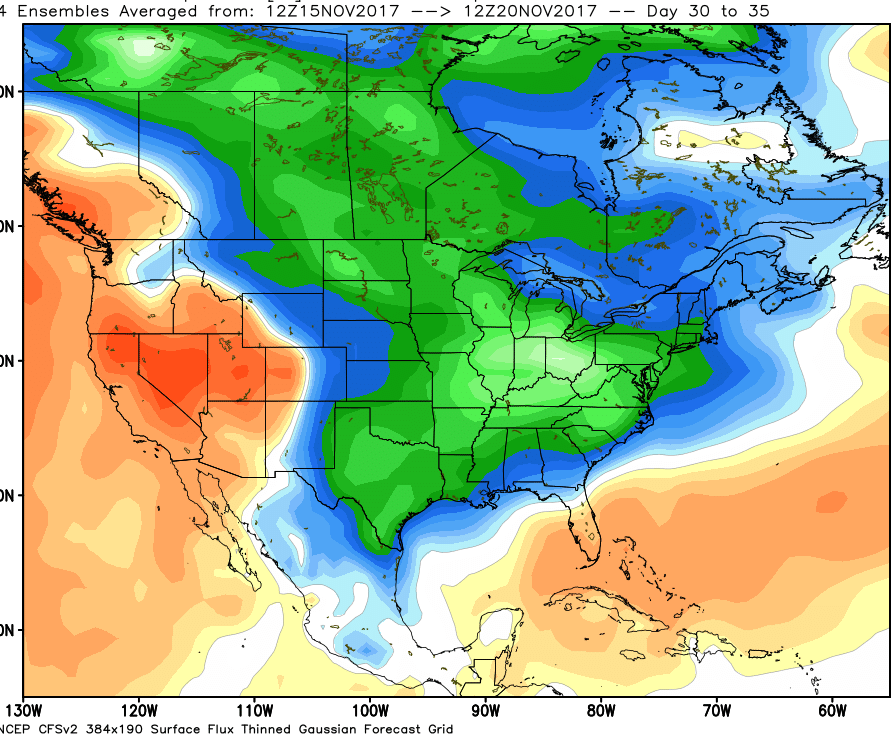 Make it a great day and take care.