Good evening, gang. Our big weather change is ready to blow into the bluegrass state over the next few days. This change will lead us into a nice winter setup that begins this week and kicks into high gear over the next few weeks.
I'm not going to totally rehash everything, but I want to touch on a few things flying under the weather radar. Our cold front arrives Monday night into Tuesday with showers and thunderstorms. Winds are going to be a big time player along and ahead of this front. Look at the wind gust forecast during this time…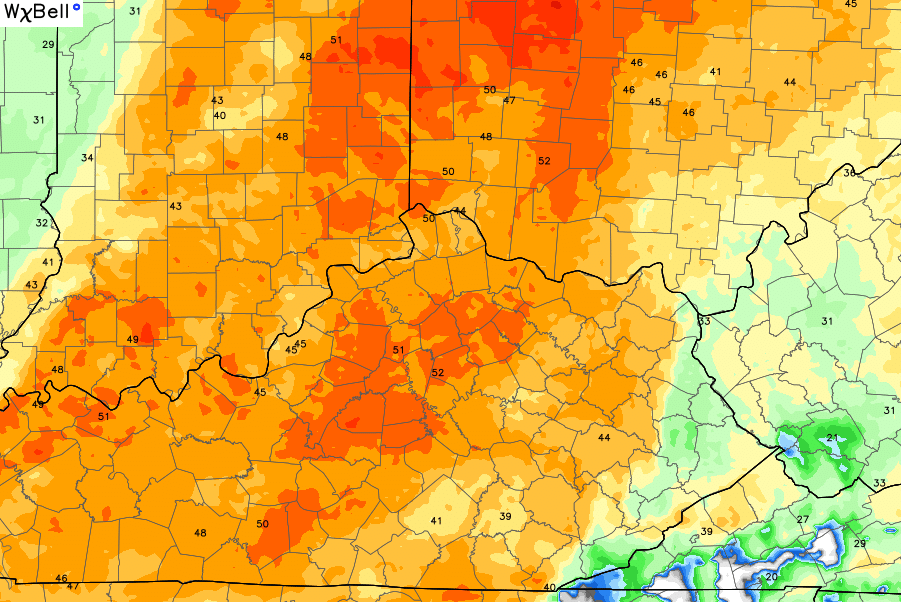 Wind gusts of 40mph will be common for many areas into the first half of Tuesday.
The cold air continues to try and catch the back edge of the rain shield across eastern Kentucky Tuesday night and very early Wednesday morning.
The NAM looks more realistic with this run…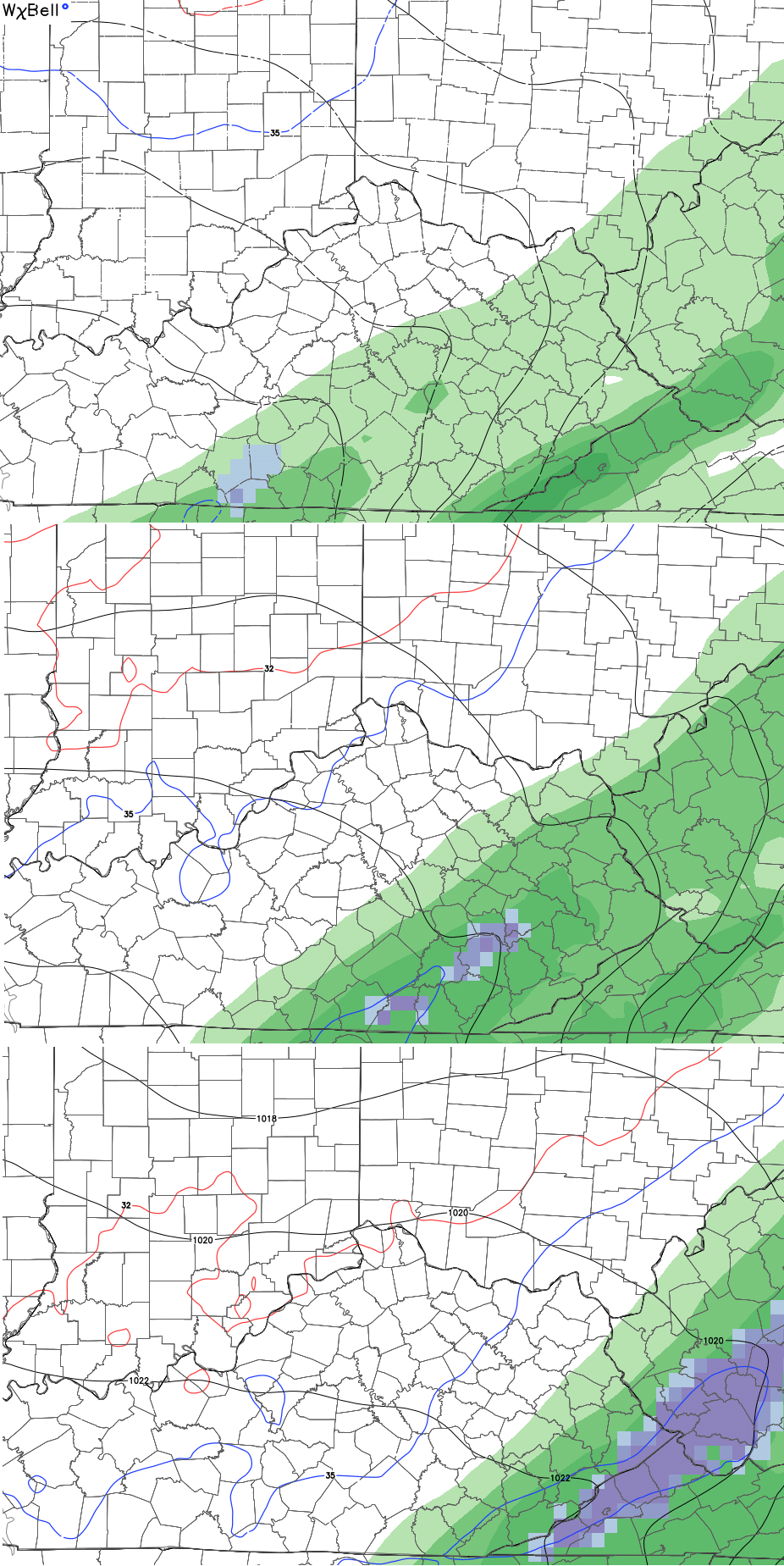 The GFS is also showing a few flakes flying in the southeast Tuesday night…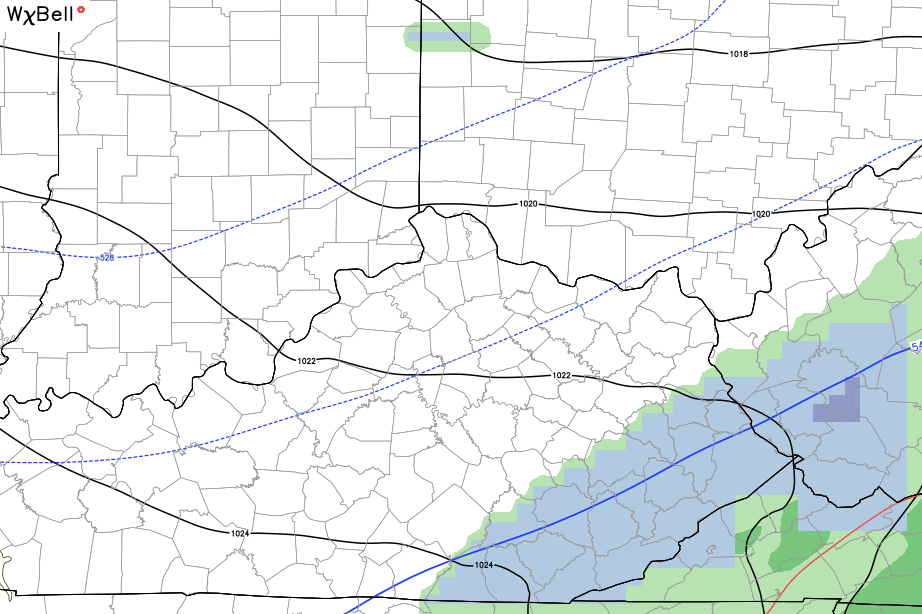 Northwesterly winds bring colder air in here Wednesday and Thursday, with the upper levels sending a lot of energy southward into our region from late Thursday through Saturday…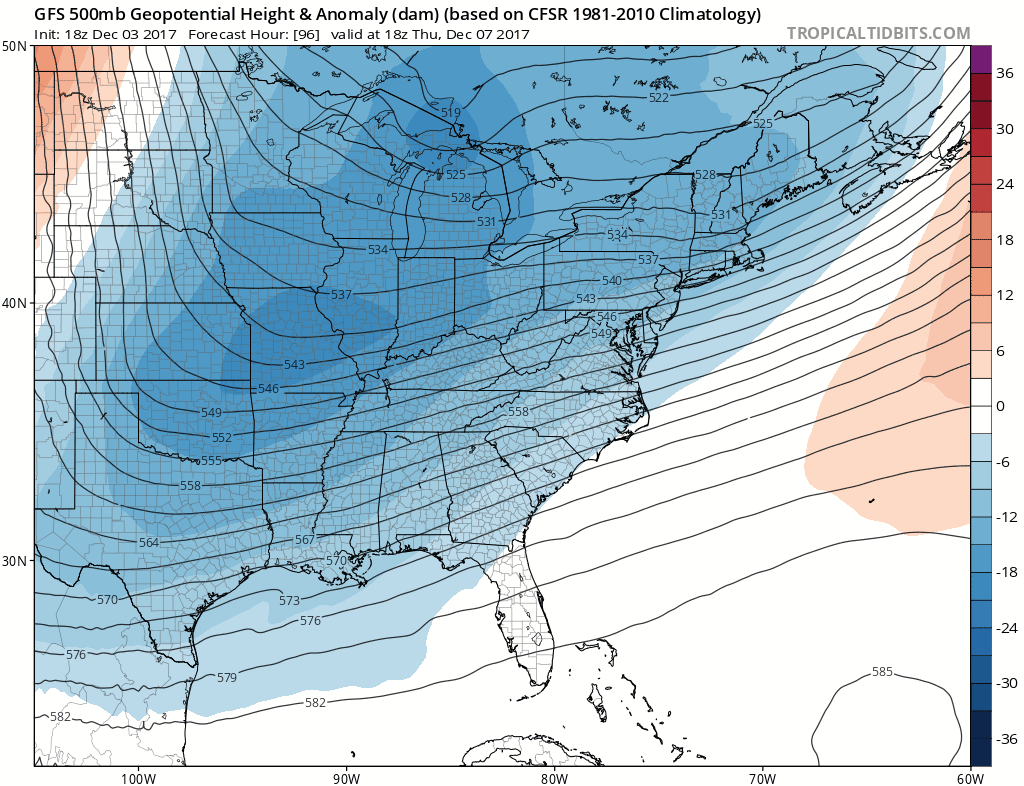 That brings our light accumulating snow potential with it, but the details are far from being known. All I can continue to say is, we have the chance to putt a little snow on the ground Friday and Saturday. Arctic air comes in behind that setup. Gusty winds will send out wind chill levels way down there.
Following that up will be another big dip shot of arctic air. This should also bring snow chances back to the region…
GFS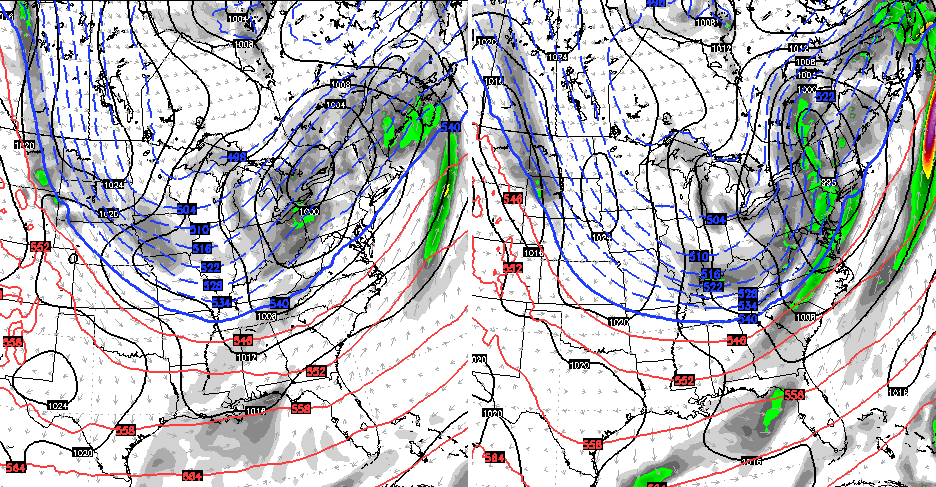 European

The cold shots are lined up to invade the eastern half of the country over the next few weeks. The Ensembles have not budged in showing this…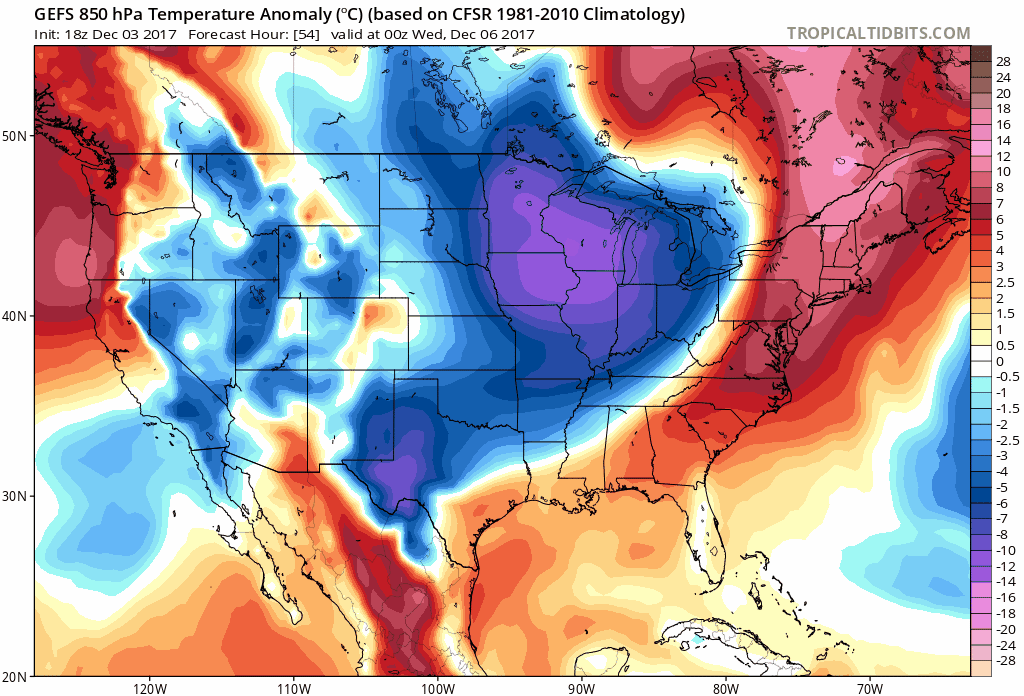 With the cold will come several chances for snow. The GFS Ensembles like the odds over the next few weeks…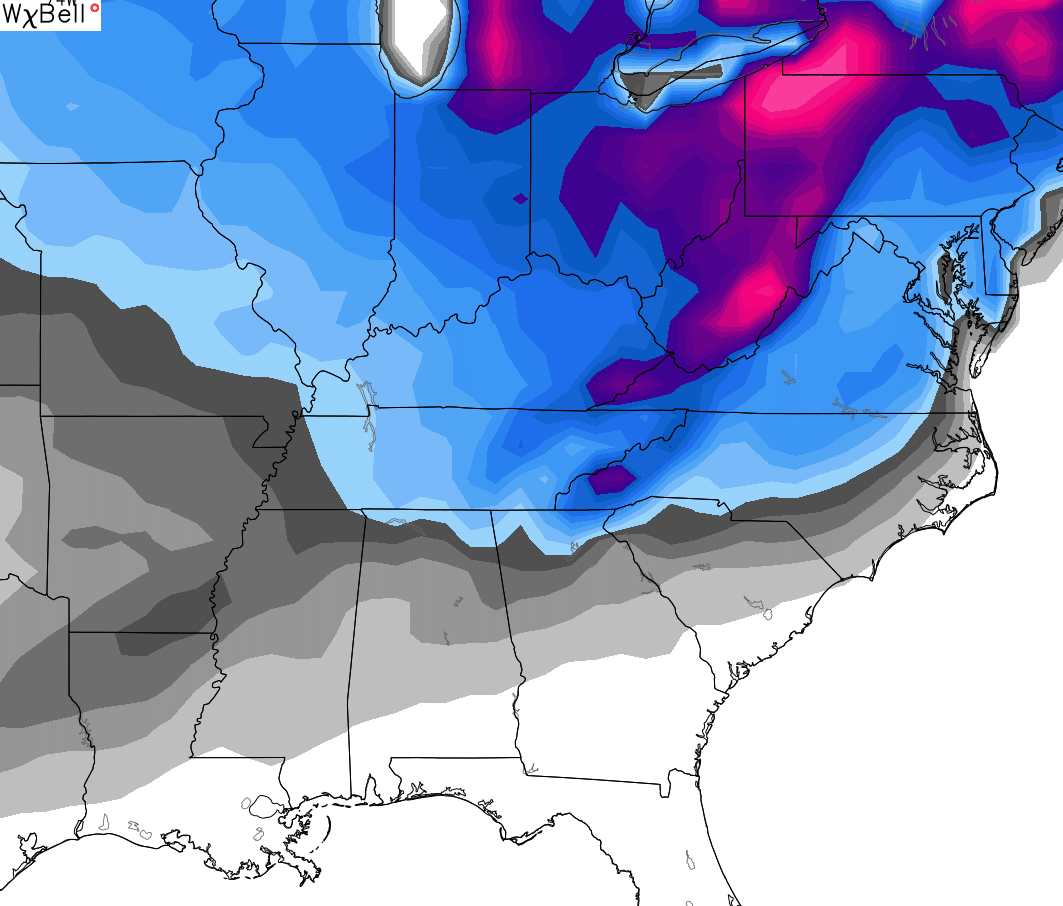 The above is the average of 21 different GFS Ensembles members, so that's pretty impressive. The Euro Ensembles have 51 members, and also has an impressive look…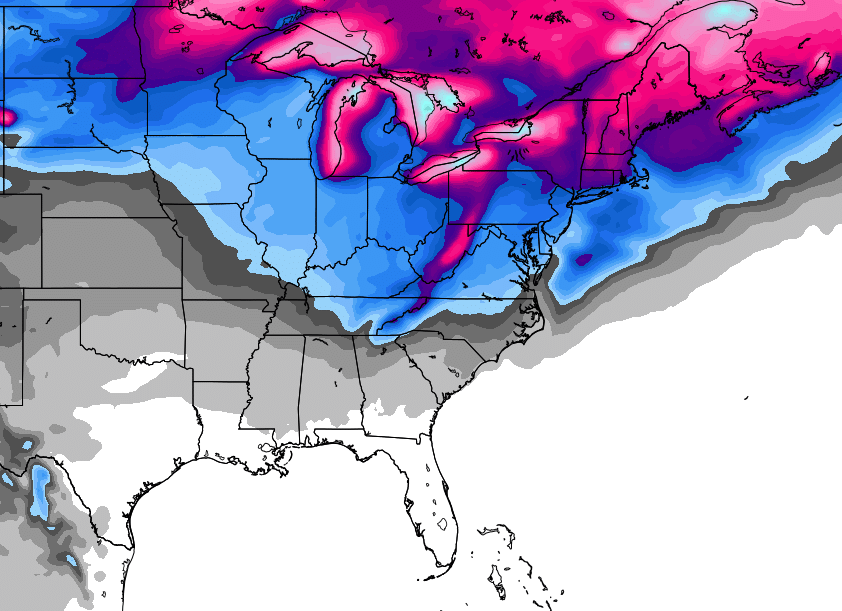 Once again, I want to reiterate the fact I'm talking about snow chances over the next few weeks. I cannot get any more specific than that. Each system will be handled on a case by case basis. Are you tired of hearing that, yet? 🙂
I will have another update later tonight. Enjoy the evening and take care.