Good afternoon, gang. We actually have a little bit of sun out there today, and that's going a long way to improving our cloudy attitudes of the past few days. As we look ahead, we find a super-duper setup, with a huge rain and wind maker, followed by the potential for some Christmas snows.
Before we get to Christmas weekend, we have our first rain maker hitting parts of the state on Wednesday. The southern half of the state should see most of the rain, with locally heavy amounts possible in a few spots…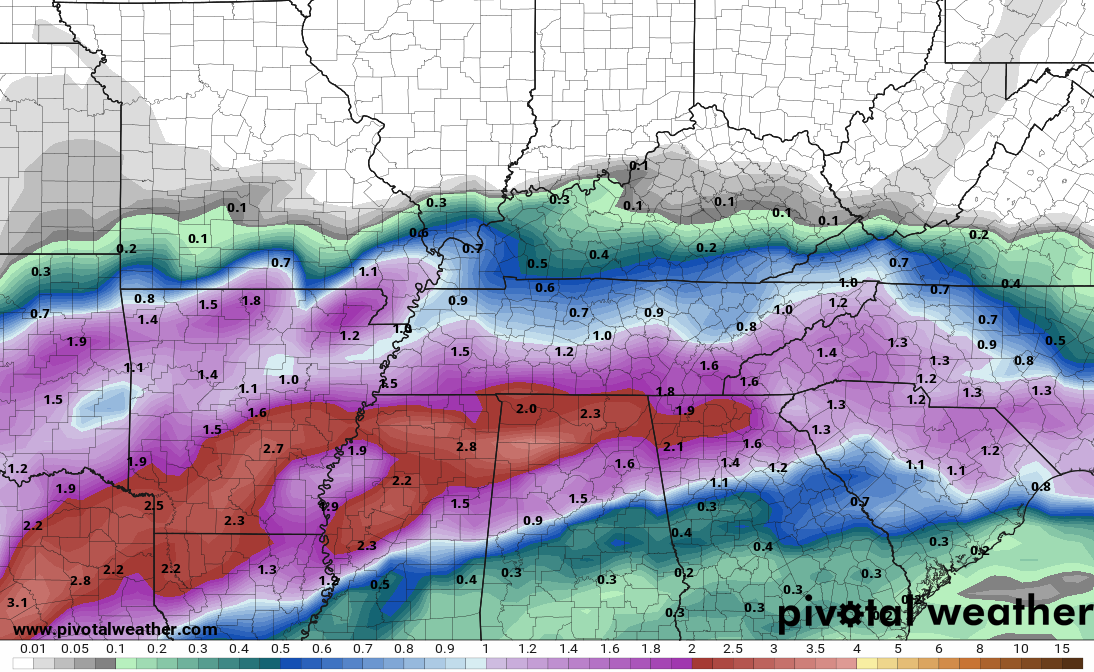 A few wet flakes will try and mix in on the far north and northeastern part of the rain, but it's not a big deal if that happens.
Thursday will see our skies dry up, so enjoy it. Things get very active Friday into early Saturday as our cold front moves in, with slow-moving storm system developing along it. This is going to be a big rain maker, especially central and western parts of the state, and could lead to a high water threat.
The GFS is slowly coming around to the heaviest rains targeting these areas…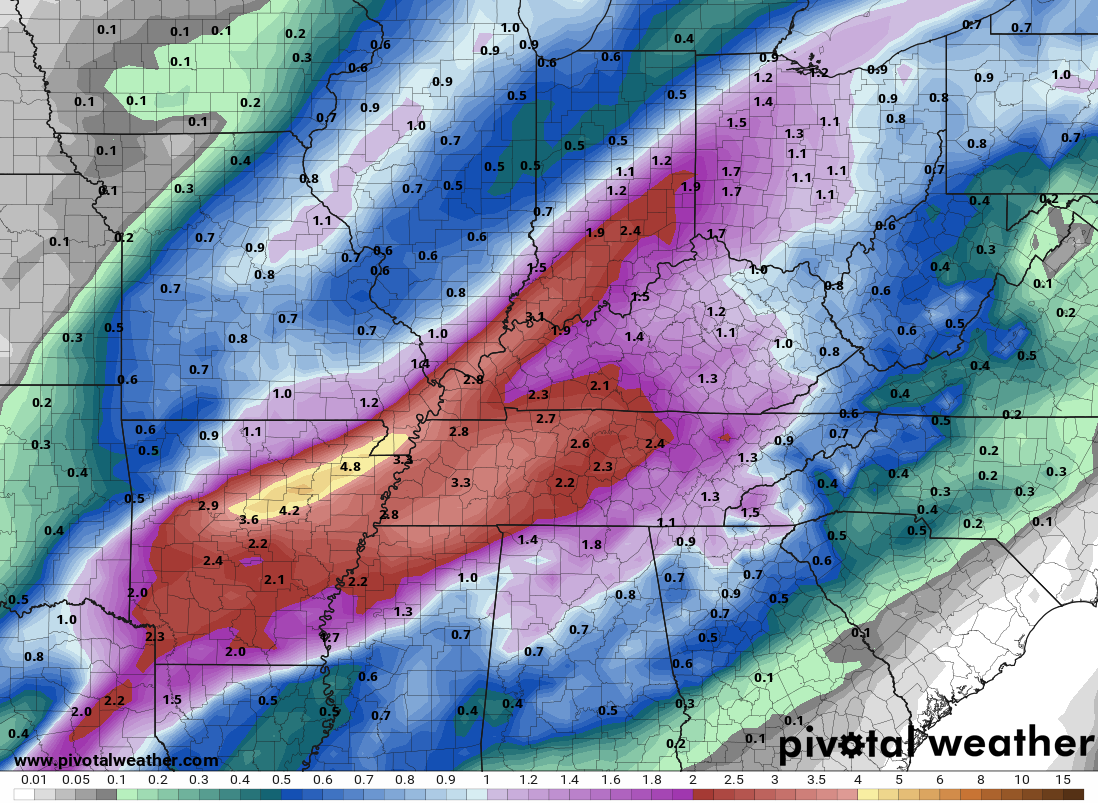 The Canadian is a lot juicier with the rain totals…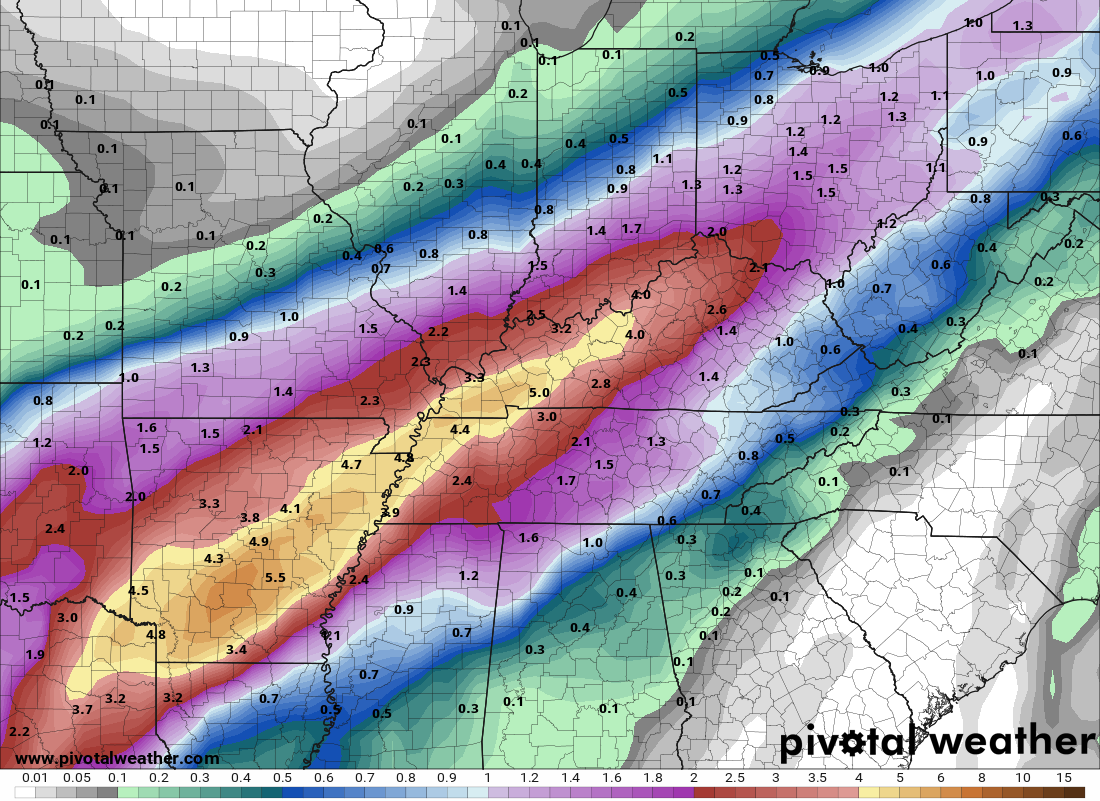 Some thunder is also possible Friday and Friday evening as temps spike toward 60 degrees. Winds will be very gusty and could become more of a player as we get closer.
Much colder air then crashes in as the front slams through here Saturday. That will try to switch the rain over to a mix or period of light snow…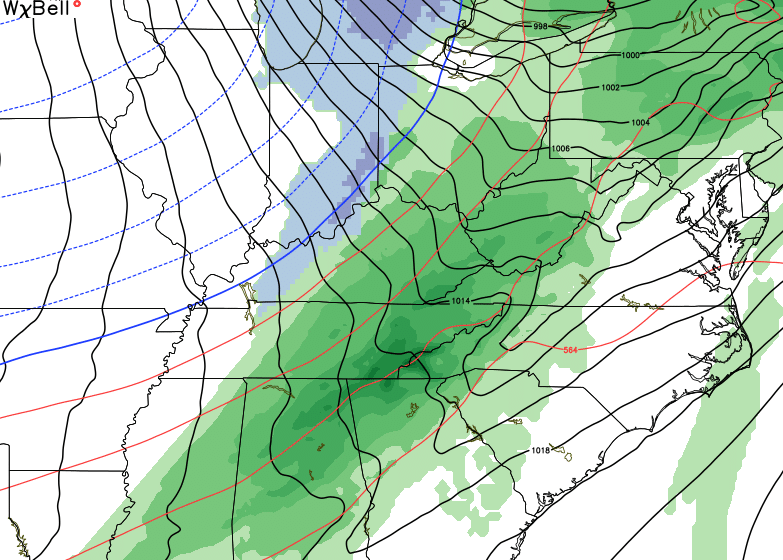 The front the slows down as it moves into the Appalachian Mountains, allowing for a wave or two of low pressure to develop along it. The models are still struggling with placement and strength of these lows, and that should continue for a few more days.
The Canadian Model continues to show a nice swath of Christmas eve and Christmas Day snow in our region…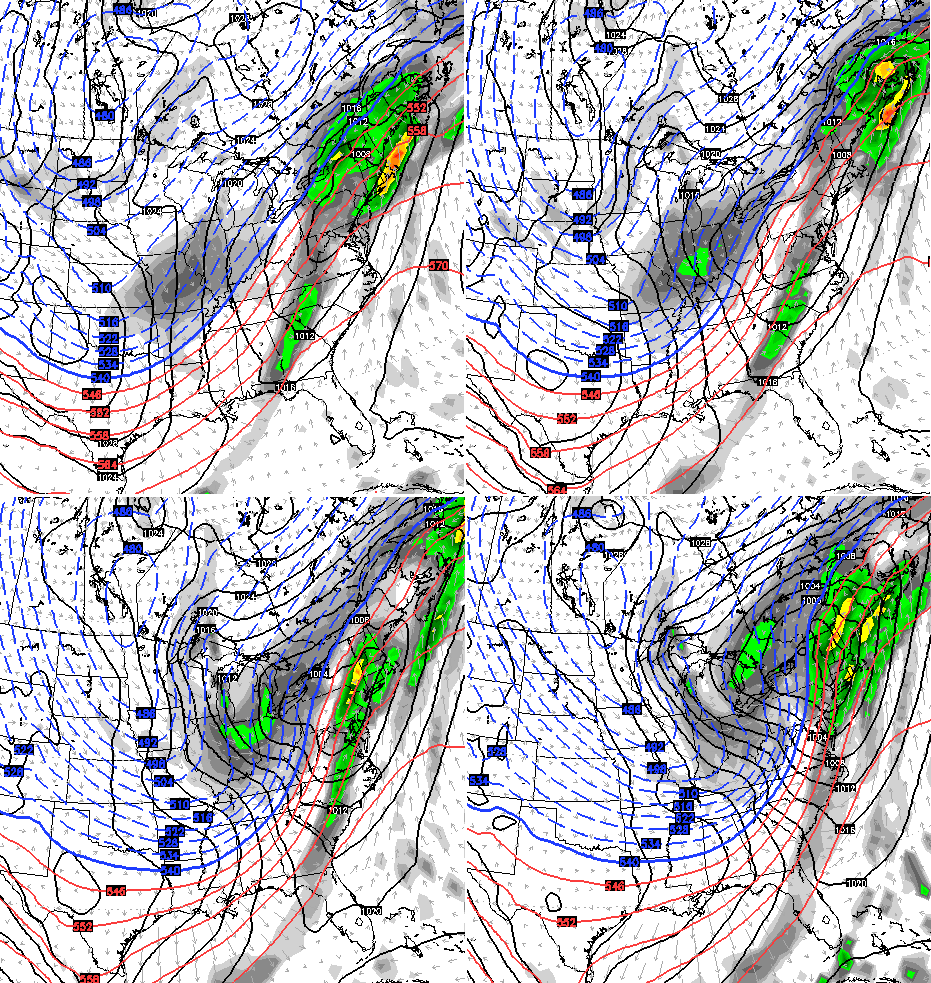 That low is pretty darn close to being a much bigger deal on that model run. You will also notice the negative tilt showing up, which would argue for a stronger low. Check our the cold coming in on that run. Ouch…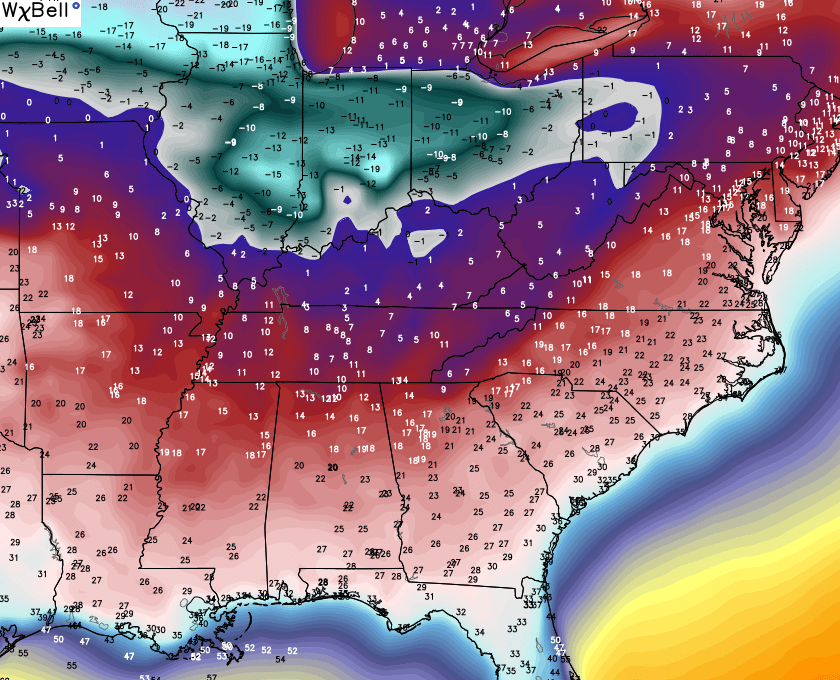 The GFS continues to struggle mightily, especially with the latest run. It has a lot of work to do to shed its progressive/flat bias…

Ironically, the run before that was strongly trending toward the Canadian and European Models…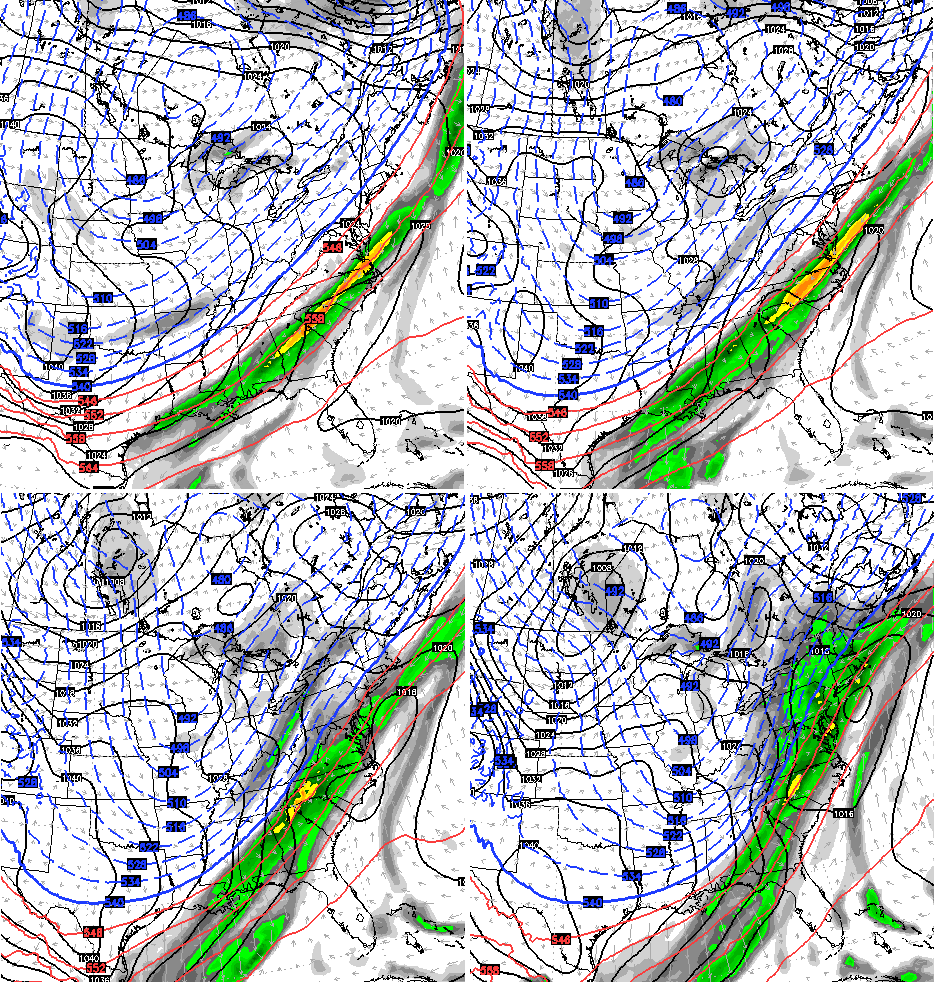 To recap:
Heavy rain and some thunder is likely to start the Christmas weekend. This may bring a local high water threat to central and western Kentucky.
Temps crash on Saturday with the chance for a mix or some light snow showing up.
A wave of low pressure develops and brings the chance for snow Christmas Eve and Christmas Day. The extent of this is still a long way from being determined. That said, we have a real chance for, at least, some light snow for the big day.
Arctic air comes in behind all this for Christmas Day and beyond.
I will have the latest on WKYT-TV starting at 4pm and will have another long-winded update for you this evening. 🙂
Have a great day and take care.