Good Saturday, everyone. We continue to track a few bands of light snow and flurries out there today, but the star of our weather movie continues to be the bitter cold. Our temps may hit zero or below in the comin days, just as we kick off the brand new year.
In the near-term, a few pockets of light snow and flurries are working across the area. This isn't terribly widespread, but the flakes are falling onto a frozen ground, meaning some coatings or light accumulations may occur. Track away…
The temp tumble begins this evening with readings dropping through the teens, with wind chills going below zero by late evening…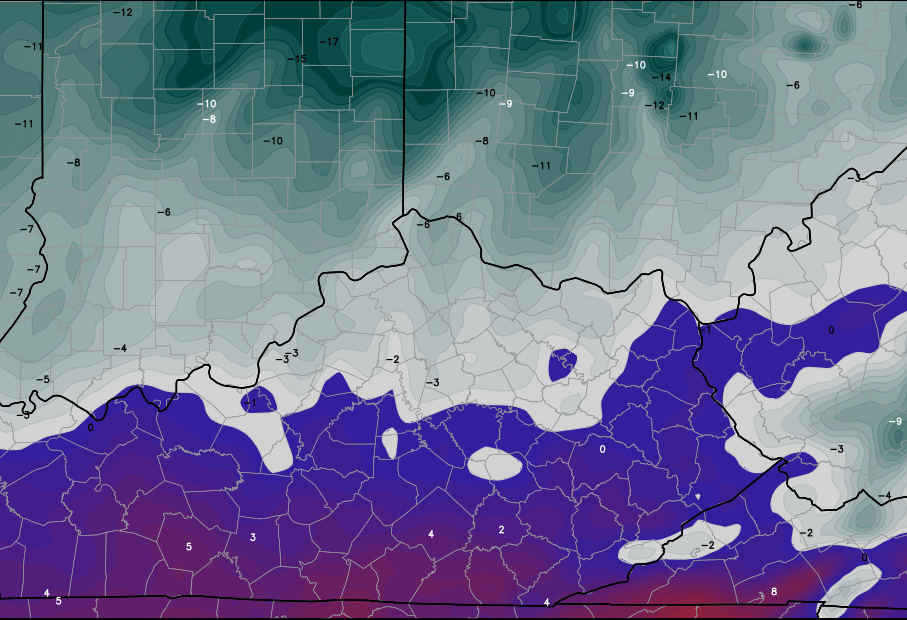 Those continue into the final morning of 2017, with actual lows in the single digits. The day will also feature a small band of light snow and flurries zipping through some areas. Highs may not get out of the teens for many areas, with wind chills near zero all day.
That sets the stage for a bitterly cold start to the New Year. Temps will be in the single digits to start, with teens for highs. Winds making it feel much colder.
Monday night into Tuesday morning will find temps dropping into the danger zone. Readings from 0 to 5 above will be noted in the south, with the northern parts of the state in the 0 to -7 range. Wind chill readings of -5 to -15 will be noted. This is brutal stuff.
The entire first full week of 2018 is crazy cold, with the GFS Ensembles keeping the cold going into week two…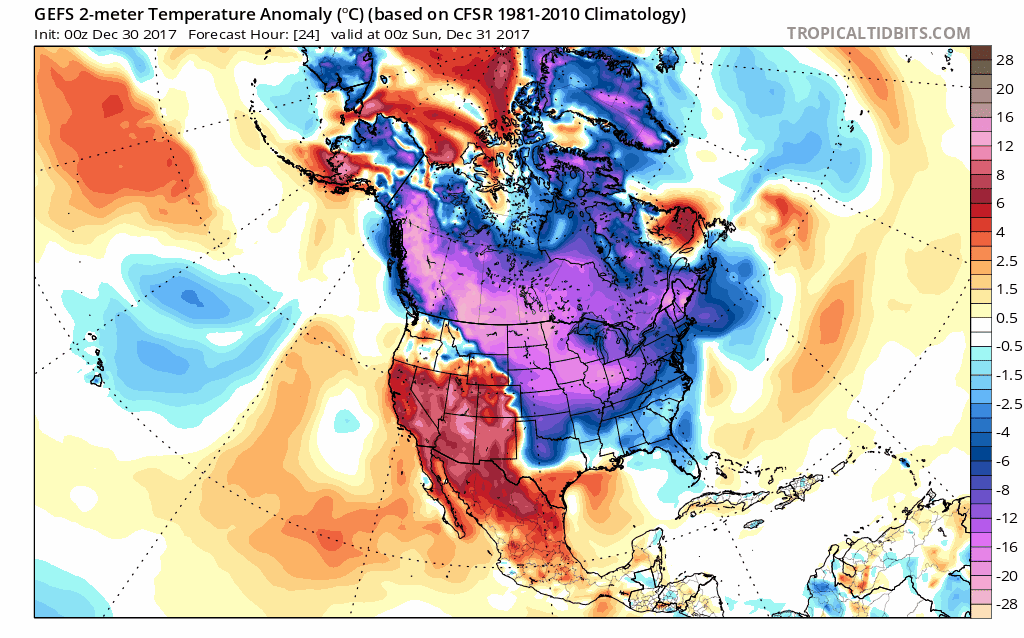 For perspective on just how strong and prolonged this patter is, here's the low temp forecast from the European model for NEXT Saturday…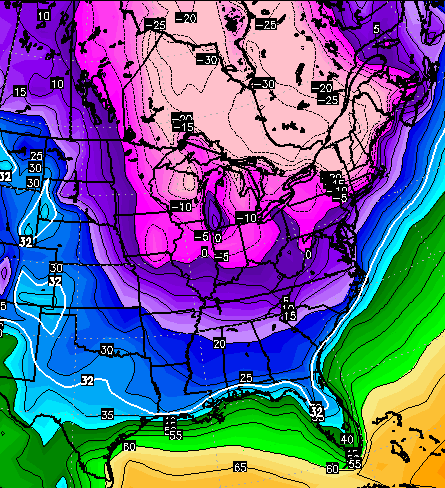 In terms of any snow chances for the week ahead, we will have to watch for hard to time, and hard to find, disturbances diving in from the northwest. I suspect a system or two similar to the one that just grazed us, will try to show up. With even colder air in place, the setup should send those farther south.
I will have updates later today. Have a good one and take care.