Good Sunday, folks. Showers and thunderstorms continued to flare up on Saturday, amid a very steamy atmosphere. These steamy storms will be noted on occasion for the rest of the Labor Day Weekend and into next week. That's when we have to start watching to see what the tropics mean for our pattern.
You guys no I'm no huge fan of the GFS, but when it's going good, I give it the credit it deserves. The past few days, the GFS has been far and away superior to any other model with picking up on the rounds of showers and thunderstorms. Folks, many of the models had NOTHING at all across the state and they are saying the same thing for the next few days. Meanwhile, the GFS keeps showing the potential for a few more rounds of showers and storms through Labor Day…
Obviously, these storms are fairly scattered, but can put down some torrential rains where they develop.
Like the GFS, I'm sometimes critical of the bureaucracy that is NOAA and the National Weather Service. Let me just show one reason why. These maps are all from NOAA but come two different branches. The one on the left shows expected precipitation today and the one on the right shows where thunderstorms may form today…
So, you have the WPC saying not a drop of rain falls in the Ohio Valley, but the SPC saying general thunderstorms could develop across the same area.
They do the exact same thing on Labor Day…
Folks, that's beyond absurd. Presenting a clear message is not one of their strongpoints and that much change going forward.
Those toasty numbers hang tough through much of next week, but what happens with a tropical system heading across the Gulf will have big implications on how weather. That system is now cruising across the Caribbean with Florence well out in the Atlantic…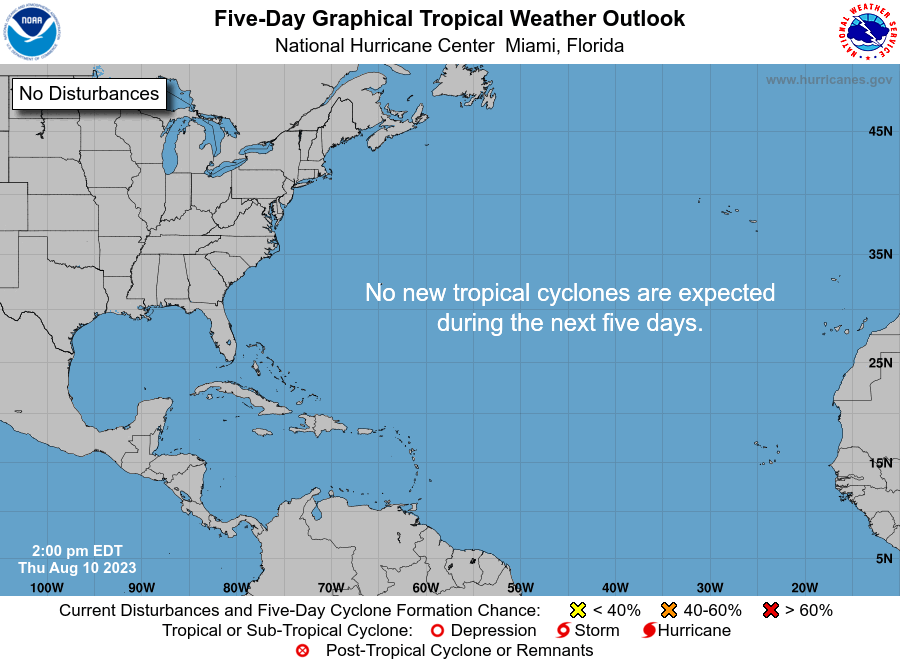 The GFS has been fairly consistent in taking the Gulf system toward Louisiana next week, then bringing some of that moisture toward Kentucky as a front slides in…
The model then digs a huge trough into the central and eastern parts of the country behind that into the following week…
That's about the time some of the seasonal models have been suggesting a trend toward a much cooler pattern.
The Canadian Model is now trying to follow the GFS in bringing some tropical juice our way…
One thing is for sure, Kentucky seems to have turned into a magnet for tropical moisture over the past decade. Alberto already did the trick early this summer. Could another system or two bring additional rain our way this month? I wouldn't bet against that happening at this point.
Have a great Sunday and take care.