Good afternoon, everyone. An amazing amount of rain continues to fall across the bluegrass state, leading to significant flooding issues. Several areas have picked up more than 6″ of rain this weekend and more is falling. Tropical moisture and a slow-moving front are a force to be reckoned with and none of this should come as a surprise to those of you reading the blog for the past week.
For the record… the center of what's left of Gordon is passing tight on top of Kentucky…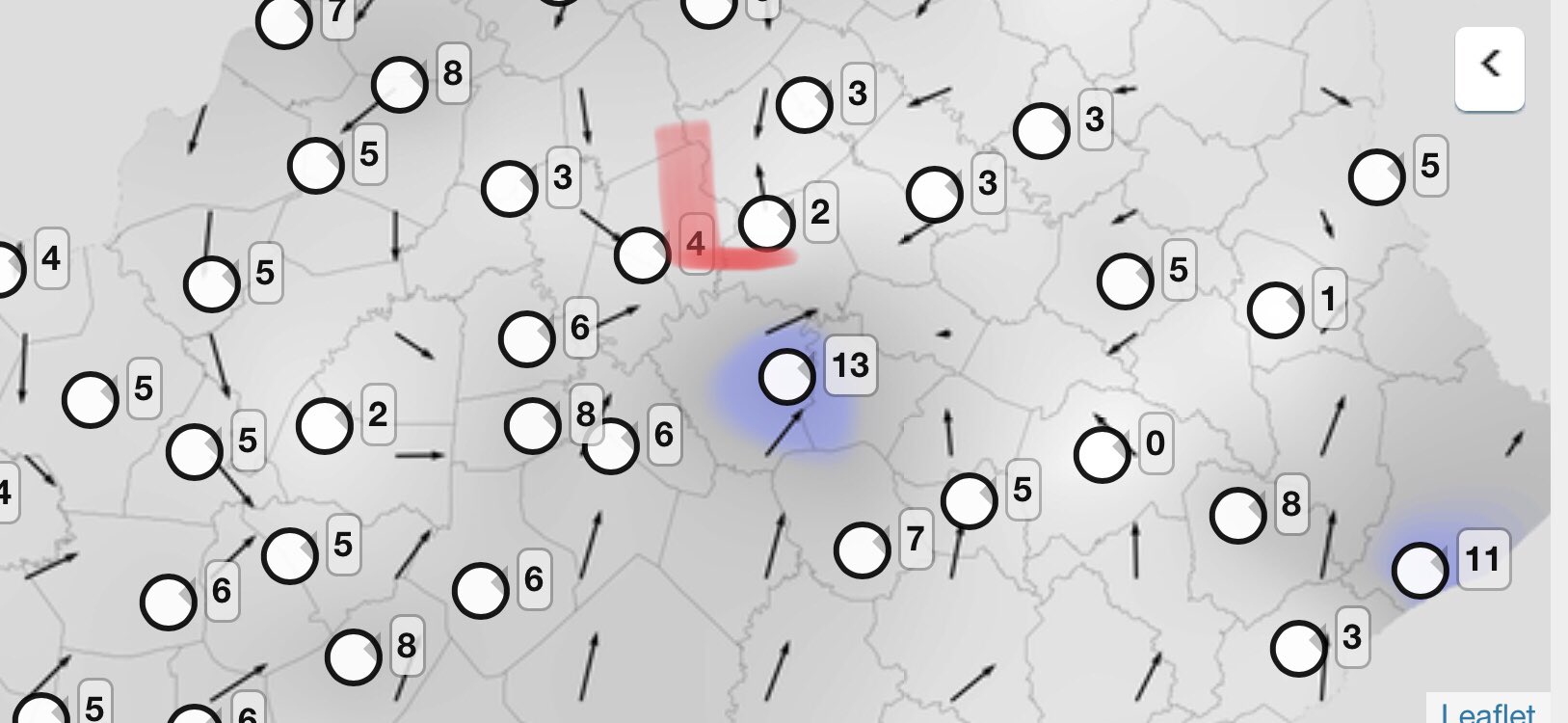 The official forecast from the NHC for this was to always take it to near Chicago. Several models did so, too, but those are the ones I've talked about having big time convective feedback issues. Unfortunately, the weather community is increasingly becoming an echo chamber where everyone is forced to deliver the same message. Not here! 😉
The heaviest rain continues to fall across central and eastern Kentucky, with an uptick in thunderstorm action taking place. Some areas will pick up another 1″-3″ of rain through tonight and a few of the storms may be strong or locally severe. Still, it's the significant flash flood threat stealing the show.
Your afternoon trackers…
Monday is a very cool day with many areas staying in the 60s. Low clouds will hang tough with a few showers around in the east and southeast.
Scattered showers and storms return for the middle and end of the week as we focus on Florence. This hurricane is going to be a powerful one that heads toward the Carolinas. This may very well be a Cat 4 or 5 hurricane…
The spaghetti plots from the various hurricane models are in line with that forecast…
The European Model continues to be consistent with a NC hit…
The model continues to stall this system in the Appalachian Mountains and Mid-Atlantic, bringing a devastating flood to many, with eastern Kentucky getting in on some of the action…
The new version of the GFS is similar to what the European is showing…
The soon to be replaced GFS is steal and wandering storm swept out to see by a deep trough…
The Canadian Model is a cross between the old GFS and the European Model…
The NAVY brings this system very far west toward our region…
At this point, I'm not going to bet against. at least, some impact on our weather from Florence. Stay tuned!
Enjoy the rest of your day and take care.