Good Saturday, folks. Rounds of heavy rain continue to roll across the state as big upper level low spins across the region. This means more ugly weather through the weekend, with bigger changes on the way as we head into next week. Those changes may include some winter weather returning by late week.
Before we get to that, let me invite you guys to come see me and my WKYT family  from noon until 2pm today at Fayette Mall…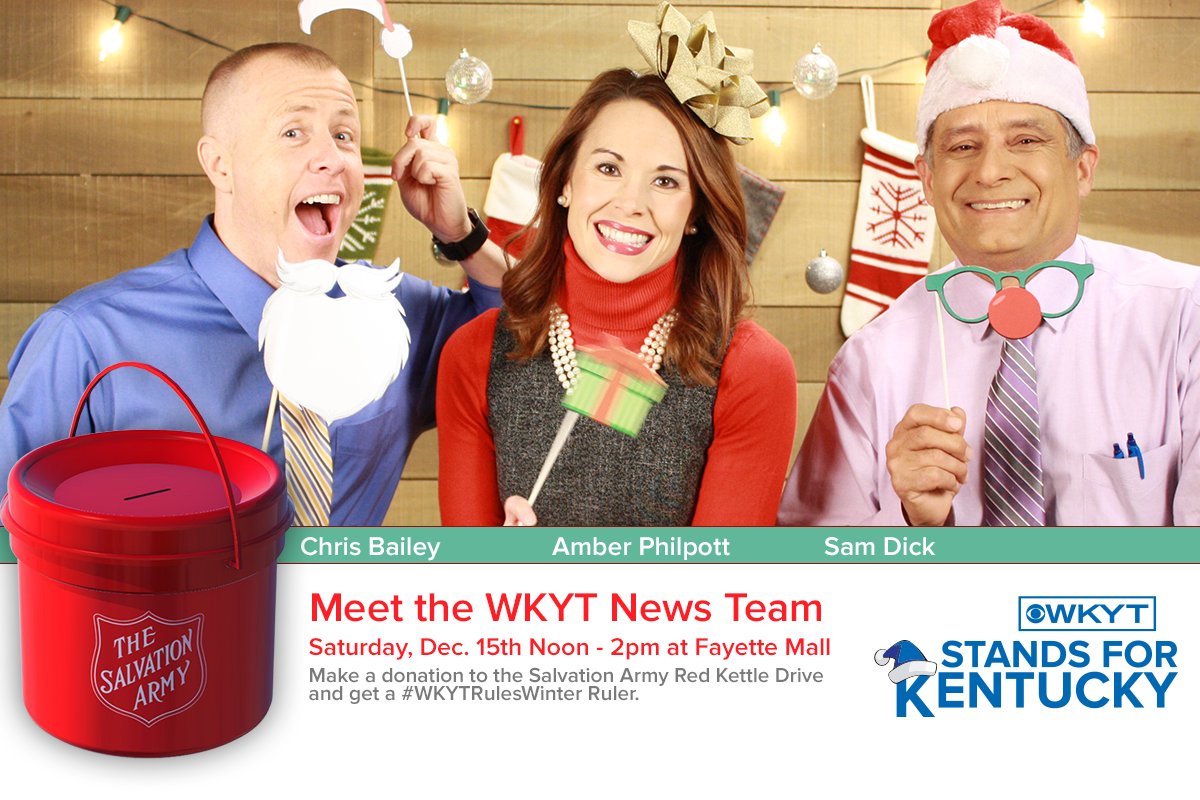 We will be ringing the bell for The Salvation Army. Put some money in the Kettle and we will hook you up with a #WKYTRulesWinter ruler. Haters are welcome, as well. I promise you guys will actually like me in person. 🙂
Ok, back to weather. Rounds of rain continue to sweep across the region and can put down another inch or two in some areas. This could cause a few local high water issues to develop, especially if we can pop a few more thunderstorms…
Leftover showers hang around into Sunday as the low works to our east. Temps come back down to seasonally chilly levels that last into early next week. A brief spike in the numbers takes place on Wednesday ahead of our next storm system.
This system is looking more and more interesting as we get closer. Some of the models are developing another big storm across the eastern part of the country. Unlike the current one, this one should have some cold air to tap.
The GFS is really wrapping this storm up with rain to snow from Thursday through Saturday…
The new version of the GFS is also bombing this storm out, but is a bit farther east…
The Icon isn't quite as strong, but is singing a similar tune…
The European Model also has a big storm system…
Another system tries to follow all that up by Sunday into Christmas Eve. The GFS has a nice look for winter lovers…
The Canadian Model has the same general idea with the late week system, but has more of a cold front passing through by Sunday…
I will hook you up with updates later today. Have a good one and take care.