Good Sunday, everyone. It's another day of scattered showers and storms, but a break in the action is on the way into the start of the new week. From there, we are watching the Gulf Of Mexico for the potential of a tropical system. It's a system that actually got started in Kentucky. Wait.. What? I'll get to that in a moment.
Let's begin with today then roll forward. Scattered showers and storms will be on the move… you know the drill. 🙂
Better weather will be in store for Monday and Tuesday as mainly dry skies take control. Even then, an isolated shower or storm will be possible, but most stay dry.
A cold front drops in here later Wednesday and Thursday, bringing showers and storms back in here. That will also have a drop in temps behind it.
Since last week, I've been talking about the pattern being conducive for a tropical system in the Gulf Of Mexico. That scenario is looking more and more possible later this week into the coming weekend… With a twist. The disturbance responsible for this potential development is actually working out of western Kentucky and Tennessee and heading toward the Gulf.
Some tropical systems that develop close to the United States actually came from a non-tropical entity from land. Obviously, those make the transition to tropical and that's what we are looking for in the week ahead. The National Hurricane Center is now highlighting this threat…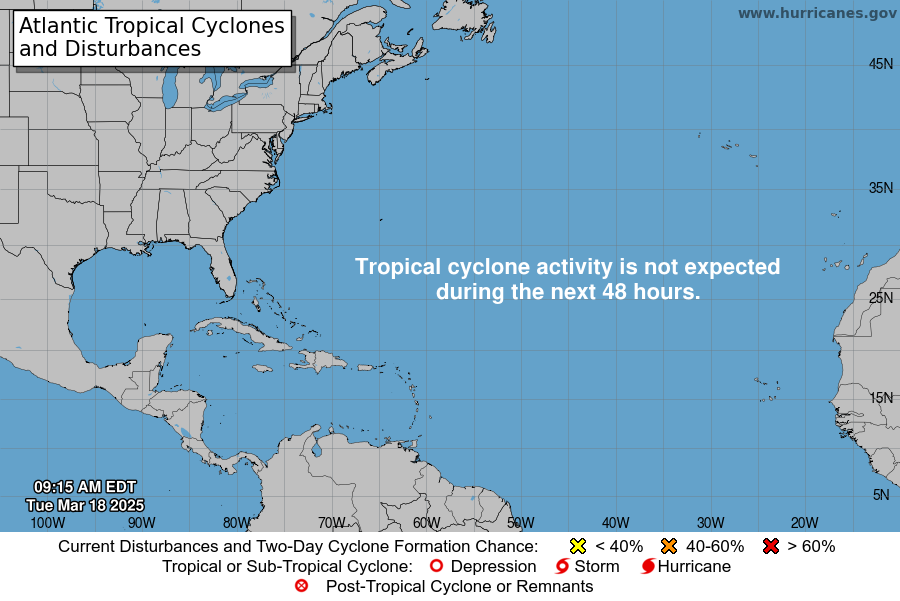 The European was the first model to jump on board with this system and continues to show a central Gulf Of Mexico hit by Friday or Saturday…
The model continues to bring what's left of that toward Kentucky…
The GFS is even going toward this scenario…
To review… A system from Kentucky heads toward the Gulf and tries to become a tropical system. That may come ashore along the Gulf coast then head back toward where it started… Kentucky. Pretty wild, huh? Let's see how this thing actually plays out in the coming days.
As always, I leave you with your tracking toys for the day…
Possible Watch Areas
Have a great Sunday and take care.