Good evening, folks. I wanted to drop by for a quickie update on the system coming our way for the weekend. This still looks like a high impact system across Kentucky and surrounding areas.
There are no real changes to how this plays out. I continue to grow a little more concerned about the potential for a few severe storms on Saturday. With or without thunderstorms, we are facing a true high wind threat across the region.
The new EURO continues to spit out some alarming wind gusts…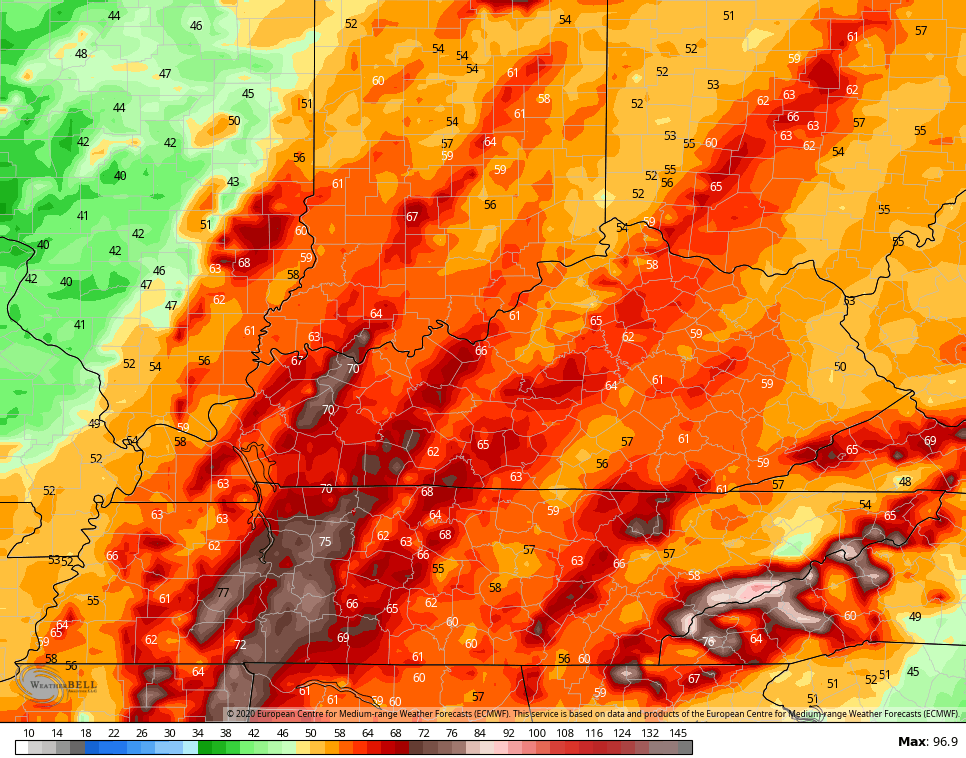 The greatest threat for general flooding is across western Kentucky, but the flash flood risk looks a little greater area wide as the Saturday storms roll through.
Record high temps may reach 70-75 across areas of central and eastern Kentucky. Wow!
Another system looks to move our way by late Monday or Tuesday. Can we find any kind of change to this overall pattern? The models go back and forth on this potential,  but the Euro and Euro Ensembles are changing it up.
Take a look at the arctic air appearing on the Euro late next week…
Temps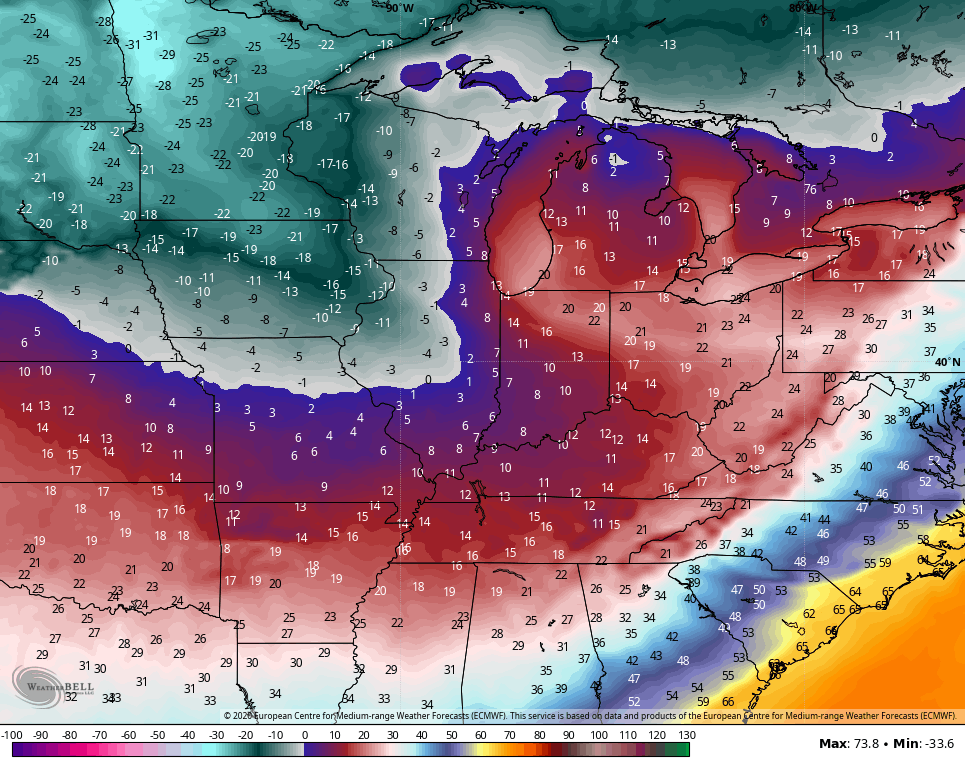 Wind Chill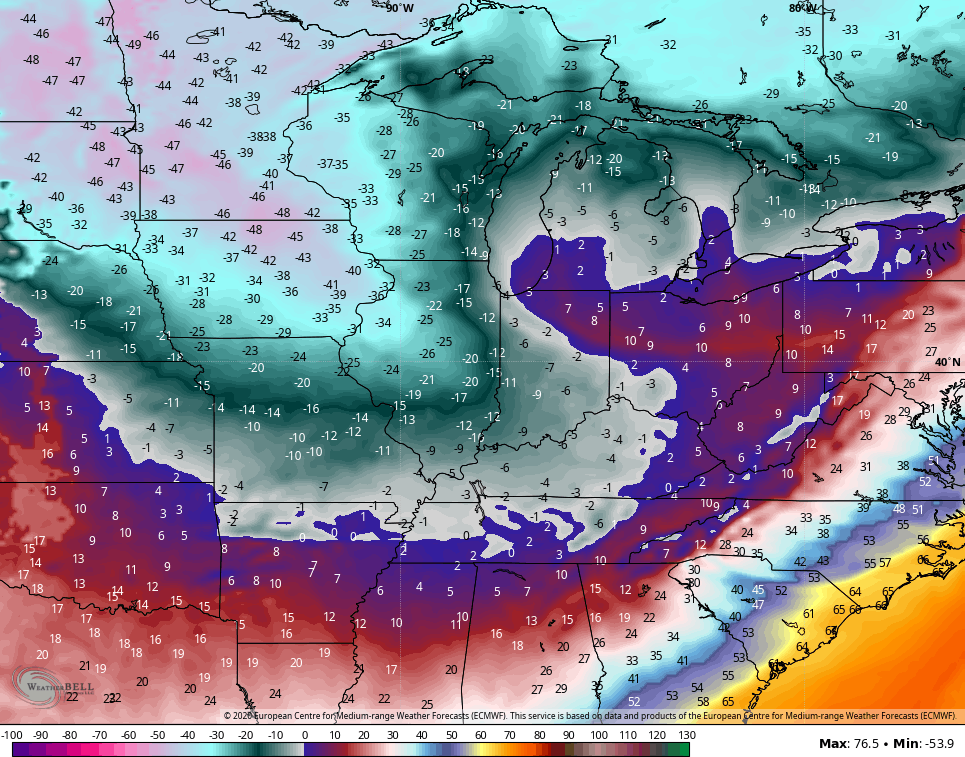 The Euro Ensembles are rearranging the whole pattern…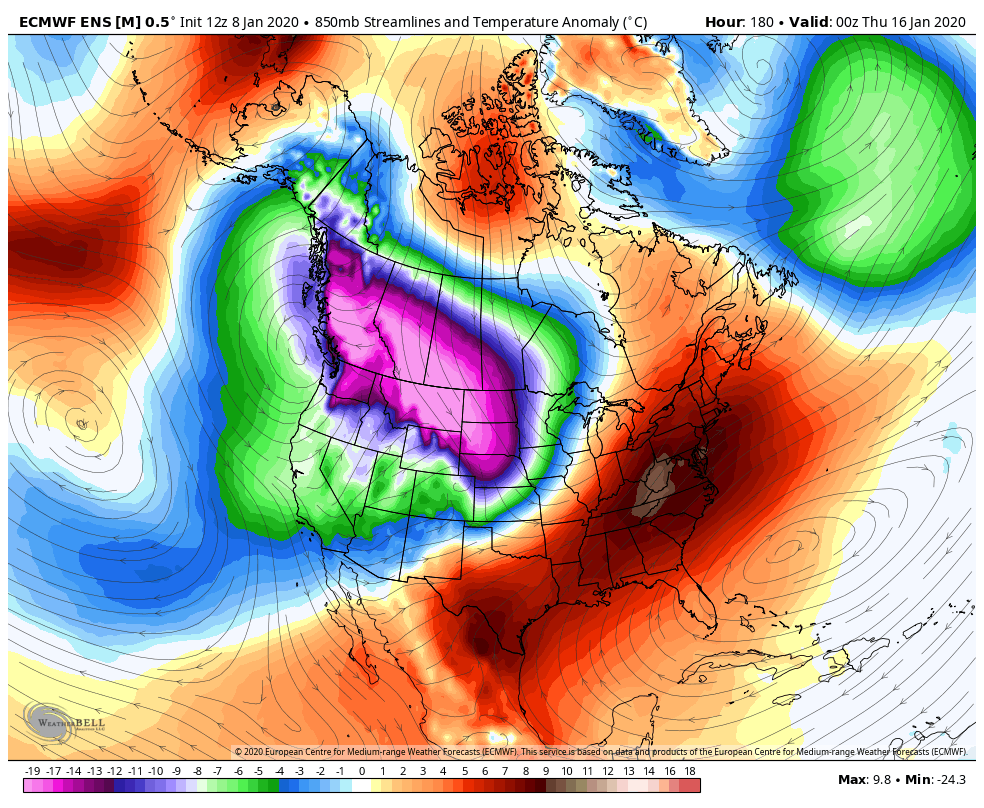 Enjoy the rest of your evening and take care.