Good evening, folks. Clouds and winds are increasing across the region ahead of our potent storm system rolling in for the weekend. This is going to be high impact storm system for the entire region.
A couple of showers and storms may develop across areas of western Kentucky this evening as winds continue to crank. Here's regional radar to track the action…
The setup for Saturday continues to be ugly for millions of Americans. Our storm will have high winds and severe storms ahead of it and a snowstorm and ice storm behind it…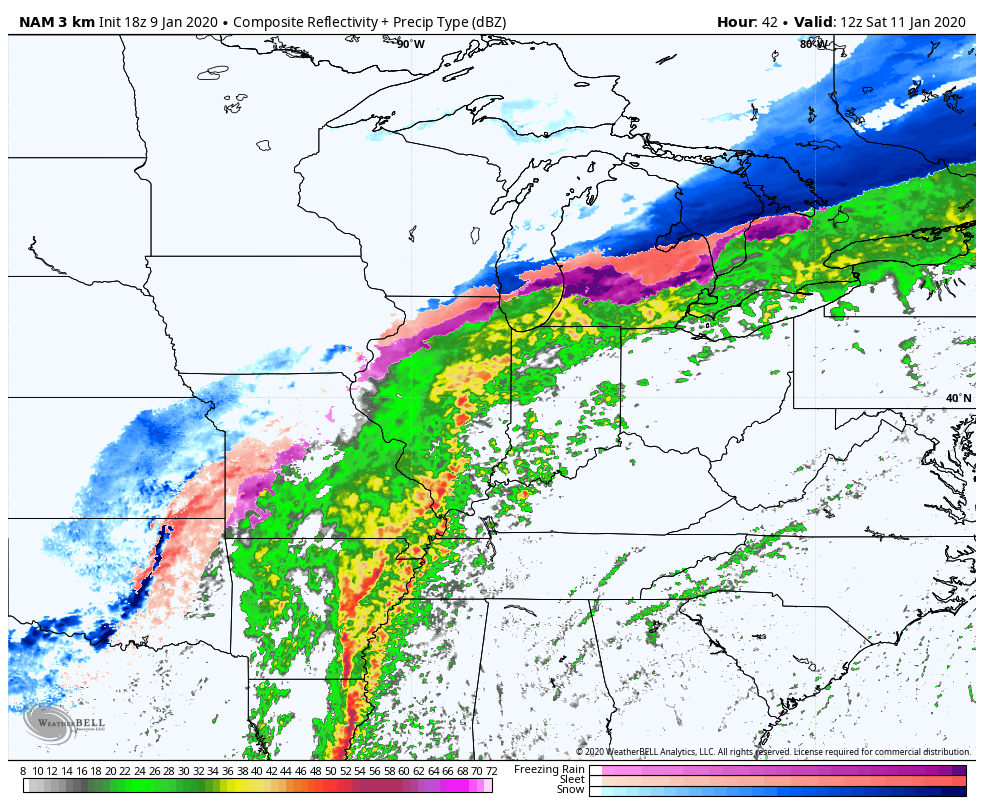 This future radar shows a line of storms working across the state from west to east Saturday into early Saturday evening…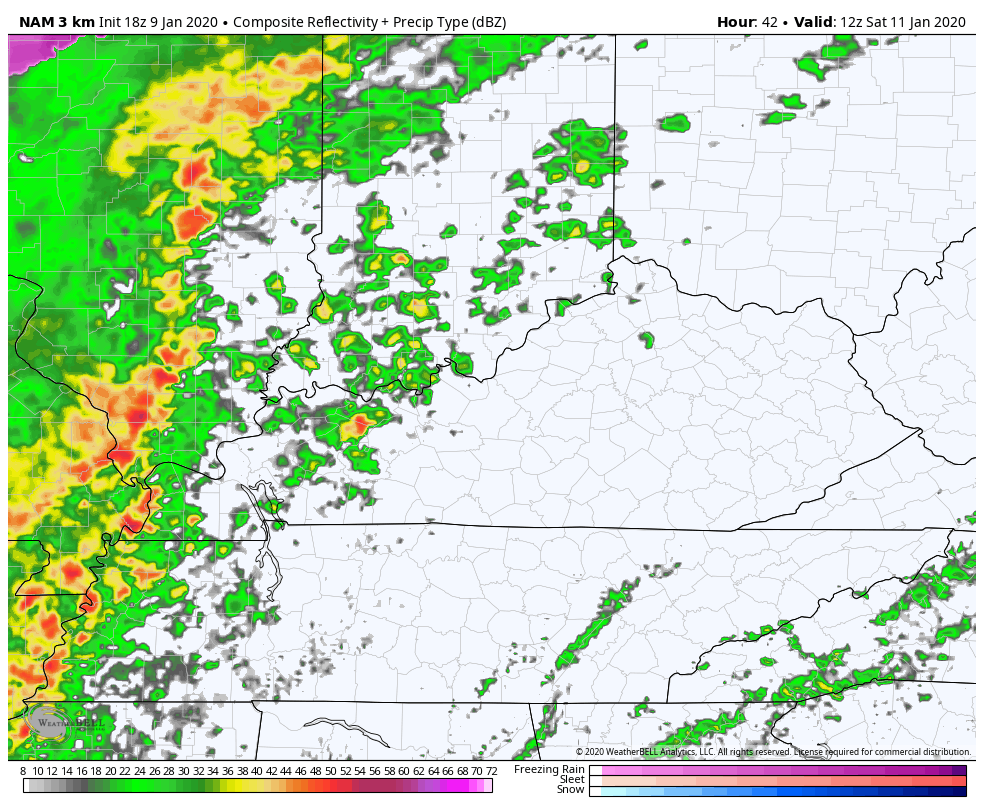 High winds will be likely with this setup…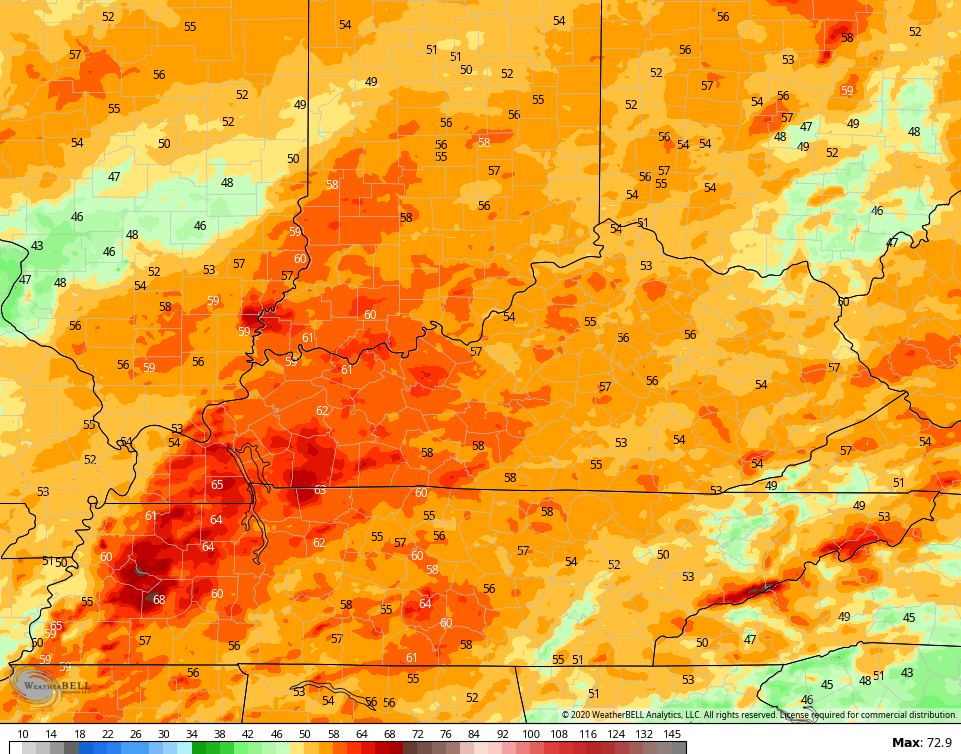 With or without thunderstorms,those winds can cause some issues on Saturday.
Let's try to change it up, shall we? The models continue to show a major pattern realignment starting late next week through the following week. Watch all this on the European Ensembles…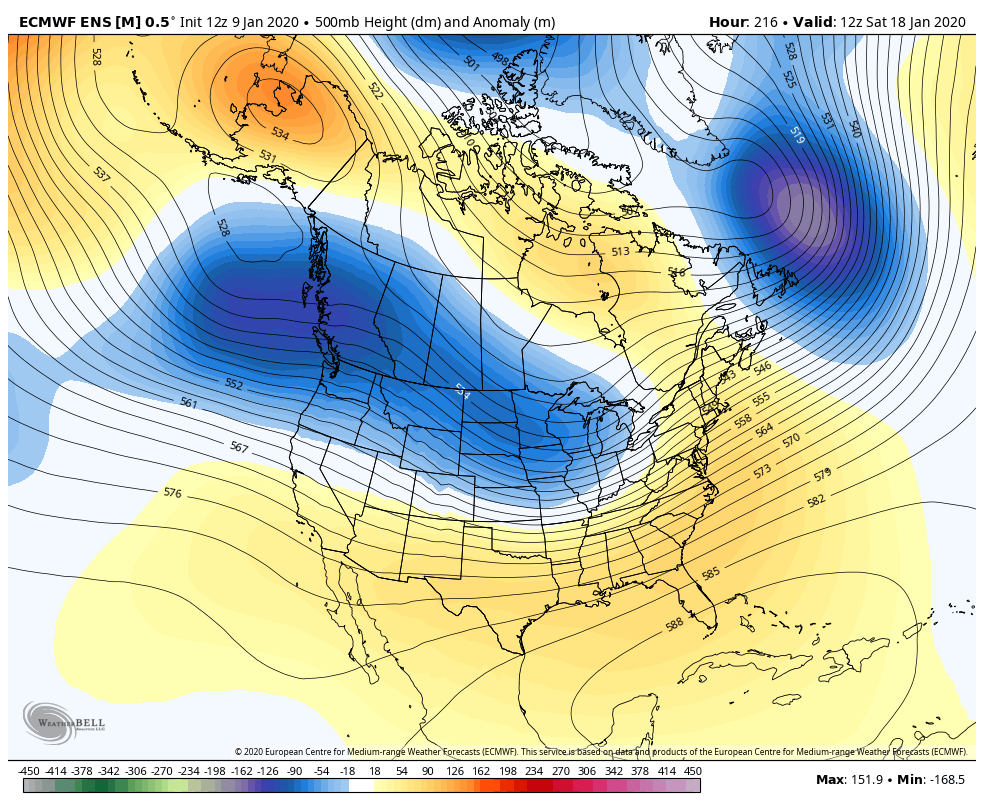 The latest run of the GFS goes crazy with the cold. These are the low temps showing up…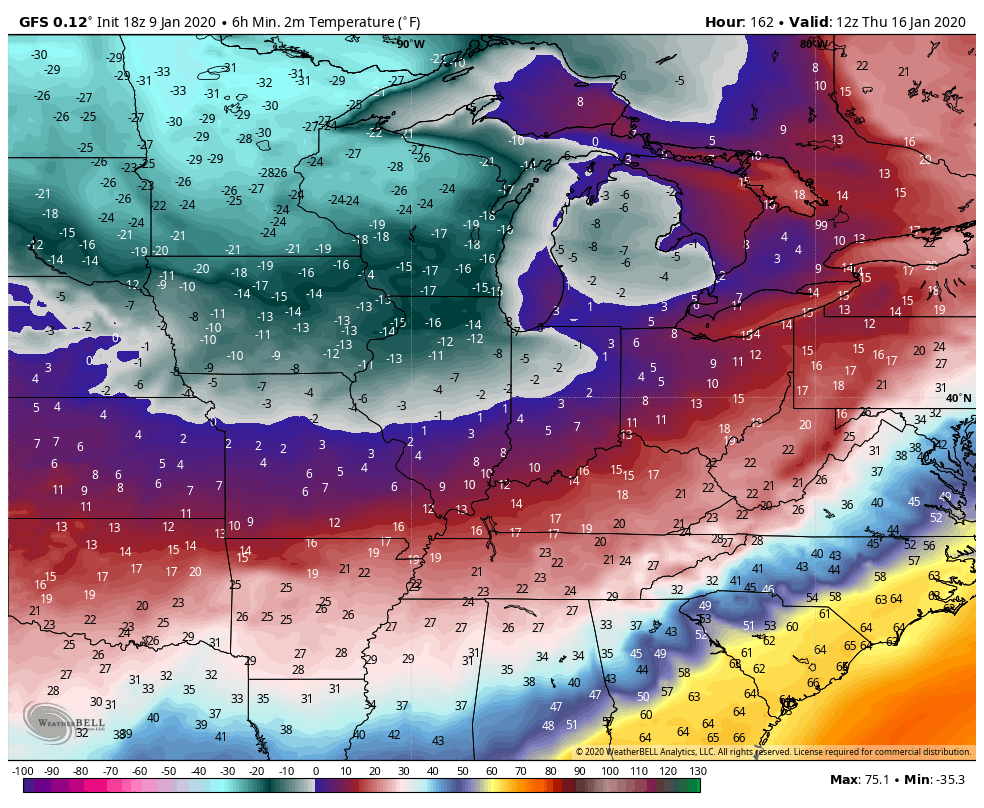 Make it a great evening and take care.