Good evening, folks. It continues to be full steam ahead into a major wind event, with the increasing potential for severe storms on Saturday. All of this is coming from our potent storm system working into the Mississippi Valley right now.
Western Kentucky is first up for the potential for high winds, flooding and severe storms. The SPC continues to highlight the west with a severe threat this evening…
As expected, we are seeing the SPC increase the severe threat across Kentucky for Saturday…
Don't be surprised to see further upgrades to that later tonight and early Saturday.
Check out this massive line of storms that works across Kentucky and points south…
Damaging winds continue to be the main thing to watch for. Gusts of 60mph or greater may show up…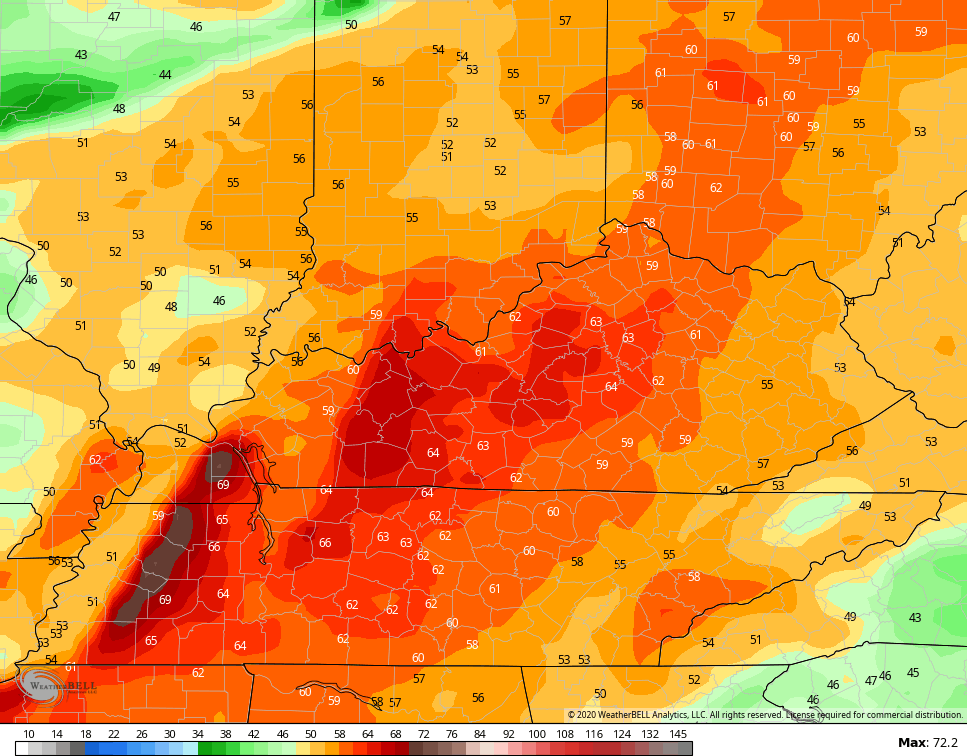 In addition to the high winds, there's also a small tornado risk showing up with our line of storms. Also, local flash flooding may accompany this line as it drops a quick inch or two of rain.
We keep seeing the signal for a major pattern change starting late next week, then becoming fully established next weekend and beyond…
Let's get back to where we are today. I have you all set to track the action across the region, including with our exclusive interactive radar…
Possible Watch Areas
Have a good evening and take care.