Good evening, everyone. We continue to watch a busy weather pattern that will eventually unlock a much colder pattern around here. This pattern will engulf much of the country in much below normal temperatures. Can we get a little snow from this? Meh. Maybe.
Our first item up for bids is a Thursday cold front. This front will have a few showers and rumbles of thunder with it, especially across the south and southeast. This isn't a lot of rain by any means…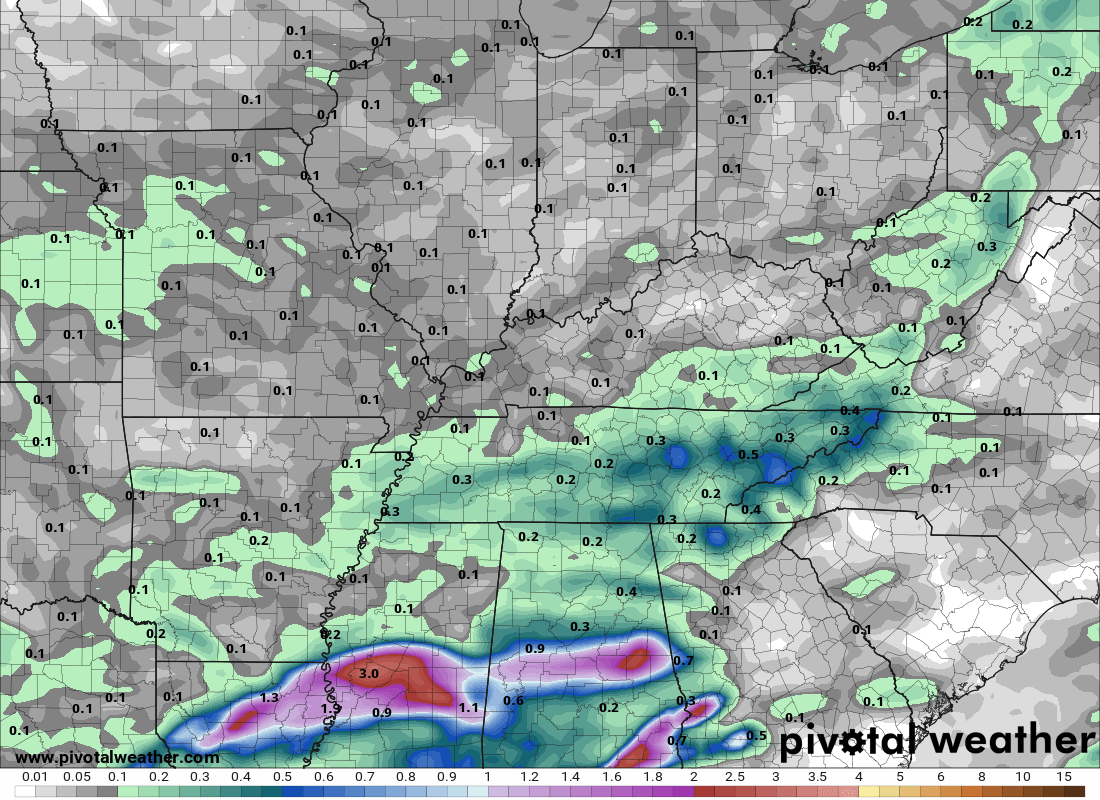 The next system moves in Friday and Saturday with the chance for a brief mix on the front end on Friday. That would quickly go over to showers and take us into a windy Saturday. Temps do crash behind our late Saturday front, with a few flakes possible Saturday night…
I've touched on the cold air coming behind all this over the late weekend into next week. I'm not sure this pattern completely locks in, but I do see a pattern with much colder blasts of air. Can we get some snow? For the first time this winter, the Euro Weeklies are actually hitting at some snow around here. This is the forecast from the next 40 days…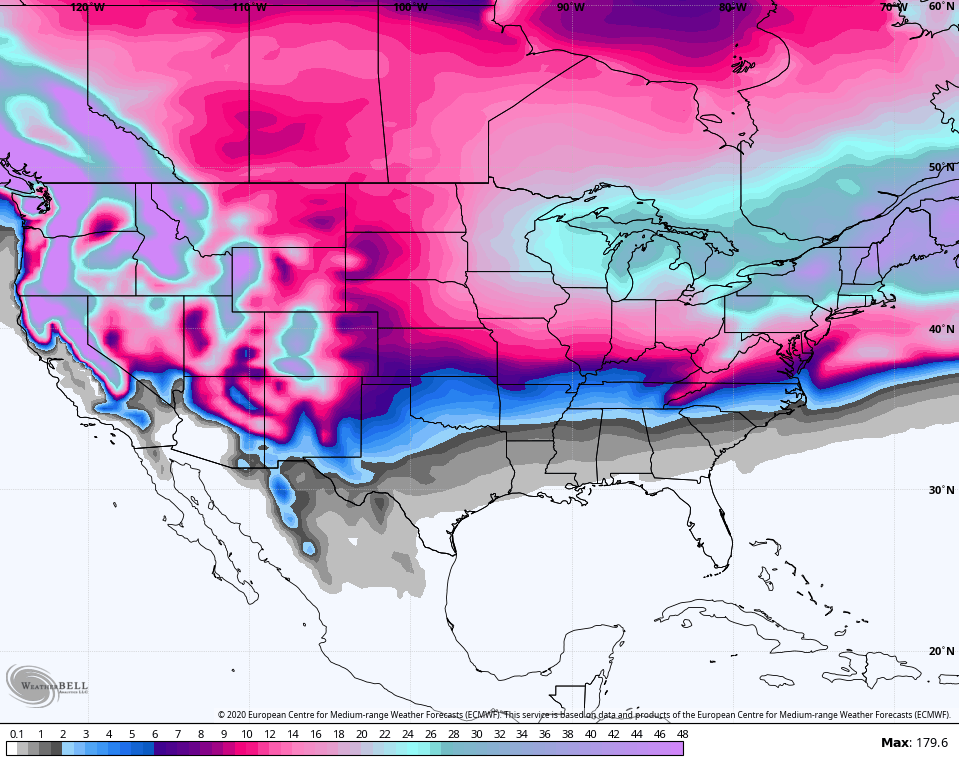 Obviously, that's ONLY designed to show trends and is not intended to show specific totals. Still, it offers winter weather lovers some hope.
Enjoy the evening and take care.