Good evening, folks. We have our upper level low spinning across the region and this is bringing gusty showers or sleet and rain. Later tonight, a little bit of snow shower action kicks in and takes us through Saturday and Saturday night.
You can see the spin from the upper low showing up on radar…
As cold air comes in behind this system, those snow showers will kick in, but that doesn't mean you're going to see a lot of snow with this. We will continue to watch for a few snow streaks showing up Saturday into Saturday night. There could also be a better swath of light snow across the north Saturday evening.
Can we get a little light slushy accumulation? That's possible in a few areas, especially on grassy and elevated surfaces.  The models are showing the potential…
Hi Res NAM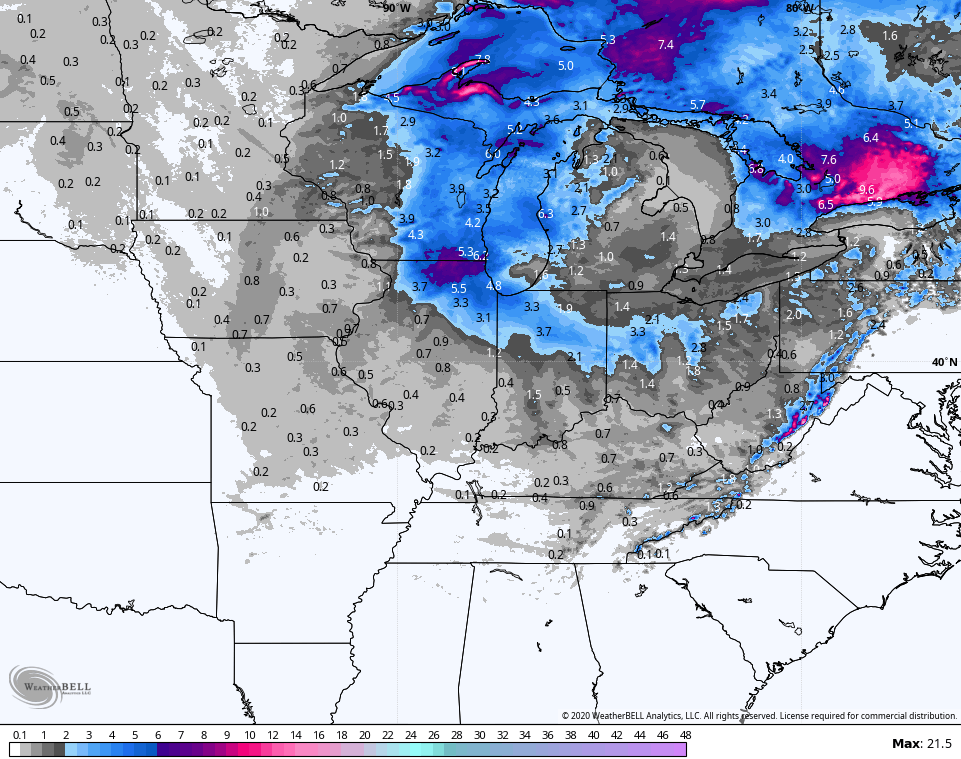 NAM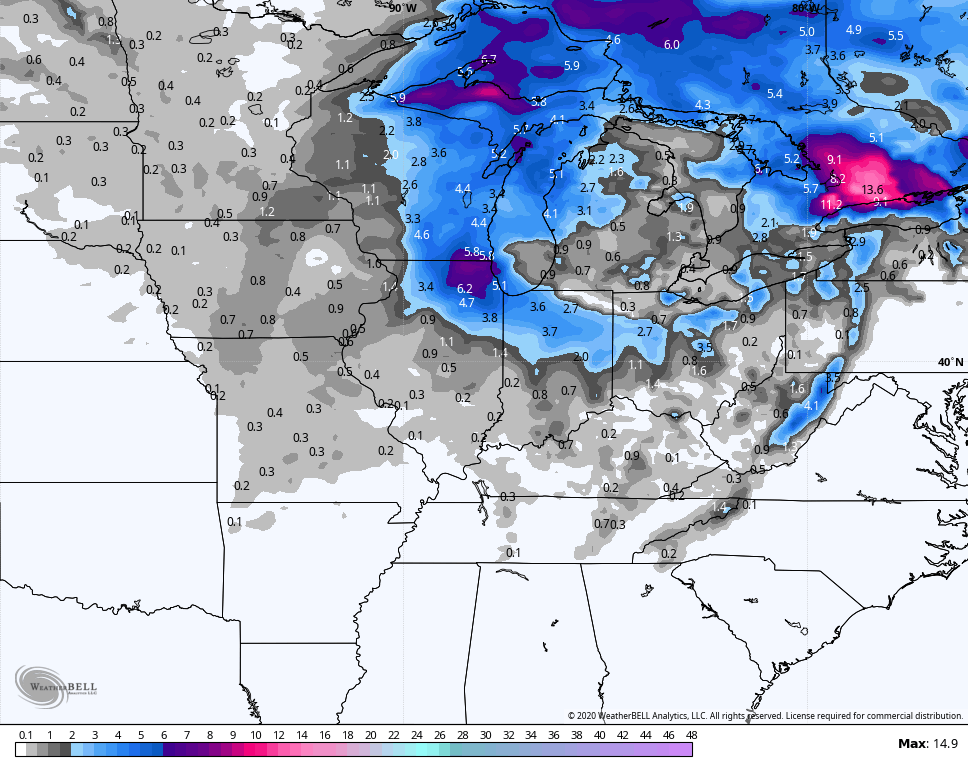 Even as temps will be marginal for any sticking snow, gusty winds will make it feel much colder..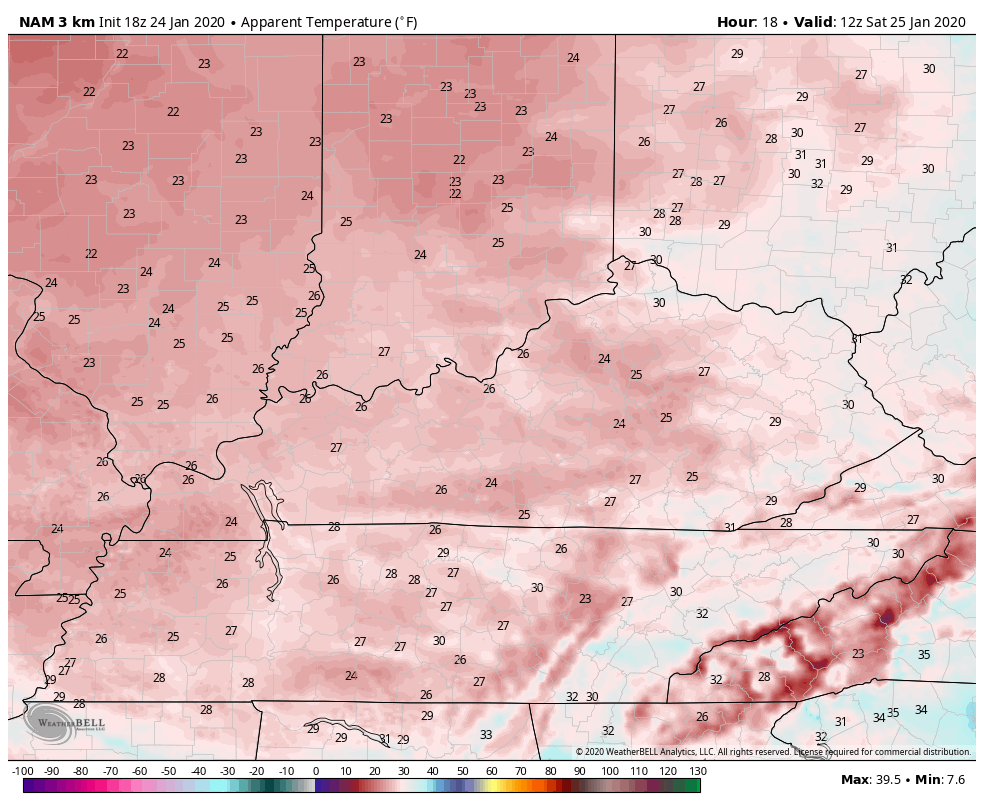 Another weak system brings a touch of light rain and some light snow Sunday night and Monday, then again by Wednesday.
The pattern for next weekend continues to feature the potential for a much bigger storm system somewhere in the eastern part of the country…
Enjoy your evening and take care.