Good evening, folks. A FLASH FLOOD WATCH is out for the entire state of Kentucky from late tonight through early Thursday. This is ahead of our next major rain event that will also be accompanied by the potential for a few strong storms.
The setup is there for a general 1″-3″ of additional rain to fall by Thursday morning. This will cause flooding and flash flooding to develop across parts of the state. Here's your Flash Flood Watch…
This continues to be part of an amazingly wet stretch of weather that has been with us for the past several years. 2020 doesn't look to change that trend. Look at the rain numbers since January 1…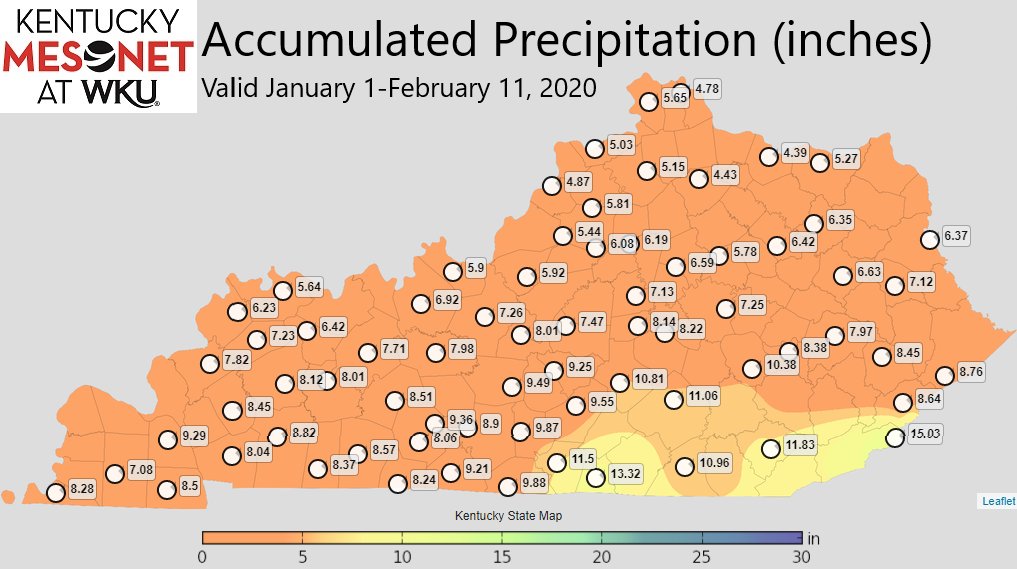 Areas of southeastern Kentucky are well over a foot of rain already on the year. That may come as a surprise to a few of our commenters from this region who claim everything misses them and is only hype. 😉
Flood Warnings and Flash Flood Warnings will likely go up at some point in this event. We currently have several Flood Warnings on area rivers…
The potential continues to be there for some strong or severe storms, especially across southeastern parts of the state. Here's the latest from the Storm Prediction Center…
Cold air crashes in behind all this on Thursday, with an arctic front arriving with a band of snow showers and squalls late in the day. The air behind this is FRIGID for Friday. Look at Friday Morning temps…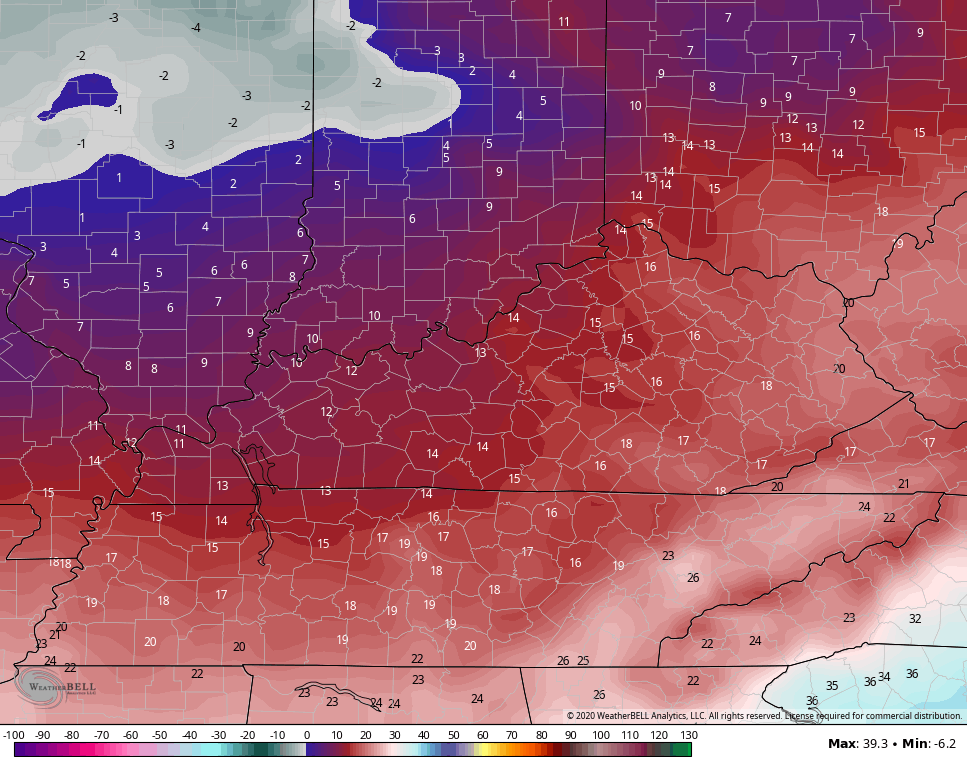 And Wind Chills…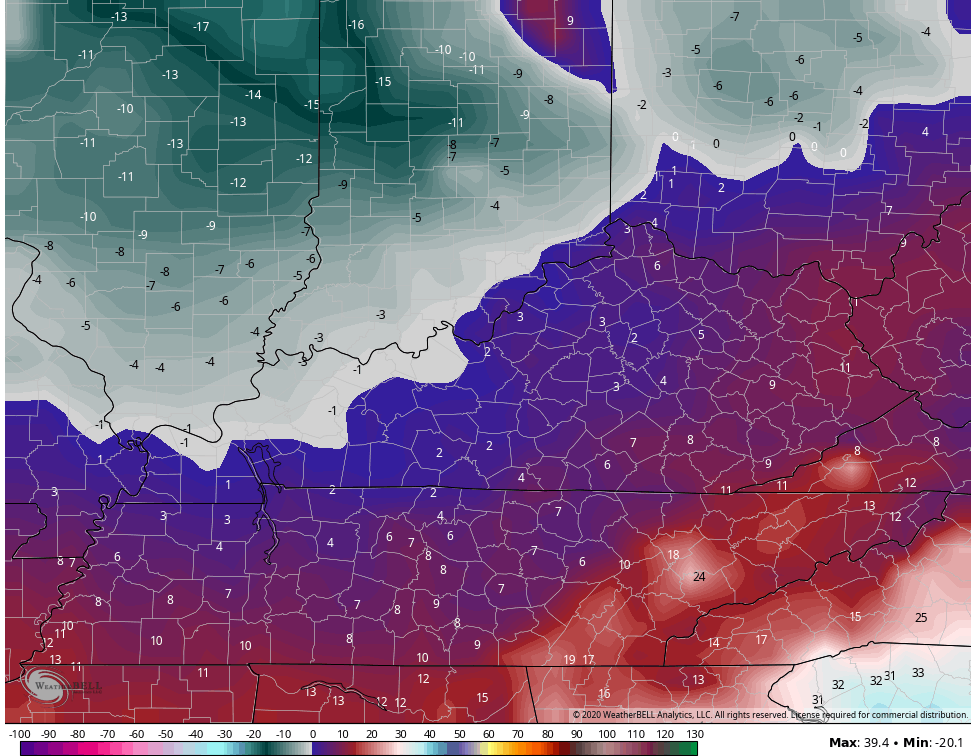 Here are your evening tracking tools…
Enjoy the evening and take care.