Good afternoon, everyone. Torrential rains are moving into the region and will continue into the overnight hours. Flooding and flash flooding issues will develop and things could get rather ugly in some areas. We are also on guard for a few strong storms in the southeast.
A general 1″-3″ of rain will fall through tonight across many areas, with the greatest concentration across central and eastern Kentucky. The Weather Prediction Center has a Moderate Risk for flooding out for these areas…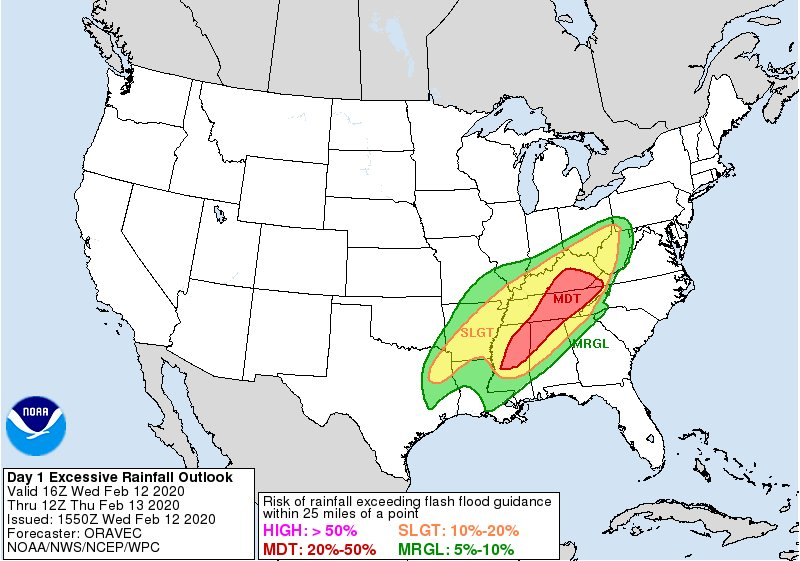 Flash flooding and general flooding are likely with this setup, so please stay alert to this potential into early Thursday.
A few strong storms may show up, especially across southeastern Kentucky. This is where we have a low-end risk for severe storms from the Storm Prediction Center…
I will have the latest on WKYT-TV starting at 4pm and will try to have a KWC update this evening, but I may be a little busy. Regardless, I have you all set to do some tracking…
Possible Watch Areas
Enjoy the day and take care.