Good afternoon, everyone. One round of rain is mostly out of the region while another is ready to take its place on Tuesday. That system may bring a few strong to severe storms into a part of our world. Behind that comes a surge of May temps and… Wait for it, Wait for it… A few more storms.
As mentioned, today's rain is winding down across the eastern half of the state…
The next system rolls like a bowling ball from west to east on Tuesday. This gives us the threat for more strong storms and heavy rains. The SPC Severe Weather Outlook shows the western and southern areas of the state with the best chance for big boomers…
Heavy rainfall of more than 1″ is possible for some. Here's the area the NAM is highlighting…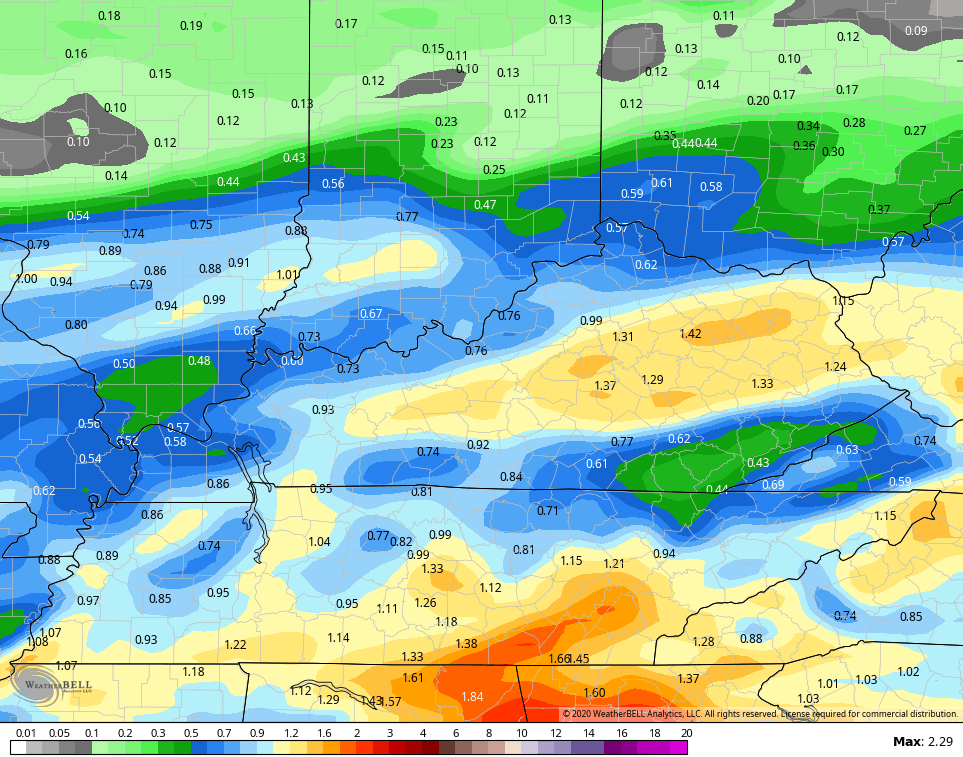 Temps warm behind this start to feel more like MAY. Highs on Wednesday will reach the 60s before they surge for Thursday and Friday…
THURSDAY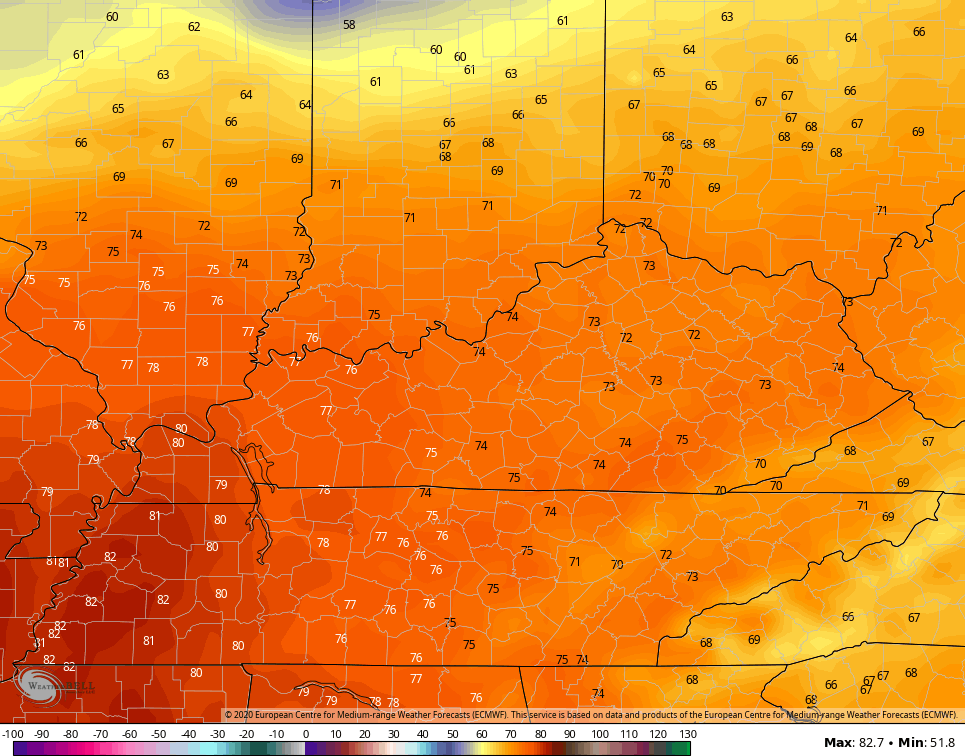 FRIDAY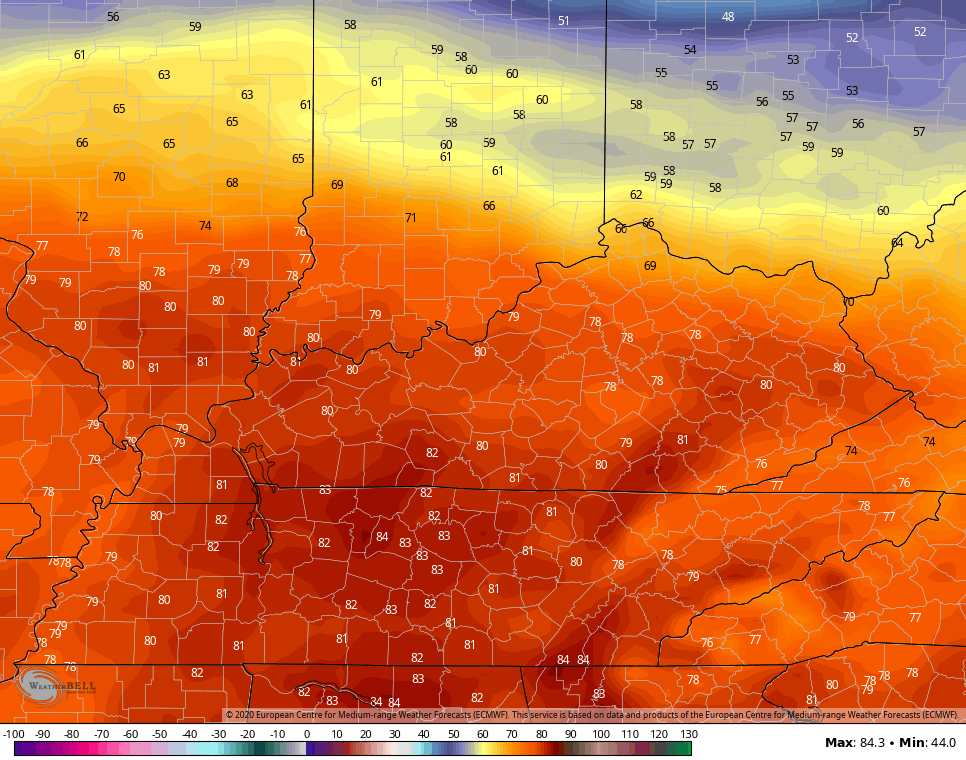 We may flirt with record highs in some areas.
This is ahead of another storm system that appears ready to bring another round of strong storms and heavy rains from late Friday through Saturday night…
Cooler winds will blow behind that by Sunday and Monday, but the numbers bounce back up through the middle of next week. That may also come with another storm system.
Enjoy the evening and take care.