Good afternoon, everyone. I wanted to drop by for a quick update on the absolutely frigid pattern ahead of us. It's truly historic to see this kind of a setup in the month of May.
The first shot of chill is taking control right now and will continue to keep our temps well below normal over the next few days. By Thursday morning, temps reach the low and mid 30s across central and eastern Kentucky and that likely brings a frost threat.
I've talked about how this pattern is straight out of winter and it actually has a chance to produce some winter weather. Low pressure works from west to east to our south on Friday. As that happens, very cold air is being drawn in behind the low.
From time to time, we've seen the medium range models hinting at the potential for some flake action. Now, we are seeing that in the shorter term. Check out the wet snow showing up on the GFS…
The NAM only goes through Friday evening, but it's also showing some wet snow getting in there…
That's absolutely incredible to see forecast models showing snow at this time of year and so close to an event. Again, the chance for snow falling where you live is naturally very low, but it's not a zero chance.
With our without flakes, historic cold is possible by Saturday morning. The models continue to spit out the coldest May temps on record for many areas…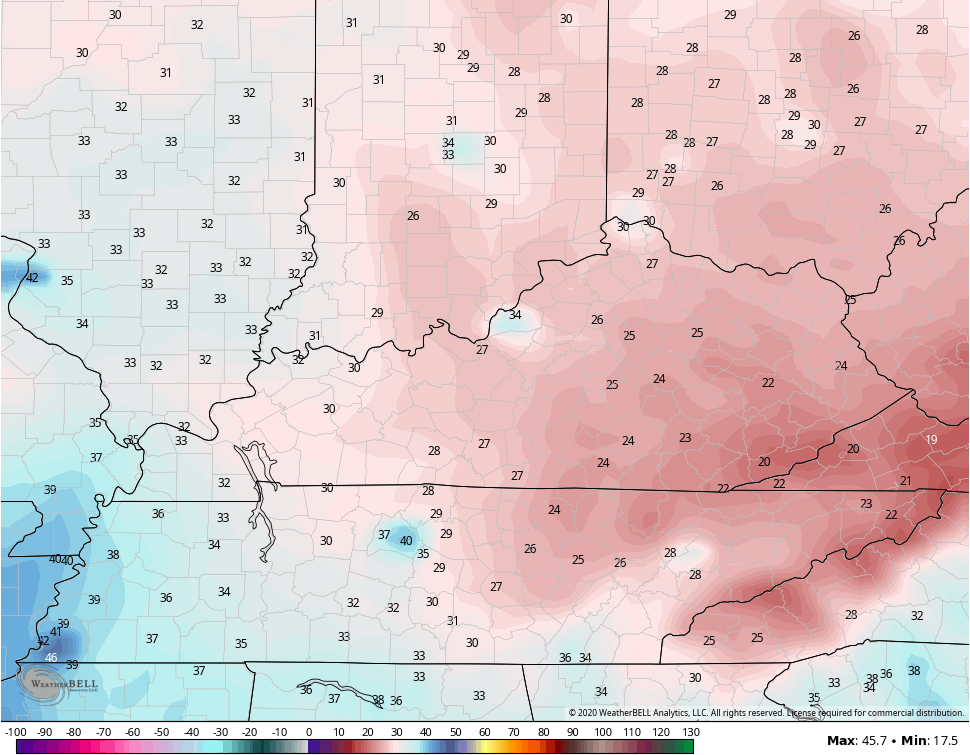 The amount of damage that would cause could be catastrophic.
The GFS then sends another shot of 20s in here by next Tuesday morning…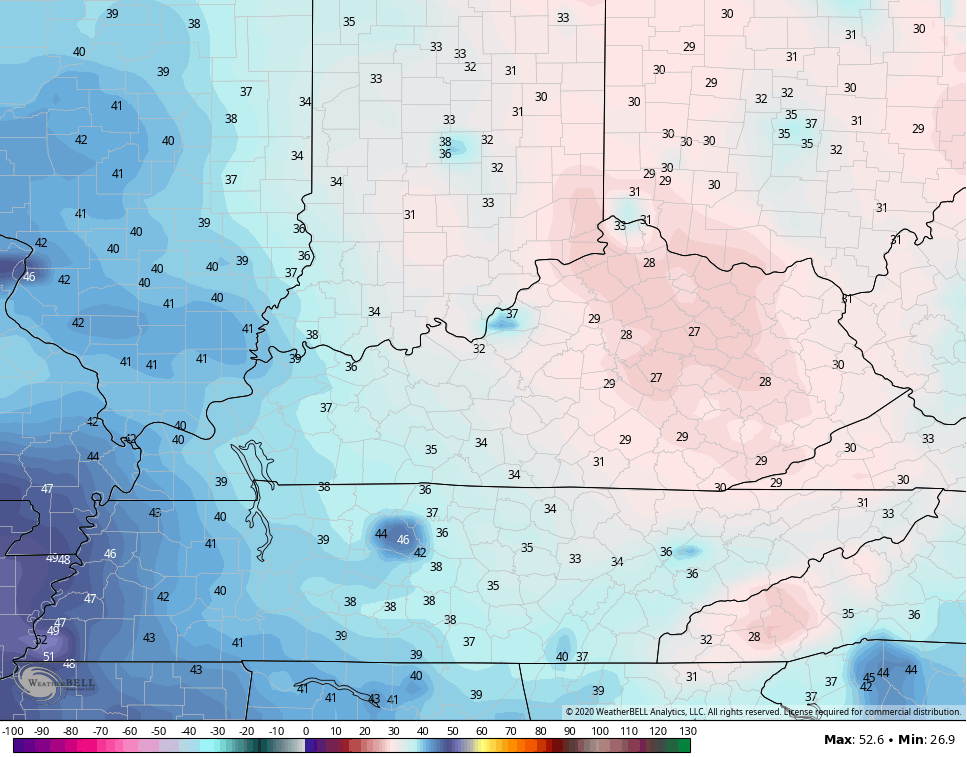 I will have the latest on WKYT-TV starting at 4pm. Make it a good one and take care.